Contact us
For more information, please contact our program coordinator.
How to apply
ERAS: 1561114150
NRMP: 2232156F0
Welcome from our Program Director
Thank you for your interest in the HCA Florida Aventura Hospital Pulmonary Disease and Critical Care Medicine Fellowship in Aventura, Florida. We were initially accredited by Accreditation Council for Graduate Medical Education on July 1, 2017.
Program overview
The Pulmonary Disease and Critical Care Medicine Fellowship at HCA Florida Aventura Hospital is an accredited and rigorous three-year program designed to train the next generation of physicians and physician leaders.
Our interdisciplinary approach to learning fosters excellent opportunities for professional growth, committed mentorship and clinical research. Alongside dedicated attending physicians and enthusiastic colleagues, fellows strive for excellence in their training and provide high-quality healthcare in patient-centered environments and community-oriented service.
Curriculum and rotation schedule
Our expertly crafted programs are designed to provide resident and fellow physicians with all the experiences and training necessary for professional success.
Our Program Director and staff
Our team is comprised of skilled experts with deep experience and knowledge from which residents and fellows can benefit.
Mauricio Danckers Degregori, MD, FCCP
Program Director
---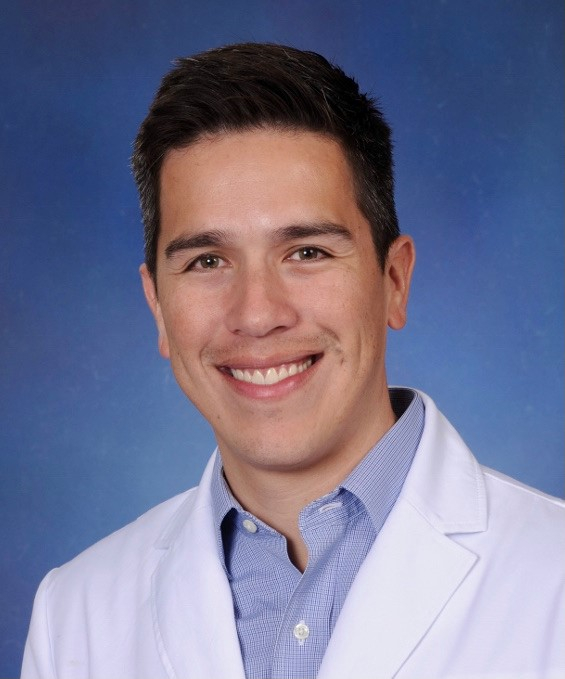 Program details
Weekly conferences
Our weekly conference schedule focus on key topics for pulmonary and critical care in efforts to prepare our fellows for the pulmonary board exam. Additional conferences include morbidity and mortality, research, and radiology conference.
---
Conference schedule
Monday: Critical Care Conference
Tuesday: Pulmonary Medicine Conference
Wednesday: Expanded Academic Curriculum
Thursday: Alternative Workshops
---
Critical Care Conference
Weekly presentation and review of critical care physiology including hemodynamics, cardiopulmonary interactions and airway mechanics.
---
Noon Board Review Conference
Weekly review of CHEST SEEK board review questions.
---
Research Conference
Fellows and faculty meet to discuss research in progress.
---
Pulmonary Conference
Weekly presentation, review and discussion of basic and advanced biochemistry, physiology and pathophysiology. This provides the basis for understanding pulmonary diseases, a critical mass of fundamental information and practical approaches for the diagnosis, management and prevention of pulmonary disorders. It also provides the technical and practical skills that are required by a consultant in pulmonary medicine.
---
Academic Conference
Our academic conferences include morbidity and mortality, ultrasound conference, radiology conference. Monthly research meetings are also held during conference time to help guide our fellows on their research projects.
---
Radiology Conferenc
Faculty from Radiology Department discuss and interpret interesting chest radiographs and CT scans.
---
Case Review Conference
Weekly presentation and review of a diagnostic dilemma, a therapeutic quandary or unusual or unforeseen turn of clinical events. The fellows select cases with elements of uncertainty. This act of choosing an appropriate case for discussion at the Clinical Case Conference engages the fellows to identify a set of circumstances beyond their current level of knowledge and expertise.
---
Morbidity and Mortality Conference
Challenging patients and mortalities are presented and analyzed critically with a review of relevant literature.
---
Grand Rounds
Bimonthly Grand Rounds are featured and include Pulmonary Disease and Critical Care faculty as well as guest speakers from affiliated academic instituti
---
Benefits
Each fellow will receive financial support and benefits to begin on the effective date of the contract agreement. These benefits include:
Annual salary
Health, dental and vision insurance
Short-term and long-term disability, life insurance, flexible spending accounts, CorePlus voluntary benefits, HCA 401(k) and stock purchase plan
Medical Training License
Conference attendance, as per program policy
20 days paid time off (PTO) per academic year
Paid BLS/ACLS/PALS/ATLS, as required by the program
Two (2) lab coats per academic year
HCA Healthcare-issued device (cell phone/laptop)
Access to free meals in the hospital cafeteria
Free parking
Another benefit is access to the Employee Assistance Program (EAP). The EAP is recognized for employees and their families that experience personal problems that can affect their job performance. This service is accessible 24/7. Some of the great benefits are counseling services, legal services, financial services, and substance abuse services.
Mission statement
The HCA Florida Aventura Hospital Pulmonary Disease and Critical Care Medicine Fellowship program's mission is to develop the next generation of physicians and physician leaders.
As a part of HCA Healthcare, we are driven by a single mission: Above all else, we are committed to the care and improvement of human life.
This program is designed to offer residents a rewarding, educational environment where residents are provided individualized learning opportunities by faculty and staff who support and sustain one another throughout quality care delivery. Our faculty are committed to ensuring the residents' clinical experience and educational needs are fulfilled while expanding residents' perspectives to be inclusive of cultures, values and ideals.
Frequently asked questions about our Pulmonary Disease and Critical Care Medicine Fellowship
You can find answers to the most common questions about our program below.
Aventura Hospital does not sponsor visas for our clinical trainees.
We will offer three interview dates which are approximately late August, mid-September and late September. Interviews are by invitation only.
Completed ERAS application, curriculum vitae, personal statement, official medical school transcript, three letters of recommendation, a photograph (passport style), verification of training from medical school and residency programs, USMLE Transcripts-STEPS 1, 2 and 3.