Contact us
For more information, please contact our program coordinator.
How to apply
ACGME ID: 9991100237
NRMP: 1772999P0
Welcome from our Program Director
Our program, faculty, and hospital are all committed to providing a quality educational experience that will prepare our graduates for their future specialty residency programs.
Program overview
The Transitional Year Residency Program at HCA Florida Brandon Hospital is an ACGME accredited one-year training program with 11 PGY1 residents. The sponsoring programs are internal medicine residency programs.
ACGME requires that 24 weeks of a Transitional Year Resident training be devoted to a discipline that offers fundamental clinical skills, including emergency medicine, family practice, internal medicine, obstetrics/gynecology, pediatrics, or surgery.
We satisfy these requirements with the following rotations: ICU, emergency department, family medicine and internal medicine.
The Transitional Year consists of 13 blocks and is designed to provide a comprehensive experience in general medicine, in both the inpatient and ambulatory settings. The residents are integrated into core rotations and electives with other residents.
The program director will work directly with each resident to fulfill the requirements for a clinical base year in his or her chosen field. This program is designed to provide our residents with the educational experiences needed to prepare them for the next level of postgraduate medical education training.
Curriculum and rotation schedule
Our expertly crafted programs are designed to provide resident and fellow physicians with all the experiences and training necessary for professional success.
Our Program Director and staff
Our team is comprised of skilled experts with deep experience and knowledge from which residents and fellows can benefit.
Gabriel Cabrera, MD, FACEP
Program Director
Our core faculty
Tatiana Reynolds, MD
Kate Davis, MD
Diana Glaros, DO
Olu Oyesanmi, PHD,MD- West Florida Research Director
---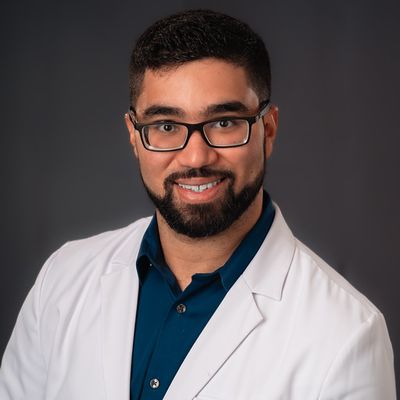 Program details
Salary
---
Mission statement
The HCA Florida Brandon Hospital Transitional Year Residency Program's mission is to develop the next generation of physicians and physician leaders.
As a part of HCA Healthcare, we are driven by a single mission: Above all else, we are committed to the care and improvement of human life.
This program is designed to offer residents a rewarding, educational environment where residents are provided individualized learning opportunities by faculty and staff who support and sustain one another throughout quality care delivery. Our faculty are committed to ensuring the residents' clinical experience and educational needs are fulfilled while expanding residents' perspectives to be inclusive of cultures, values and ideals.