Contact Us
For more information, please contact our program coordinator.
Welcome from our Program Director
Thank you for your interest in our Pulmonary Disease Fellowship program!
Mission Statement
The HCA Florida Citrus Hospital Pulmonary Disease Fellowship program's mission is to develop the next generation of physicians and physician leaders.
As a part of HCA Healthcare, we are driven by a single mission: Above all else, we are committed to the care and improvement of human life.
This program is designed to offer residents a rewarding, educational environment where residents are provided individualized learning opportunities by faculty and staff who support and sustain one another throughout quality care delivery. Our faculty are committed to ensuring the residents' clinical experience and educational needs are fulfilled while expanding residents' perspectives to be inclusive of cultures, values and ideals.
Program Overview
Citrus Hospital will serve as the primary site of the HCA Healthcare/USF Morsani College of Medicine GME Programs: Citrus Hospital Pulmonary Disease Fellowship Program. Citrus Hospital is a 204-bed acute care hospital that serves the Citrus County communities. The various services offered to patients at Citrus Hospital include a heart and vascular center, surgical services, 24-hour Emergency Room Care, primary stroke center, diagnostic imaging, and laboratory services, among others. The fellows will train under board-certified and licensed physicians at this site. Citrus Hospital, in conjunction with the pulmonary disease clinic, Citrus Pulmonary Consultants, provides state of the art pulmonary and critical care services, using new technology and healthcare trends.
The goal is to improve the quality of life in each patient seen with respiratory or critical disorders. This site also has sleep disorder services and conducts sleep studies at the clinic. Citrus Hospital offers a pulmonary rehabilitation program to patients. Fellows will complete all of their rotations at this site including pulmonary consultation, medical intensive care unit (MICU), sleep medicine, pulmonary rehabilitation, thoracic surgery, pulmonary lab, interventional pulmonology, and elective rotations.
Get to Know the Team
---
Fagunkumar Modi, MD
Program Director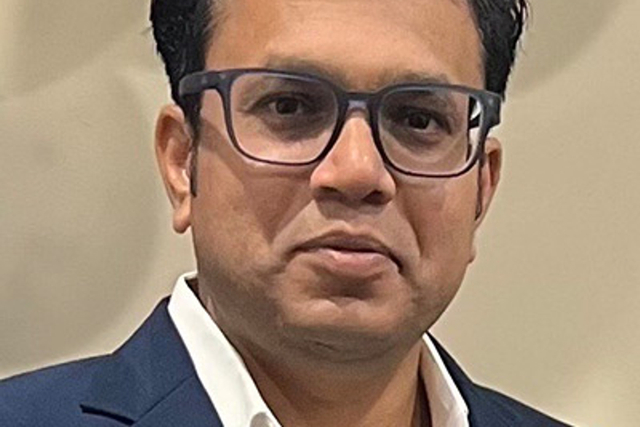 Curriculum and Rotation Schedule
Our expertly crafted programs are designed to provide resident and fellow physicians with all the experiences and training necessary for professional success.
Salary & Benefits
Salary
| Year | Salary |
| --- | --- |
| PGY-4 | $60,688 |
| PGY-5 | $63,204 |
| PGY-6 | $65,513 |
Benefits
HCA provides a comprehensive list of personal benefits. Benefits include, but are not limited to, the following:
Medical, dental and vision
Short-term disability
Long-term disability
Life insurance
Flexible spending accounts
HCA 401(k)
Employee Assistance Program (EAP)
Employee stock purchase plan
FAQ
No, HCA Hospital training programs do not sponsor visas. The Educational Commission for Foreign Medical Graduates (ECFMG) is the sole sponsor of J-1 physicians in clinical training programs. For more information, please visit ECFMG.org.
Candidates must submit their applications through Electronic Residency Application Service (ERAS). AAMC ID: 15745146
Completed ERAS application, curriculum vitae, personal statement, official medical school transcript, three letters of recommendation, a photograph (passport style), verification of training from medical school and residency programs, USMLE Transcripts-STEPS 1, 2, and 3.