Contact Us
For more information, please contact our program coordinator.
How to Apply
ACGME: 1591114001
NRMP: 1384159S0
Welcome from our Program Director
It is a pleasure to welcome you to Addiction Medicine as the Program Director of our HCA Florida JFK Hospital/University of Miami Miller School of Medicine GME Consortium. We could not be more excited about your interest in our program.
Program Overview
The HCA Healthcare JFK Medical Center/ University of Miami Miller School of Medicine GME Consortium Advanced Heart Failure & Transplant Cardiology Fellowship Program rotates at HCA Florida JFK Hospital for Inpatient Service - Advanced Heart Failure, Research, Outpatient Clinics, and Electives. JFK Hospital is a 558-bed acute care medical and surgical facility known for its variety of comprehensive cardiac care.
These services provide strong educational and clinical resources for our fellowship program functioning on the campus. The specialists at our Heart Hospital is the largest cardiovascular services program in Palm Beach County, with the busies electrophysiology program in the southeastern United States. JFK Heart Hospital is also an Accredited Chest Pain Center, a Primary Stroke Center, and was the first hospital in Palm Beach County to perform transcatheter aortic valve replacement (TAVR) and transcatheter mitral valve replacement (TMVR). In 2021, JFK Hospital received the American Heart Association Mission: Get With The Guidelines achievement award for their quality improvement efforts for cardiovascular patients to receive efficient and coordinated care. This aides with the JFK Hospital's philosophy of "putting patients first" and ensuring that patients have the best chance of survival and recovery after cardiovascular events.
JFK Hospital is equipped with heart imaging services that aid with the diagnosis of congestive heart failure. Fellows within the Advanced Heart Failure & Transplant Cardiology Fellowship program will be trained to insert mechanical devices, such as the left ventricular assist device (LVAD), to help the heart pump blood throughout the body.
Fellows will participate in a three-month rotation at Cleveland Clinic Florida. Cleveland Clinic Florida's Transplant Center is a leading institute for transplant services in South Florida performing heart, liver, and kidney transplants. The Center has world renowned surgeons on staff and has one of the fastest growing transplant programs in the region.
Get to Know the Team
---
Waqas Ghumman, MD, FACC
Program Director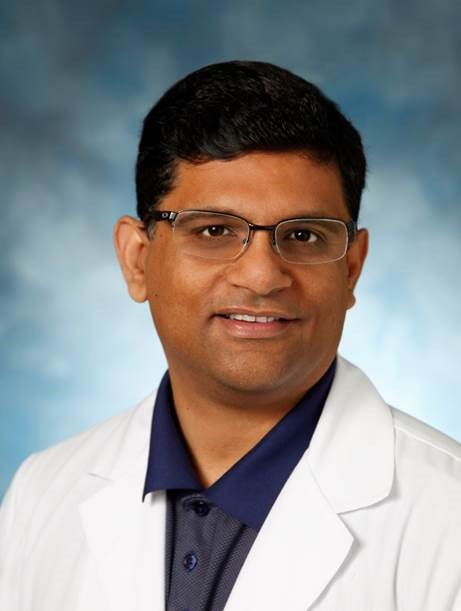 Curriculum and Rotation Schedule
Our expertly crafted programs are designed to provide resident physicians with all the experiences and training necessary for professional success.
Salary
| Year | Salary |
| --- | --- |
| PGY-7 | $73,882 |
FAQ