Contact Us
For more information, please contact our program coordinator.
How to Apply
ERAS: 1441114231
NRMP: 1981144F0
Mission Statement
The HCA Florida Largo Hospital Rheumatology Fellowship program's mission is to develop the next generation of physicians and physician leaders.
As a part of HCA Healthcare, we are driven by a single mission: Above all else, we are committed to the care and improvement of human life.
This program is designed to offer residents a rewarding, educational environment where residents are provided individualized learning opportunities by faculty and staff who support and sustain one another throughout quality care delivery. Our faculty are committed to ensuring the residents' clinical experience and educational needs are fulfilled while expanding residents' perspectives to be inclusive of cultures, values and ideals.
Program Overview
HCA Largo Hospital is the primary teaching facility for the Gastroenterology fellowship program which currently consists of six (6) fellows accompanied by Dr. Marc Kudelko, Program Director, whom is board certified in Gastroenterology. HCA Largo Hospital is a 425-bed acute care hospital that has been dedicated to graduate medical education for more than 10 years. Affiliated with USF's Morsani College of Medicine and Nova Southeastern University's College of Osteopathic Medicine. Largo Medical Center strives to be a leader in resident and fellow education and clinical experiences.
HCA Largo Hospital has a robust inpatient educational experience which includes IM hospitalist teams, cardiology, nephrology, neurology, ICU, pulmonary, emergency medicine, and hematology/oncology. Endocrine and rheumatology are outpatient experiences. This facility provides a high volume of hands-on experience in endoscopic procedures, including both interventional and diagnostic procedures, as well as extensive gastrointestinal consultations. Largo Medical Center is one of eight hospitals statewide approved to provide kidney transplant services.
HCA Largo Hospital received Statutory Teaching Hospital designation from The Agency for Health Care Administration (AGCA) and Joint Commission accreditation. In addition, was also awarded America's 250 Best Hospitals Award from Healthgrades. The fellows participate in 5 hours of protected didactic time weekly at this site. This educational and practical experience enables the fellows to deliver superior specialized care to patients. All teaching faculty are very engaged and the program has very strong support from hospital Administration.
A graduate from the Gastroenterology Fellowship program of HCA Florida Largo Hospital will be expected to have the ability and qualifications to become a highly-skilled consultant and caregiver in the treatment of gastrointestinal disorders with expectations of the best outcome performed in the most efficient manner.
The primary goal of the Gastroenterology Fellowship program at HCA Florida Largo Hospital is to provide an excellent foundation for residents in pursuit of a clinical career in gastroenterology and to eventually become certified in the subsection of gastroenterology of the American Board of Osteopathic Internal Medicine or the ABMS.
The program will include extensive gastrointestinal consultations, training in multiple endoscopic procedures, including both interventional and diagnostic procedures, interpretation of both radiological and pathological information, and exposure to patients in multiple medical settings including hospital, ambulatory surgical units, clinics, and private offices.
The program provides extensive participation in patient care across two medical campuses. Fellows also participate in a weekly outpatient clinic experience. Training in endoscopic procedures, including EUSs and ERCPs, is designed to advance along with the fellow's progression in training. Fellows receive exposure to patients across the disease and age spectrums.
Get to Know the Team
---
Marc Kudelko, DO
Program Director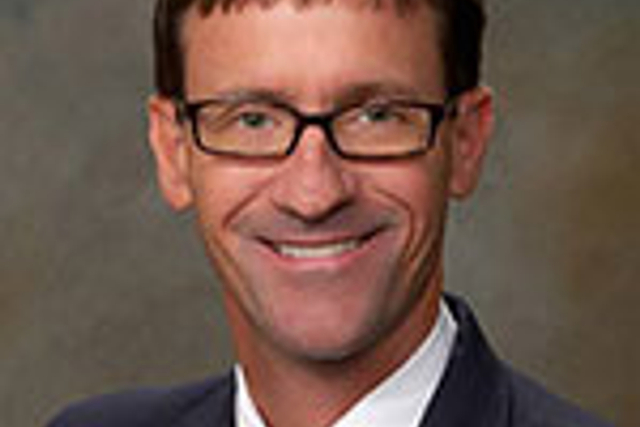 Curriculum and Rotation Schedule
Our expertly crafted programs are designed to provide resident and fellow physicians with all the experiences and training necessary for professional success.
Salary & Benefits
Salary
| Year | Annual Salary | On-Call Meals | Total |
| --- | --- | --- | --- |
| PGY-1 | $58,677 | $950 | $59,627 |
| PGY-2 | $60,445 | $950 | $61,395 |
| PGY-3 | $62,254 | $950 | $63,204 |
| PGY-4 | $64,438 | $950 | $65,388 |
| PGY-5 | $67,330 | $950 | $68,280 |
| PGY-6 | $70,366 | $950 | $71,316 |
| PGY-7 | $73,882 | $950 | $74,832 |
Benefits
Health insurance available with a cost-share; an optional family plan can be purchased
Dental coverage provided with minimal charge
Basic life insurance provided at no cost; additional amounts may be purchased for residents or family
Professional liability insurance provided at no cost
Disability insurance
Special portable anticipated income disability insurance available at nominal cost
Vacation/Educational Leave

20 days paid time off utilized for vacation and sick days
Additional educational days available, must be preapproved by the Program Director and be in accordance with GME policies and procedures
Conference Schedule
Lecture series, conferences, journal clubs and daily academic rounds round out the fellows' clinical learning.
Fellows receive a comprehensive structured cognitive and procedural clinical education in both inpatient and outpatient settings that will enable them to become competent, proficient and professional osteopathic gastroenterologists.
Conferences in which gastroenterology fellows will be involved include the following:
Tumor board
Gastroenterology journal club
Morning report
Case presentation
Medical/surgical conferences
Department of internal medicine meetings
Mortality and morbidity conferences
Conferences outside the hospital and clinic setting including:

American Gastroenterology Association
American Society of Gastrointestinal Endoscopy
Florida Osteopathic Medical Association
American Osteopathic Association
American Association for the Study of Liver Diseases

Utilization review
FAQ