Contact Us
For more information, please contact our program coordinator.
Mission Statement
The HCA Florida Largo Hospital Interventional Cardiology Fellowship program's mission is to develop the next generation of physicians and physician leaders.
As a part of HCA Healthcare, we are driven by a single mission: Above all else, we are committed to the care and improvement of human life.
This program is designed to offer residents a rewarding, educational environment where residents are provided individualized learning opportunities by faculty and staff who support and sustain one another throughout quality care delivery. Our faculty are committed to ensuring the residents' clinical experience and educational needs are fulfilled while expanding residents' perspectives to be inclusive of cultures, values and ideals.
Program Overview
The Fellowship in Interventional Cardiology at HCA Florida Largo Hospital is designed to provide the trainee with high-quality instruction and experience in interventional cardiology.
The volume is high in both cardiac and peripheral interventions. The program is 12 months in duration.
Residents may be accepted into the program only after successfully completing three years of general internal medicine training and three years of general cardiology training.
The base training institution is HCA Florida Largo Hospital in Largo, Florida.
Get to Know the Team
---
Merrill Krolick, DO
Program Director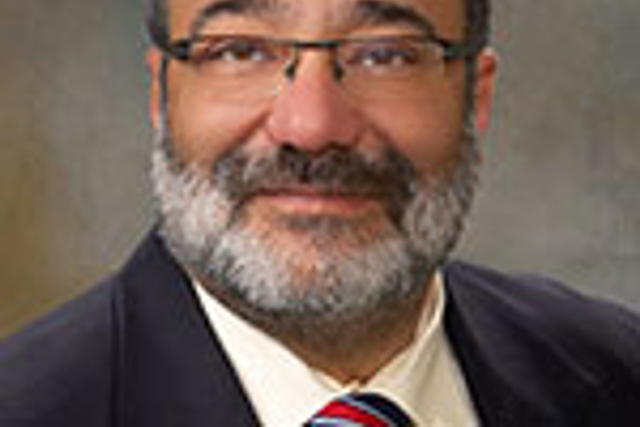 Curriculum and Rotation Schedule
Our expertly crafted programs are designed to provide resident and fellow physicians with all the experiences and training necessary for professional success.
Salary & Benefits
Salary
| Year | Annual Salary | On-Call Meals | Total |
| --- | --- | --- | --- |
| PGY-1 | $57,242 | $950 | $58,192 |
| PGY-2 | $58,677 | $950 | $59,627 |
| PGY-3 | $60,445 | $950 | $61,395 |
| PGY-4 | $63,461 | $950 | $64,411 |
| PGY-5 | $66,643 | $950 | $67,593 |
| PGY-6 | $69,971 | $950 | $70,921 |
| PGY-7 | $73,466 | $950 | $74,416 |
Benefits
Health insurance available with a cost-share; an optional family plan can be purchased
Dental coverage provided with minimal charge
Basic life insurance provided at no cost; additional amounts may be purchased for residents or family
Professional liability insurance provided at no cost
Disability insurance

Special portable anticipated income disability insurance available at nominal cost\

Vacation/educational leave:

20 days paid time offer, utilized for vacation and sick days
Additional educational days available, must be preapproved by the Program Director and be in accordance with GME policies and procedures
Conference Schedule
The curriculum includes a core of didactics, which are molded after the core competencies in the COCATS document.
These didactics will be delivered through the cardiology lecture series presented by faculty and cardiology fellows, which include:
Weekly cardiac catheterization conferences
Cardiology conferences
Journal club
Braunwald/ACCSAP Study Group
Daily academic rounds on all rotations
FAQ