Contact Us
For more information, please contact our program coordinator.
How to Apply
ERAS: 4001100315
NRMP: 1981400C0
Welcome from our Program Director
The Psychiatry Residency Program at HCA Florida Largo Hospital is a four-year, fully accredited ACGME program that provides trainees with the educational and practical clinical experience that will enable them to deliver superior specialized care to patients.
Mission Statement
The HCA Florida Largo Hospital Psychiatry Residency program's mission is to develop the next generation of physicians and physician leaders.
As a part of HCA Healthcare, we are driven by a single mission: Above all else, we are committed to the care and improvement of human life.
This program is designed to offer residents a rewarding, educational environment where residents are provided individualized learning opportunities by faculty and staff who support and sustain one another throughout quality care delivery. Our faculty are committed to ensuring the residents' clinical experience and educational needs are fulfilled while expanding residents' perspectives to be inclusive of cultures, values and ideals.
Program Overview
The HCA Florida Largo Hospital Psychiatry Residency Program has made it our mission to create compassionate and strong clinical psychiatrists that excel in the leadership of the biopsychosocial treatment team.
We provide a clinically and academically rigorous training program that includes a well-balanced curriculum covering acute psychiatric inpatient care, outpatient care which develops residents' own panel of patients as well as experience working in a collaborative environment with therapists, psychiatric consultation, addiction psychiatry, forensic psychiatry and more.
This experience gives trainees the education required to discern between different therapeutic approaches in an acute care setting and the experience in both crisis management and stabilization of the patient for successful discharge into the outpatient setting.
Our program spans the wide spectrum of modalities that psychiatry as a specialty offers, allowing considerable exposure in a multitude of inpatient and outpatient settings. We are very excited about our launch of electroconvulsive therapy here at HCA Florida Largo Hospital, an important treatment option in the field of psychiatric care.
The strength of our program training is the volume and variety within our community, as well as the depth and breadth of our clinical care, with emphasis on bedside teaching and mastery of clinical skills. With the support and resources of HCA Healthcare GME, our faculty provide our trainees with the skills they need for a successful career and to develop as a leader in psychiatric medicine.
We are committed to:
Teaching competent, outstanding physicians in a collegial environment who deliver high-quality, patient-centered healthcare, for the good of all people, no matter their circumstance
Outstanding medical student education — this enhances the training of our residents because our residents grow and solidify their own knowledge as they help teach new generations of physicians
Fostering resident interest in scientific investigation and evidence-based practice
Providing our resident physicians with the necessary clinical skills to be competent, compassionate, patient-centric psychiatrists
Developing professional relationships and collaborating with interprofessional teams and colleagues across the professional continuum
Positively impacting public health throughout the communities we serve
Guiding competent, outstanding physicians into being efficient and effective psychiatrists.
The hard work and dedication invested during residency here will lead to countless rewards for not only yourself but each and every patient you serve.
Program details
The Psychiatry Residency Program at HCA Florida Largo Hospital is a Statutory Teaching Hospital designated by the Florida Agency for Health Care Administration (AHCA).
Our program is fully accredited by the ACGME and affiliated with the University of South Florida Morsani College of Medicine. We are dedicated to meeting the healthcare needs of the community we serve.
Our residency program and program faculty are committed to maintaining high standards of educational quality. Resident physicians are first and foremost learners.
Accordingly, a resident's educational needs should be the primary determinant of any assigned patient care services.
Residents must, however, remain mindful of their oath as physicians and recognize that their responsibilities to their patients always take priority over purely educational considerations.
New Innovations
All the residency programs at HCA Florida Largo Hospital use a web-based, residency management system called New Innovations to process evaluations, update vital information and submit time sheets.
Additionally, you will enter your scholarly activity in New Innovations throughout your training.
Evaluations
Attending evaluations of residents, resident evaluations of faculty and resident evaluations of service will be completed on New Innovations. These must be completed and signed by all required parties and should be submitted within two weeks of the end of each block.
Clinical Skills Evaluations
The clinical skills evaluation (CSE) is an American Board of Psychiatry and Neurology (ABPN) requirement for all residents. Each evaluation focuses on three components: physician-patient relationship, psychiatric interview including mental status evaluation and case presentation.
Our program conducts CSEs annually. The evaluations are valid for seven years after the completion of residency training. For more information, check out the ABPN website.
Milestones
ACGME has implemented milestones as a framework for determining resident performance within the six ACGME Core Competencies. They are competency-based developmental outcomes. Further information can be obtained at the ACGME website.
Get to Know the Team
---
Francis Kevin Butler, MD, MBA, MPH
Program Director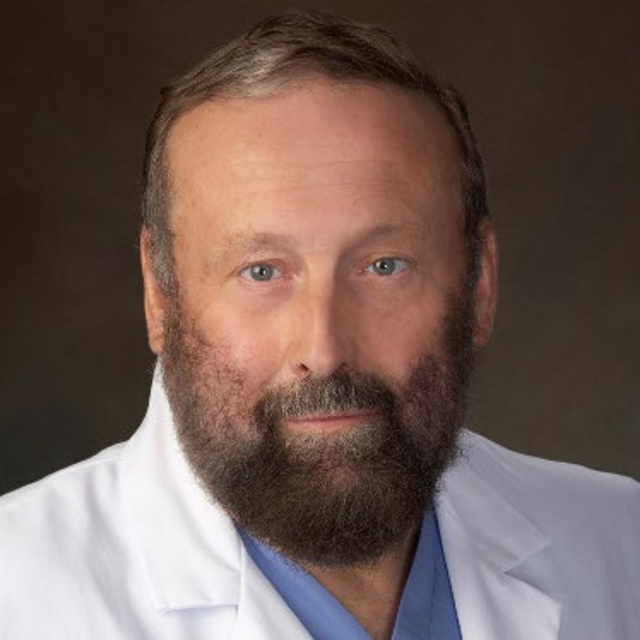 Curriculum and Rotation Schedule
Our expertly crafted programs are designed to provide resident and fellow physicians with all the experiences and training necessary for professional success.
Salary & Benefits
Salary
| Year | Annual Salary | On-Call Meals | Total |
| --- | --- | --- | --- |
| PGY-1 | $58,677 | $950 | $59,627 |
| PGY-2 | $60,445 | $950 | $61,395 |
| PGY-3 | $62,254 | $950 | $63,204 |
| PGY-4 | $64,438 | $950 | $65,388 |
Benefits
Health insurance available with a cost share; optional family plan can be purchased
Dental coverage provided with minimal charge
Basic life insurance provided at no cost; additional amounts may be purchased for residents or family
Professional liability insurance provided at no cost
Disability insurance

Special portable anticipated income disability insurance available at nominal cost

Vacation/Educational Leave

20 days paid time off, utilized for vacation and sick days
Additional educational days available, must be preapproved by the Program Director in accordance with GME policies and procedures
FAQ