Contact Us
For more information, please contact our program coordinator.
How to Apply
ACGME: 5401112121
NRMP: 1587540F0
Welcome from our team
Palliative medicine is about the art of human discovery. Palliative care practitioners don't rely as heavily as other medical disciplines upon instrumentation, procedural interventions, or the analysis of fine data points in order to deliver results. The patient, not simply her/his disease process, is the product. Palliative Care professionals recognize that discovering the essence of each patient's unique illness journey, mindset, and personal narrative produces care outcomes that patients and families can embrace wholeheartedly. Palliative care practitioners realize that the results they produce are less a function of what they do to a patient than what they do with them.
Palliative medicine is about facilitating patient-involvement, not merely a patient-centered focus. Our discipline asks "why" questions with the intent of understanding a person's motivation. Then we align the appropriate treatments based on the unique values and personal input of the "who" (the patient) with whom we are working. No two patients are the same. So, even patients who share the same diagnoses will approach decision-making differently based upon their values and culture. It is critically important for healthcare practitioners to navigate difference utilizing the gifts of insight and kindness. What physicians must consider, with two patients with defective heart valves for example, is that each patient brings experiences, ideas, hopes, and frustrations that will make them more or less interested in undergoing valve replacement surgery. A kind and insightful query about the patient's authentic wishes could open space for a key discovery of monumental importance. One patient may go all in for surgery, while the other may not view surgery as a viable option at all.
Mission Statement
The HCA Florida North Florida Hospital Hospice and Palliative Medicine Fellowship Program's mission is to develop the next generation of physicians and physician leaders.
As a part of HCA Healthcare, we are driven by a single mission: Above all else, we are committed to the care and improvement of human life.
This program is designed to offer fellows a rewarding, educational environment where they are provided individualized learning opportunities by faculty and staff who support and sustain one another throughout quality care delivery. Our faculty are committed to ensuring fellows' clinical experience and educational needs are fulfilled while expanding fellows' perspectives to be inclusive of cultures, values and ideals
Program Overview
The overarching goal of the fellowship program is to graduate independent practitioners in the field of hospice and palliative medicine capable of providing high quality, patient-centric and evidence-based care to patients living with serious illness and the families supporting them throughout the entire continuum of the disease process. Specific goals of the program are as follows:
To foster a multidisciplinary approach to patient care.
To develop excellent communication skills which will enable you to educate patients and their families about disease trajectory and promote the process of reaching informed decisions.
To provide skills and knowledge to understand the pathophysiology, assessment and management of symptoms exhibited in palliative care patients.
To cultivate a supportive environment where self-care is routine.
To provide a thorough understanding of the regulatory, economic, and administrative aspects of caring for the palliative patient.
To expose fellows to a diverse patient population based on age, gender identity, socioeconomic status, culture, psychosocial conditions, and disease processes.
To educate fellows about caring for patients throughout the disease continuum by developing skills from primary through tertiary palliative care.
Program details
Parking
Fellows may park in any area that is not designated as patient/visitor parking. This includes available spaces with the covered parking structures at the Medical Arts Building and the Main Entrance. Parking is always available in the GME lot, which is a short walk to the hospital.
Meals/snacks
Residents are provided lunch during most educational activities that occur over the lunch hour. Residents also receive a monthly $100 stipend, referred to as Knight Bites, that they can use within the hospital cafeteria/shops for snacks and meals.
Resident call rooms
The call rooms located in the basement of the Women's Center are dedicated to the use of the residents and fellows. There are 11 call rooms and several shower facilities available. There is also a lounge area with outlets for charging electronics. This is available when not in use for group or individual program activities.
VPN accounts
VPN accounts are provided for home access to our hospital's medical records and library resources.
Get to Know the Team
---
Sherika Newman, DO
Program Director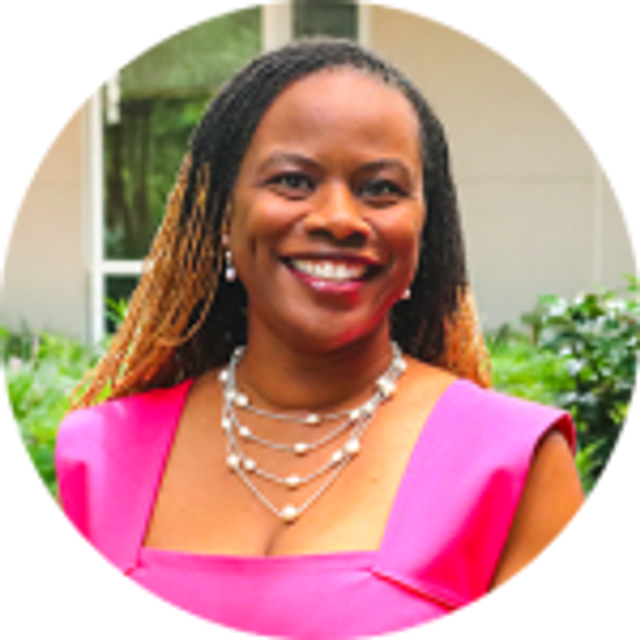 Curriculum and Rotation Schedule
Our expertly crafted programs are designed to provide resident physicians with all the experiences and training necessary for professional success.
Salary & Benefits
Fellows are allotted 20 days of PTO as well as 10 days of sick leave. A week is calculated as seven days to include the weekdays and weekends. PTO is permitted on all rotations except pediatrics and long-term care/skilled nursing facilities.
Fellows must inform both Haven and the GME office of the days they will be off at least 3 months in advance of the rotation start date.
All requests must be sent via email to the Program Director, Practice Manager and the NF GME office.
PTO is limited to no more than 7-day increments per request.
If illness or other emergencies occur, the fellow should alert the Program Director, Haven's practice Manager, the NF GME Office and the physician the fellow is working with as soon as the fellow knows the fellow will be absent.
During an illness, the fellow must provide daily updates via email to the program director and attending physician until they are medically cleared to return to work.
Unpaid PTO must be discussed with the Program Director in advance of any such request. Fellows who miss more than 4 weeks of the fellowship may be required to extend their training.
Fellows are allowed time off for appointments during the working week. Any such requests should be discussed in advance with the Program Director and supervising attending physician prior to proceeding.
Scholarly activity is required and encouraged during the fellowship. Fellows are allotted time to attend the AAHPM conference and other conferences once approved by the program director prior to attending.
Observed paid holidays are July 4th, Thanksgiving, Christmas, and New Year.
FAQ