Contact Us
For more information, please contact our program coordinator.
How to Apply
ACGME ID: 4401100442
Categorial NRMP: 1587440CO
Preliminary NRMP: 1587440P0
Welcome from our Program Director
Welcome to the University of Central Florida (UCF) General Surgery Residency Program at HCA Florida Ocala Hospital, one of the three main teaching hospitals for UCF residency programs. In our program, you will find a unique experience that hybridizes a university program that takes place in a community setting with plenty of opportunities to operate, creating the best of both worlds.
Mission Statement
The HCA Florida Ocala Hospital General Surgery Residency program's mission is to develop the next generation of physicians and physician leaders.
As a part of HCA Healthcare, we are driven by a single mission: Above all else, we are committed to the care and improvement of human life.
This program is designed to offer residents a rewarding, educational environment where residents are provided individualized learning opportunities by faculty and staff who support and sustain one another throughout quality care delivery. Our faculty are committed to ensuring the resident's clinical experience and educational needs are fulfilled while expanding residents' perspectives to be inclusive of cultures, values and ideals.
Program Overview
The General Surgery Residency Program at HCA Florida Ocala Hospital is a five-year ACGME accredited residency program.
In our program, we realize that surgical training in the 21st century requires a new paradigm. The traditional model of one medical center providing adequate training of every single surgical discipline is few and far between.
Instead, today's medical care has become more fragmented and specialized. Centers of excellence are the new paradigm for care for specific disease states and patient populations. Thus, the modern surgical residency training program should adapt to these changes in order to provide the best learning opportunities to train tomorrow's surgeons.
This program's goal is to develop and train competent, compassionate and safe surgeons who will provide excellent care for all their patients and will serve as role models and leaders in the field of surgery. By fostering a culture of hard work, personal responsibility and respect for human life, this program will strive to create a learning environment that creates clinical excellence, leading research and a model for patient safety.
We aim to:
Produce safe surgeons
Provide a wide breadth of surgical cases and large operative volume to build clinical competence
Promote patient safety by incorporating process improvement and quality initiatives within the resident curriculum
Provide surgical mentorship through committed faculty
Produce meaningful clinical research to advance the field of surgery
The success of our mentorship will be measured by our willingness to have ourselves or our loved ones cared for by our graduates. The success of the program will be measured by the career outcomes and the number of lives improved by our graduates.
The primary site for training is HCA Florida Ocala Hospital, one of the top centers among HCA Healthcare institutions. For elective general surgery, residents will rotate with one of the busiest community-based general surgical practices in Florida at HCA Florida North Florida Hospital.
For hepatobiliary and pancreatic surgery, residents will have the opportunity to train with one of the most prolific pancreatic surgeons in the United States at Florida Hospital in Tampa. For pediatric surgery, residents will train at All Children's Hospital, a Johns Hopkins institution that provides high-quality care in pediatrics. For transplant surgery, residents will train at a nationally recognized center, Methodist Specialty and Transplant Hospital, in San Antonio, Texas.
Learn more about our programs!
Check out our facilities, faculty and more using our online program guides.
Curriculum
Our expertly crafted programs are designed to provide residents and fellow physicians with all the experiences and training necessary for professional success.
Our Program Director and staff
Our team is comprised of skilled physicians that are experts in their specialty and many subspecialties. These are dedicated and capable mentors that will work with you to perfect your skills and goals.
---
Darwin Ang, MD, PhD, MPH
Program Director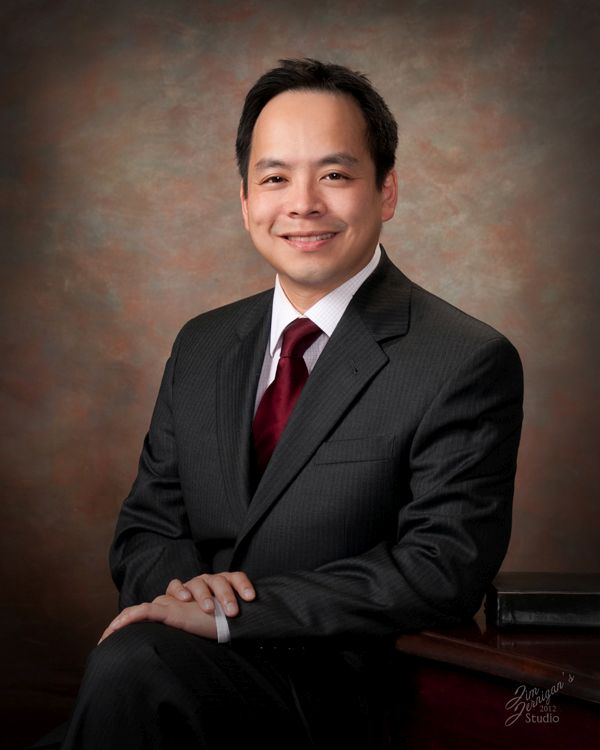 Program details
Conference schedule
Didactics
Our didactics sessions provide a strong academic component for residents and include:
Case review
Morbidity and mortality conferences
Core lectures in surgery
Grand rounds
Journal club
Basic science
Additional didactic sessions may include process improvement, combined conferences with other specialists (pathology, radiology, pulmonology, gastroenterology, neonatology, intensive care unit, etc).
A multidisciplinary tumor board is held each month for one hour and the residents are encouraged to attend.
Research
Opportunities for clinical research exist at the institutional, regional and national levels. The residents will have access to a wide variety of datasets for large-scale retrospective studies. Residents will also have opportunities to participate in prospective clinical studies and ongoing multicenter randomized studies.
Residents will be paired with mentors and there are research electives available.
All residents are expected to produce a research product worthy of peer-reviewed publication and/or presentation at a national conference.
Salary and benefits information
Salary
The following salaries are for the fiscal year 2021-2022 and may differ from future years' salaries.
PGY1: $59,627
PGY2: $61,395
PGY3: $63,204
PGY4: $65,388
PGY5: $68,280
The above amounts are subject to taxation.
Benefits
Residents will have a package of vacation, sick and educational leave during the course of their training.
Vacation leave:

PGY1 residents will accrue vacation leave at the rate of three weeks (five working days plus weekends) per academic year.
PGY2 and higher residents will accrue vacation leave at the rate of four weeks (five working days plus weekends) per academic year.

Sick leave. Residents will accumulate 10 days of sick leave over each academic year.
Educational leave. Will be available but must be pre-approved by Program Director.
Insurance, retirement and other benefits
Insurance

Low-cost medical and dental coverage for both resident and family
Disability policy with the option to purchase additional coverage
Automatic enrollment in life insurance policy offering basic life benefit of $25,000
Professional liability insurance

401(a) FICA Alternative Plan
SCORE and TrueLearn membership
BLS/ACLS/ATLS training and certification provided by the hospital at no charge
Laptop computer to access electronic medical record and library from hospital or home
Lab coats (two)
Frequently asked questions about our General Surgery Residency Program
You can find answers to the most common questions about our program below.
How many residents do you accept each year?
Four categorical and four preliminary
Is food provided?
Yes. Food is provided at HCA Florida Ocala Hospital at the cafeteria and at the resident lounge.
Is housing provided?
When you are rotating in Tampa, Gainesville and Texas, housing will be provided.
What are the work hours?
Your main rotation will be general/trauma surgery at HCA Florida Ocala Hospital with day shift hours starting from 6:00am to 5:00pm.
What is the call schedule?
When you are in Ocala, you will take calls twice a month, approximately every other weekend.
Is there night float rotation?
Yes.
Is there robotic training?
Yes, we have a dual module da Vinci Robot as well as a sim lab with a da Vinci robot for practice.
Are there didactics?
Yes, on Wednesday and Thursday mornings from 6:30am to 8:30am protected time. Wednesdays at 6:30am will begin with morbidity and mortality conferences and grand rounds. Thursday is a basic science lecture.
Is this a university program?
Yes. HCA Florida Ocala Hospital is one of the three main residency teaching hospitals for UCF. The other two are HCA Florida North Florida Hospital and HCA Florida Osceola Hospital. As a resident here, you will be staff/employed by UCF.
How did you do on ABSITE?
Last year, we had three residents score above the 90th percentile.
What opportunities for research are there?
We have one of the largest multi-institutional databases from HCA Healthcare with dedicated statisticians from HCA Healthcare as well as our own in-house statisticians. There is IRB support from UCF as well as HCA Healthcare.
Do you have medical students?
Yes. We have UCF medical students who rotate on general surgery and trauma.
Do you have a resident wellness program?
Yes. We have a resident wellness room as well as resident wellness retreats.
What fellowships did you match into?
Abdelrahman Attili, MD, Fellowship at Miami Cancer Institute for Advanced Hepatobiliary
Annie Laurie Benzie, MD, Fellowship at University of Texas at Memorial for Advanced Gastrointestinal Surgery
Hamza Durrani, MBBS, Fellowship at Boston University for Surgical Critical Care
Mohamed Nagi, MBBCh, Fellowship at Rush University for Vascular Surgery