Contact Us
For more information, please contact our program coordinator.
How to Apply
ERAS: 4401100443
NRMP: 1587440C1
Welcome from our Program Director
As program director, I welcome you to review our program structure and the opportunities available to those who train with us. We are accredited by the Accreditation Council on Graduate Medical Education (ACGME) and are a non-pyramidal program with three categorical surgical positions per year.
There are no preliminary surgery residents or fellows to dilute the operative experience. Our faculty are eager to challenge opinions and to encourage critical thinking. This is essential to fostering the depth of understanding needed for sound surgical judgment.
Mission Statement
The HCA Florida Osceola General Surgery Residency program's mission is to develop the next generation of physicians and physician leaders.
As a part of HCA Healthcare, we are driven by a single mission: Above all else, we are committed to the care and improvement of human life.
This program is designed to offer residents a rewarding, educational environment where residents are provided individualized learning opportunities by faculty and staff who support and sustain one another throughout quality care delivery. Our faculty are committed to ensuring the resident's clinical experience and educational needs are fulfilled while expanding residents' perspectives to be inclusive of cultures, values and ideals.
Program Overview
Fully accredited by the Accreditation Council for Graduate Medical Education (ACGME)
Resident positions: three categorical surgical positions per year
Curriculum/rotation: general surgery, trauma acute surgery, burn surgery, vascular surgery, pediatric surgery, transplant surgery, pancreatic-hepatobiliary surgery,
As a non-pyramidal program, we offer a rigorous academic program utilizing self-directed reading, conference learning and informal discussion. We intend for our graduates to be excellent clinicians and surgeons, committed to lifelong learning and to the advancement of the surgical arts and sciences.
Our strong program places highly motivated residents into the best possible positions for a successful conversion of knowledge into clinical judgment and technical skill, all in the pursuit of outstanding patient care.
There is no substitute for a rock-solid foundation of medical knowledge. Experiential learning involves simulation training as well as graded responsibility and supervision in patient care and in the operating theater.
Additionally, we have an optimum ratio of didactic learning and experiential learning but as that may not be identical among all adult learners, the didactic program is also tailored to each PGY to provide milestone appropriate challenges.
It is the joint responsibility of the resident and the faculty to work collaboratively toward achieving the goal of a fully trained competent, capable and confident surgeon. In order to achieve this goal, the program will monitor progress through the six core competencies and advancement through the surgical milestones. Furthermore, each resident is expected to develop a publication-worthy clinical research project. Foundational reading forges the blade, experience sharpens it.
The program has been purposely designed to afford comprehensive exposure to all facets of the practice of surgery. There are three core training sites within the local community: HCA Florida Osceola Hospital, Orlando Veteran's Administration Medical Center, and Nemours Children's Hospital.
There are three specialty sites: AdventHealth Tampa (formerly Florida Hospital Tampa), Kendall Medical Center and Largo Medical Center.
These sites have been selected because they offer a concentrated learning experience that is well worth the travel. AdventHealth Tampa is home to a robust, advanced, minimally invasive hepatopancreatic biliary service. Kendall Medical Center, located in Miami, is a state-designated burn center providing comprehensive acute and chronic care for burn patients. Largo Medical Center, located in suburban Tampa, performs liver and kidney transplantation and is preparing to offer cardiac transplantation.
In total, six months of the five-year training program are spent on these highly specialized rotations.
Curriculum and rotation schedule
Our expertly crafted programs are designed to provide resident and fellow physicians with all the experiences and training necessary for professional success.
Our Program Director and staff
Our team is comprised of skilled experts with deep experience and knowledge from which residents and fellows can benefit.
---
Adela Casas-Melley, MD, MBA
Program Director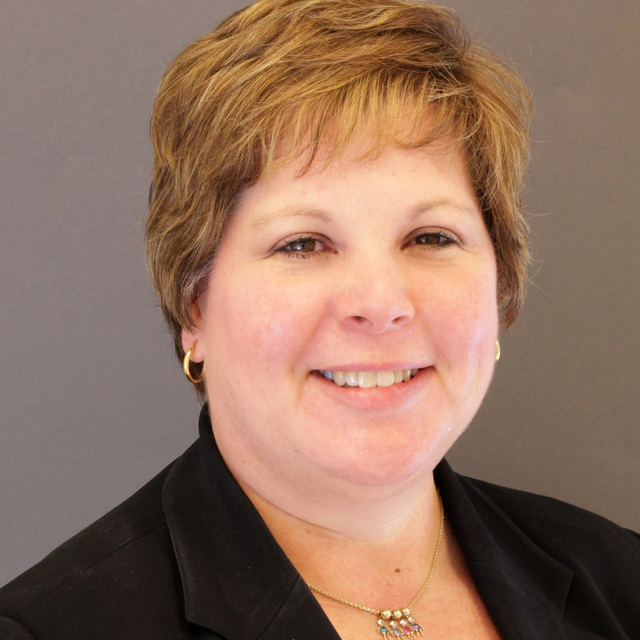 Program details
Conference schedule
The didactic curriculum has a backbone of regularly scheduled activities supplemented by more informal discussions. The Surgical Council on Resident Education (SCORE®) curriculum is also actively employed in the didactic process.
Surgery grand rounds
Basic science conference
Clinical conference
Morbidity and mortality conference
Journal club
Radiology conference
Pathology conference
Tumor board
Simulation training
Peer conference
System-based practice