Contact Us
For more information, please contact our program coordinator.
How to Apply
ERAS: 9991100233
NRMP: 1587999P0
Welcome from our Program Director
Thank you for your interest in the University of Central Florida College of Medicine/HCA Healthcare Graduate Medical Education Consortium's Transitional Year residency program.
Our program's educational goals are to teach outstanding patient care, model professionalism at all times, and create habits of continuous intellectual growth. We achieve these goals through the provision of physician exposure to a wide range of patients, clinical conditions, and practice settings.
Mission Statement
The HCA Florida Osceola Transitional Year program's mission is to develop the next generation of physicians and physician leaders.
As a part of HCA Healthcare, we are driven by a single mission: Above all else, we are committed to the care and improvement of human life.
This program is designed to offer residents a rewarding, educational environment where residents are provided individualized learning opportunities by faculty and staff who support and sustain one another throughout quality care delivery. Our faculty are committed to ensuring the resident's clinical experience and educational needs are fulfilled while expanding residents' perspectives to be inclusive of cultures, values and ideals.
Program Overview
Fully accredited by the Accreditation Council for Graduate Medical Education (ACGME)
Medical school affiliation: University of Central Florida (UCF) College of Medicine
Program type: community-based
The Transitional Year Residency Program is a one-year ACGME accredited program with 14 positions available each year. The transitional year curriculum mandates 24 weeks of rotations through disciplines providing fundamental clinical skills.
Our transitional year residents will complete these requirements by rotating through the emergency department, general internal medicine inpatient wards, adult intensive care unit, general internal medicine ambulatory clinic and surgery. The remainder of the year will offer the opportunity for elective experiences across a range of specialties, both inpatient and ambulatory.
Curriculum and rotation schedule
Our expertly crafted programs are designed to provide resident and fellow physicians with all the experiences and training necessary for professional success.
Our Program Director and staff
Our team is comprised of skilled experts with deep experience and knowledge from which residents and fellows can benefit.
---
Joshua Shultz, MD
Program Director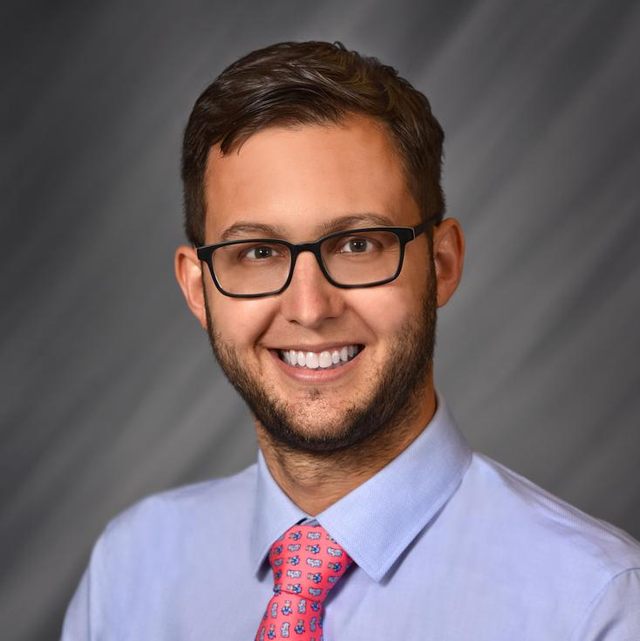 Frequently asked questions about our Transitional Year Residency Program
You can find answers to the most common questions about our program below.
FAQs
What is the rotation schedule like?
The ACGME requires 24 weeks of fundamental clinical skills (FCS) rotations. FCS rotations include inpatient medicine, night float, intensive care unit, emergency medicine, ambulatory internal medicine clinic, and one selective. The remaining weeks constitute elective rotations offered in a variety of specialties.
What is included in the didactic curriculum?
Residents will participate in the didactic curriculum associated with their service rotation. Didactics include but are not limited to morning reports, journal clubs, case-based learning, ambulatory conferences, morbidity and mortality sessions, multi-disciplinary conferences and academic half-days.
Who is the sponsoring institution?
The UCF College of Medicine/HCA GME Consortium sponsors the Transitional Year program.