Contact Us
For more information, please contact our program coordinator.
Welcome from our Program Director
The HCA Florida Healthcare Westside Hospital Nephrology Fellowship Program is committed to providing advanced training in nephrology that allows fellows to attain the technical skills and knowledge to become competent nephrologists who exemplify the professional and ethical standards of medicine. The Sponsoring Institution, HCA Healthcare, is driven by a single mission: "Above all else, we are committed to the care and improvement of human life." In alignment with this mission, the nephrology fellowship program is committed to training fellows dedicated to serving the ethnically and socioeconomically diverse population of Broward County, FL.
New PGY-4 Nephrology Position in Plantation Florida (Greater Fort Lauderdale Area). A PGY-4 position is available for two Fellows to begin July 1st in the HCA Florida Westside Hospital. HCA Florida Westside is excited to offer this position as the program was recently approved by the ACGME. Interested candidates should apply for this position immediately by submitting your CV to the Program Coordinator.
Program Overview
The HCA Florida Westside Hospital is a comprehensive hospital campus. Join HCA Healthcare's Graduate Medical Education network, the largest provider of GME programs in the United States. The Nephrology program boasts access to 25-30 inpatients daily, over 200 hundred Chronic ESRD patients, a large home dialysis penetration, a diverse inpatient census, and an equivocally diverse outpatient clinic. HCA Florida Westside Hospital has over 250 beds with 3 Intensive Care Units (Medical ICU, Cardiovascular ICU, and Neurovascular ICU). There are additional HCA facilities in the region that also provide a referral base to the healthcare system. The hospital has robust training- including Internal Medicine, Pathology, Surgery, Transitional Year, and Anesthesiology programs with additional Fellowship programs coming soon. There is diverse pathology, Fellows will participate and have exposure to Critical Care Nephrology, ESRD (Home HD, Peritoneal Dialysis, In-Center HD), Office based Nephrology, and Transplant Nephrology (at Cleveland Clinic Weston).
Get to Know the Team
Rajdeep Gadh, MD
Program Director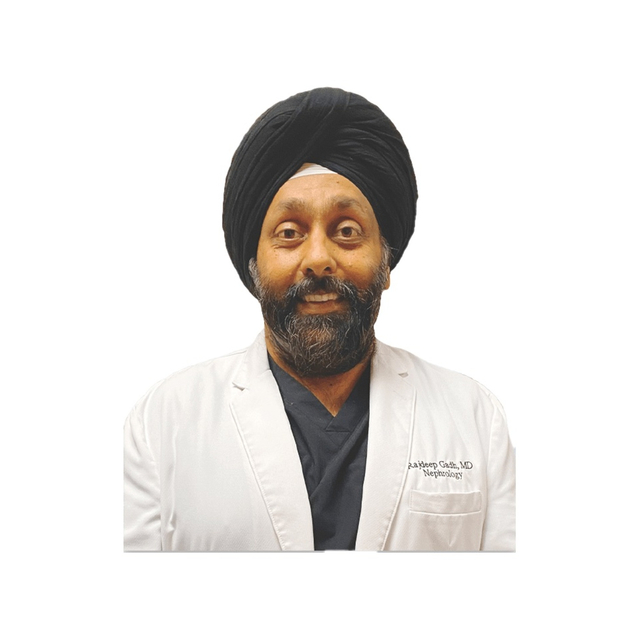 ---
Freddy Malpartida, MD — Associate Program Director
Neeja Agrawal, MD — Teaching Faculty
Eddy De Jesus, MD — Core Faculty
Victor Fernandez, MD — Teaching Faculty
Paramjit Kalirao, MD — Teaching Faculty
Aneja Pallavi, MD — Teaching Faculty
Christopher Ochner, PhD — Research Director
Curriculum and Rotation Schedule
Our expertly crafted programs are designed to provide resident and fellow physicians with all the experiences and training necessary for professional success. These include:
Continuity Clinic
Outpatient Hemodialysis
Outpatient Peritoneal and Home Dialysis
Inpatient & Consultations
Inpatient Transplants
Salary
PGY4 — $64,438
PGY5 — $67,330