Contact Us
For more information about our program, please contact our Program Coordinator at (248) 348-3366.
How to Apply
ERAS: 1404800902
NRMP: 2211140C0
Welcome from our Program Director
Thank you for your interest in the Internal Medicine Residency Program at HCA Healthcare Houston Kingwood.
Our program was established in 2019 and we graduated our first class of 20 residents in June 2022. We have seen our program grow and develop, and this has been an amazing journey for both our residents and teaching faculty. Our vision for the next 5 years includes developing new fellowship programs, opportunities for advanced degrees with our academic partner, the University of Houston, and dedicated clinical / research pathways of distinction within our residency.
HCA Kingwood Internal Medicine Mission Statement
At the HCA Houston Healthcare / University of Houston Internal Medicine Residency, we believe in
the importance of integrity, humanity, equity, and overcoming barriers to effective patient care
developing camaraderie, celebrating diversity, and creating a family culture that carries beyond residency years
fostering relationships between strategic community partners including physicians, medical schools, and health care entities
enabling our residents for a future career that makes decisions based on the highest quality of data-driven and evidence-based medicine
Program Overview
Our Internal Medicine Residency Program is an ACGME accredited three-year program that accepts 25 residents per year. Our primary site is HCA Healthcare Houston Kingwood, a full-service, acute care hospital located 20 miles from downtown. We are structured in a 4+1 academic year, where residents participate in four weeks of clinical care to an assigned rotation followed by one full week in the continuity clinic. Our goal is to produce well-rounded internists that are prepared for independent practice or fellowship training.
Our clinical experience is balanced and done in an environment of cooperation, teamwork, and collaboration to produce the best educational and patient outcomes. Our commitment to diversity is reflected in our efforts to recruit individuals from various backgrounds, cultures, and experiences. This includes a balance of DO and MD, U.S. and international graduates, equal ratios of males and females, and under-represented minorities in medicine.
Residents learn to develop the skills needed to educate others in both inpatient and outpatient settings. In the outpatient setting, residents rotate through rotations like ambulatory medicine, rheumatology, endocrinology, and women's health. The resident continuity clinic, Kingwood Internal Medicine Specialists, is a brand new 18-exam room clinic built in 2022 to serve our community. Residents directly care for their own patients with a wide range of acute and chronic conditions.
Inpatient rotations occur at HCA Healthcare Houston Kingwood, a 485-bed hospital with more than 450 of the region's most talented physicians and over 1,500 employees. HCA Healthcare Houston Kingwood has provided the northeast Houston community with high-quality, cost-effective healthcare for over 25 years.
Get to Know the Team
Dr. Rajeev Raghavan, MD M.Ed
Program Director
---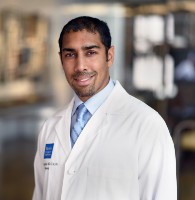 Curriculum and Rotation Schedule
Our expertly crafted programs are designed to provide resident physicians with all the experiences and training necessary for professional success.
Salary & Benefits
Salary

| Year | Salary | On-Call Meals | Total |
| --- | --- | --- | --- |
| PGY1 | $58,677 | $950 | $59,627 |
| PGY2 | $60,445 | $950 | $61,395 |
| PGY3 | $62,254 | $950 | $63,204 |
| PGY4 | $64,438 | $950 | $65,388 |
Benefits
Medical, dental, vision, life, disability insurance
Employee Assistance Program (EAP) Services
Retirement: 401k (employer matching offered)
Equipment: iPhone, laptop
Annual HCA issued and embroidered: White coats & scrubs
On-Call Meal Stipend: $950 per academic year
Orientation Stipend: $1000
5 days Educational Leave per Year (Conferences)
20 days Paid Time Off per Year (Vacation/Sick Leave)
1 day Wellness per Year
6 weeks One-Time Paid Leave (Family)
Board Review Course: $1200 per PGY3 resident
100% Reimbursement Coverage for Step 3 Examination
Frequently Asked Questions about our Internal Medicine Residency Program