Contact us
For more information about our program, please contact our program coordinator.
How to apply
ACGME: 9994800258
NRMP: 2211999P1
Welcome from our Program Director
We would like to welcome you to the HCA Houston Healthcare Kingwood/Tilman J. Fertitta Family College of Medicine Transitional Year residency program. HCA Healthcare is driven by a single mission: Above all else, we are committed to the care and improvement of human life.
HCA Houston Healthcare Kingwood is a level I trauma 450-bed hospital with several subspecialty resources, including interventional radiology, neurosurgical services, interventional cardiology, trauma surgery, just to name a few. We are proud to be partnering with University of Houston College of Medicine as our sponsoring medical school program. This medical school is primarily focused on primary care and ensuring there is a continued improvement of diversity and inclusion in medicine and serving underserved patient populations. The transitional year program is comprised of thirteen residents for one year of post-graduate training, that focuses on medical and surgical sub-specialties. The Internal Medicine residency program is our sponsoring program, and we have a great collaborative and cohesive working relationship with GME leadership of the internal medicine residency program. The purpose of the transitional year program is to prepare residents to explore inpatient and outpatient clinical experiences in the internal medicine field. We have developed a diverse and shared internal medicine and transitional year didactic curriculum, and weekly board review sessions, especially tailored for the Step 3 board exam. We have open-door policies with transparency and communication. We are here to help you in your important and exciting journeys and career paths in medicine and beyond.
Rachel Hogan, DO
Program Director
About our program
Our Transitional Year residency program accepts 13 residents each academic year for one year of postgraduate training to prepare them for subsequent residencies in other specialties. The overall objective of our programs is to produce well-rounded residents who have balanced experience in a variety of clinical settings prior to entering advanced residency programs. The curriculum is tailored to meet all ACGME requirements for PGY2 advancement while providing broad exposure to a variety of surgical and medical subspecialties. We have a diverse didactic curriculum drawing upon evidence-based medicine, USMLE/COMLEX Step 3 review sessions, journal clubs, and the fundamentals of the business of practicing medicine. Residents will have an opportunity to participate in scholarly activity, simulation labs and procedure workshops during their training.
We proudly provide resident physicians with the diverse clinical training experience necessary to advance their fundamental clinical skills and prepare them for their future training programs. We train transitional year residents pursuing advanced training in medical specialties, including dermatology, physical medicine and rehabilitation, diagnostic/interventional radiology, anesthesiology, radiation oncology, just to name a few. We provide residents with a solid foundation of knowledge to further build upon with advanced training and expose residents to comprehensive internal medicine experiences so they may better serve their communities. We equip residents to practice in academic and community hospitals, private practice and ambulatory settings, with culturally diverse patient populations in urban, suburban and medically underserved areas. We have a great team of faculty members dedicated to the education and advancement of our future physicians. HCA Healthcare Houston Healthcare Kingwood is a 450-bed acute care hospital with more than 650 of the region's most talented doctors, and over 1,600 employees. For over 25 years, we have consistently enhanced the quality of care our patients receive and continue to grow to meet our community's needs.
Mission Statement
HCA Houston Healthcare Kingwood Transitional Year Residency Program's mission is to develop the next generation of physicians and physician leaders. As a part of HCA Healthcare, we are driven by a single mission: Above all else, we are committed to the care and improvement of human life.
This program is designed to offer residents a rewarding, educational environment where residents are provided individualized learning opportunities by faculty and staff who support and sustain one another throughout quality care delivery. Our faculty are committed to ensuring the residents' clinical experience and educational needs are fulfilled while expanding residents' perspectives to be inclusive of cultures, values, and ideals.
Get to Know the Team
Rachel Hogan, DO
Program Director
---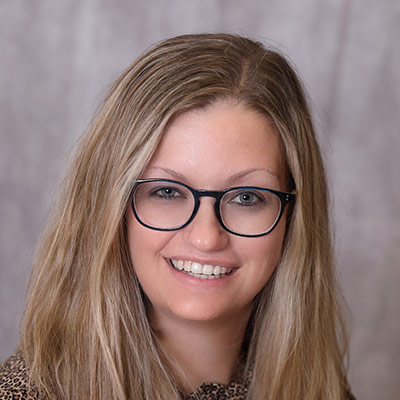 Curriculum & rotation schedule
Our expertly crafted programs are designed to provide resident physicians with all the experiences and training necessary for professional success.
The following are required rotations for completion of the Transitional Year Residency Program at HCA Kingwood:
Emergency Medicine (140 hours, per ACGME TY Program Requirement); 4 weeks
Ambulatory Medicine (140 hours, per ACGME TY Program Requirement); 4 weeks
ICU (including Medical ICU, Cardiac ICU; Neuro ICU- ICC); 4 weeks
Inpatient Wards - 12 weeks
General Surgery - 4 weeks
Cardiology - 4 weeks
Night Float - 2 weeks
HCA Houston Healthcare Kingwood's list of current elective rotations is noted below:
Anesthesiology
Gastroenterology
Infectious Disease
Nephrology
Neurology
Pulmonary
Diagnostic Radiology
Dermatology (2 weeks)
General Surgery Night Float
Trauma Surgery
Physical Medicine & Rehab
Ophthalmology (2 weeks)
Women's Health (2 weeks)
Hematology/Oncology
Salary & Benefits Information
Salary

| Year | Salary |
| --- | --- |
| PGY1 | $58,677 |
Benefits
Medical, dental, vision, life, disability insurance
Employee Assistance Program (EAP) Services
Retirement: 401k (employer matching offered)
Equipment: iPhone, laptop, white coats, scrubs
On-Call Meal Stipend: $950 per academic year
Orientation Stipend: $500
20 days PTO - Vacation/Sick Leave
6 weeks Paid Leave
Step 3 Reimbursement