Contact us
For more information, please contact our program coordinator.
How to apply
ERAS: 2755100002
NRMP: TBD
Welcome from our Program Director
Welcome to our Osteopathic Neuromusculoskeletal Medicine (ONMM) Residency Program! Our one-year, fellowship-like program concentrates on osteopathic principles and practice (OPP). Our curriculum and training allow a resident from any ACGME-certified program to focus and develop osteopathic-based skills.
Program overview
The goal of the Edward Via College of Medicine (VCOM)/LewisGale Hospital Montgomery Graduate Medical Education (GME) Consortium's ONMM Residency Program is to provide residents with training in the development of osteopathic clinical competencies for practice in both inpatient and outpatient settings as competent, proficient and professional ONMM specialist physicians.
We are a fully accredited, ACGME Osteopathic Neuromusculoskeletal Medicine Third Year (ONMM3) residency program. We were previously a Neuromuscular Medicine-Osteopathic Manipulative Medicine (NMM-OMM) "plus one" program under the American Osteopathic Association.
Our one-year program can be completed after finishing any other ACGME-approved residency program. The NMM-OMM specialist (current terminology for board certification once completing an ONMM residency) or ONMM specialist is a subspecialty in the medical profession.
Additionally, the residency program fosters academic teaching and research growth in future physicians who can competently serve as program directors or researchers. Residents are strongly encouraged to do original research, either as the lead or in combination with current OMM faculty projects.
Our Program Director and staff
Our team is comprised of skilled experts with deep experience and knowledge from which residents and fellows can benefit.
Albert J. Kozar, DO
Program Director
We would love to help you take this journey to realize the potential of your osteopathic roots. Feel free to contact me at any time to discuss ONMM3 training opportunities or other ways to expand your understanding of osteopathic philosophy.
---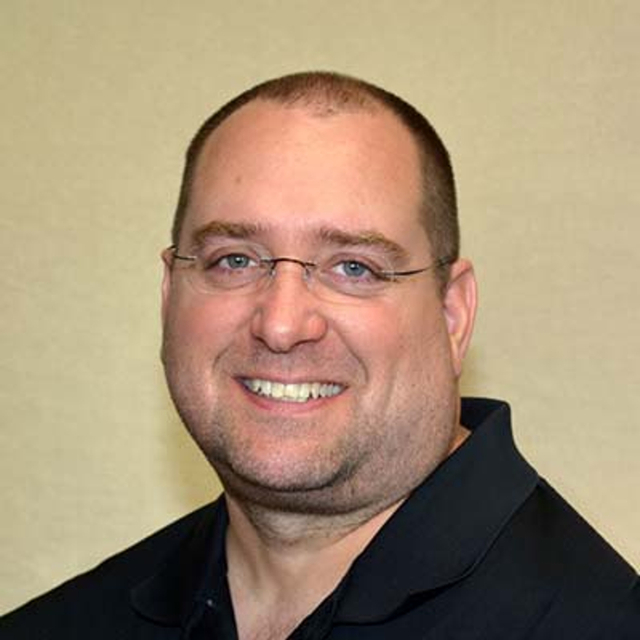 Program details
Residency program highlights
Our curriculum involves a robust program, including:
Emphasis on teaching traditional osteopathy and history
Emphasis on palpatory skill development and osteopathic principles first, then core skills in all OMT techniques
Emphasis on developing teaching and research skills, with strong financial support and logistics
Diverse ONMM faculty with active outpatient clinical practices
Emphasis on all-around patient care in specialties such as sports medicine, geriatrics and pediatrics (including infants)
AOBNMM approved, 40-hour Basic Cranial Course provided annually by Anthony Chila, DO, with a unique emphasis on connective tissue continuity as originally presented by A.T. Still and William G. Sutherland.
Supplemental residency-sponsored OMM courses, usually two to three per year. Recent examples include:

Steven Blood, DO – Cranial Technique
Ed Stiles, DO – AGR Techniques on Body and Cranium
Richard Schuster, DO – Teachings of Carl McConnell, DO
Hollis King, DO, PhD – OMT for Systemic Disorders and Physiological Functions

120+ hours of hands-on, MSK Ultrasound curriculum (diagnostic and therapeutic injection guidance) to prepare for the Registered in Musculoskeletal (R-MSK) certification
Hands-on regenerative medicine exposure
Hands-on medical acupuncture exposure
Functional rehabilitation of chronic neuromuscular imbalance
Residents are also required to present nationally at the American Academy of Osteopathy Convention in March, as well as on VCOM Research Day. Additionally, they attend the annual VCOM research retreat.
VCOM provides mentoring and financial support at all levels for the resident to help them become effective physician leaders and teachers in osteopathic principles and practice who understand how to formulate and implement research projects in the field of ONMM.
---
Curriculum and rotation schedule
Our program's goal is for the resident to have a complete, broad-based musculoskeletal training experience. As such, our program tries to ensure that each resident has had a chance to spend at least one month in all musculoskeletal-related rotations at some point in their post-graduate training. Therefore, we consider each rotation to be a core rotation.
However, for ONMM3 candidates, the program director will meet with each candidate at the beginning of their training and consider their prior musculoskeletal-related rotations before completing their final schedule of core electives to be sure that all requirements are satisfied.
That is, incoming residents that have completed these rotations in the past will have the option to repeat these rotations or spend more time in OMM continuity clinic or with core OMM faculty.
---
Conference schedule
Our OMM team is committed to providing the complete spectrum of medical education for the resident doctor in training.
Each week, four hours are protected for didactic and clinical education to round out the residents' training experience.
Our in-house rotations, combined with up-to-date continuing medical education programs, are designed to provide the physician in training maximum exposure to real-world challenges in musculoskeletal medicine.
Resident rotation activities include:
Weekly anatomy review
Weekly OMM book club
Regularly recurring journal club
Monthly MSK radiology rounds
Optional sports medicine didactic and journal club series
Weekly palpation exploration and palpation skill enhancement
Historical osteopathic philosophy document review
Historical hands-on osteopathic technique review
Hands-on osteopathic technique review to cover the basics of approach and technique of all osteopathic treatment techniques
Hands-on diagnostic and cadaver lab ultrasound-guided injection practice (120+ hours per year)
Mission statement
The LewisGale Hospital Montgomery ONMM Residency Program's mission is to develop the next generation of physicians and physician leaders.
As a part of HCA Healthcare, we are driven by a single mission: Above all else, we are committed to the care and improvement of human life.
This program is designed to offer residents a rewarding, educational environment where they are provided individualized learning opportunities by faculty and staff who support and sustain one another throughout quality care delivery. Our faculty is committed to ensuring the residents' clinical experience and educational needs are fulfilled while expanding their perspectives to be inclusive of cultures, values and ideals.
Frequently asked questions about our ONMM Residency Program
Here, we answer some of the most common questions about our program.