Contact us
For more information, please contact our program coordinator.
How to apply
NRMP: Transitional Year – 2192999P1
Transitional/Dermatology – 2192999PO
Welcome from our Program Director
HCA Healthcare LewisGale Hospital Montgomery Transitional Year Residency program is a one-year program that serves as the clinical base year prior to advanced residencies in anesthesiology, dermatology, diagnostic or interventional radiology, neurology, physical medicine and rehabilitation, or radiation oncology.
Successful applicants value the clinical foundation provided by the transitional year and share the program's emphasis on individual resident development. Residents enjoy a balanced clinical curriculum, outstanding employee benefits, and the supportive learning environment fostered by HCA Healthcare.
Program overview
LewisGale Hospital Montgomery is a 146-bed, general acute-care facility delivering comprehensive healthcare, including a wide range of medical, surgical, obstetric, pediatric, orthopedic, emergency and outpatient services to residents of Southwest Virginia and the New River Valley. LewisGale Hospital Montgomery GME has partnerships with the Edward Via College of Osteopathic Medicine (VCOM) in Blacksburg, VA and rotations at the Salem Veteran Affairs Medical Center, a 290-bed facility in Salem, VA.
The Transitional Year program accepts four trainees per year. Two trainees spend a year in the transitional year program before entering their chosen specialty in year two of residency. The other two trainees matching into our advanced dermatology program complete their transitional year with our program.
Our Transitional Year Residency joins three additional ACGME-accredited programs based at LewisGale Hospital Montgomery: Internal Medicine, Family Medicine, and Dermatology. In addition, our consortium includes two programs at VCOM: Sports Medicine and Osteopathic Neuromusculoskeletal Medicine (ONMM). We offer a wide range of medical specialties which allows residents the ability to co-teach, practice interdisciplinary learning and collaborate to improve and innovate quality and processes within LewisGale Hospital Montgomery.
All members of the LewisGale Hospital Montgomery medical and ancillary staff, administration and education offices fully support and ensure proper oversight of resident clinical and educational activities.
Curriculum and rotation schedule
Our expertly crafted programs are designed to provide resident and fellow physicians with all the experiences and training necessary for professional success.
Our Program Director and staff
Our team is comprised of skilled experts with deep experience and knowledge from which residents and fellows can benefit.
Peter Recupero, DO, MBA
Program Director and Designated Institutional Officer
As a resident in our program, you will have the opportunity to work with experienced faculty in a very robust program. We will provide you with quality clinical training that emphasizes educational opportunities, clinical excellence, teamwork, leadership and career development.
---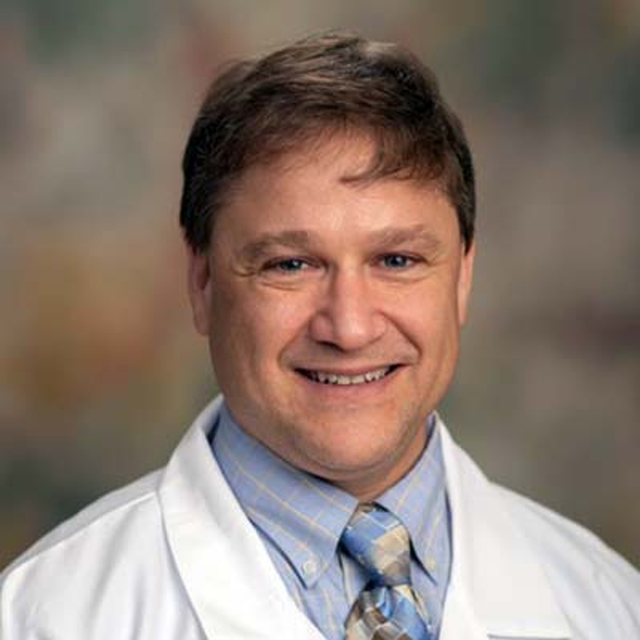 Program details
Promoting Well-being
The Transitional Year Residency emphasizes physician well-being and individual professional development. Residents participate in several program elements that are designed to teach skills and healthy habits that promote well-being and career longevity. Outside of clinical learning, residents enjoy the charm, culture and convenience of living in Southwest Virginia.
---
Grand rounds
As part of Friday didactics, the Salem Veterans Affairs (VA) Medical Center hosts internal medicine grand rounds from 12:30pm to 1:30pm. The purpose of these lectures is to further provide specialist lectures to the residents. The lectures are presented at the VA and are transmitted to our GME classroom at the hospital for those on service in Blacksburg.
---
Weekly didactics
Residents participate in comprehensive didactics on Fridays from noon – 4:00 p.m. During this time residents are free from clinical duties in order to focus on education. Various medical topics are discussed as well as interactive lectures from specialty attendings. Lectures are typically held in conjunction with family medicine and internal medicine. Lecture series are mandatory conferences for all residents who are present and on site. Residents at the VA join didactics via WebEx. Lecturers are a combination of faculty members, subject experts and peer residents who present topics from a scheduled curriculum designed to provide each resident with a broad knowledge base on internal medicine. In addition, the lecture series covers topics such as preventive medicine, pain management, end-of-life care and substance abuse.
---
Salary information
Salary

| Year | Salary | Meals | Total |
| --- | --- | --- | --- |
| PGY1 | $58,677 | $950 | $59,627 |
| PGY2 | $60,445 | $950 | $61,395 |
| PGY3 | $62,254 | $950 | $63,204 |
| PGY4 | $64,438 | $950 | $65,388 |
| PGY5 | $67,330 | $950 | $68,280 |
| PGY6 | $70,366 | $950 | $71,316 |
| PGY7 | $73,882 | $950 | $74,832 |
$950 for on-call meals will be allotted to each resident.
New residents and fellows receive up to $1,000 for orientation (if it takes place before the official employment date).
Program budgets include the following additional benefits:
Professional Memberships
Conference and Travel Expense
Cell Phone
Laptop/iPad
Other Board Prep and Educational Expense
Step 3 Reimbursement
Effective 07/01/2023
Mission statement
The LewisGale Hospital Montgomery Transitional Year Residency Program's mission is to develop the next generation of physicians and physician leaders.
As a part of HCA Healthcare, we are driven by a single mission: Above all else, we are committed to the care and improvement of human life.
This program is designed to offer residents/fellows a rewarding, educational environment where they are provided individualized learning opportunities by faculty and staff who support and sustain one another throughout quality care delivery. Our faculty is committed to ensuring the residents'/fellows' clinical experience and educational needs are fulfilled while expanding their perspectives to be inclusive of cultures, values and ideals.