The Family Medicine Residency Program at Medical City Fort Worth is dedicated to training family physicians who are excellent clinicians, community and national leaders, and advocates of health care in North Texas. Our core goal is to reduce health disparities and improve health in our urban and suburban patient population.
Program Description
Our ACGME accredited Family Medicine Residency Program (with Osteopathic recognition and Lifestyle Medicine track options) committed to meeting the healthcare needs of patients in our metropolitan community with particular emphasis to those in urban and underserved populations of Fort Worth with a primary focus on providing care to those that are under-insured or uninsured. Texas has a shortage of primary care physicians, in a 2018 United Health Foundation, there were 156.7 active primary care physicians per 100,000/population. Many, if not most of the counties in Texas have health professional shortage areas (HPSA) or medically underserved areas (MUA) within them.
In this program, residents will learn to evaluate, manage a wide variety of medical problems regardless of diagnosis, gender, age of the patient or severity of illness, while adhering to the standards of care in a model family medicine setting. Residents will have the opportunity to learn common inpatient procedures such as central line placement, ventilator management, intubations and common outpatient procedures such as exercise stress test, EKG, spirometry, ankle branchial index, musculoskeletal ultrasound, joint injection, soft tissue injection, IUD insertion, colposcopy, endometrial biopsy, Nexplanon insertion, skin biopsy, minor office surgery, audiogram, tympanogram, osteopathic manipulative treatment, nerve blocks, and prolotherapy.
Schedule
The program length is 36 months, consisting of 39 four-week clinical and educational blocks with a focus on both inpatient and outpatient setting. The training occurs in hospitals, ambulatory clinic, community health centers, and private offices of community attending physicians. Ambulatory clinical training will take place at a model family practice clinic located in Fort Worth and an easy 15-minute commute to the hospital for residents and patients. The ambulatory clinic experience will provide the resident with a continuing care exposure to a panel of private and government assisted patients. A core of full time board‐certified family physician faculty supervises all the resident's clinical encounters.
First-year residents (interns) will spend one half‐day of family medicine continuity clinic per week in the ambulatory clinic. PGY2-4 residents will spend on average 3 half days per week in the ambulatory clinic. The interns and resident's skills and knowledge will be evaluated using ACGME approved competency-based evaluation system. This program is provided in affiliation with the University of North Texas Health Science Center, Texas College of Osteopathic Medicine.
Continuity Clinic Locations
UNT Health Seminary Drive/Family Medicine Clinic
UNT Health Seminary Drive Family Medicine Clinic is organized to support family medicine resident continuity of care training. The clinic is located at 855 Montgomery Street. The Family Medicine Clinic has been serving our patients in Fort Worth since the 1960s. The patient population varies in terms of age, gender, ethnicity and maternity care. The clinic is a single family medicine group practice without other specialty competition on site. Our physicians, nurse practitioners, pharmacist, behavioral health specialist, social worker and clinical staff provide lifelong primary care for adults and children of various ages, gender, and ethnicities, offering a team approach to healthcare. The association with UNT Health Science Center has allowed the clinic to stay technologically advanced with modern tools and equipment in order to better teach our residents and medical students as they prepare for the practice of medicine in the future.
UNT Health Pavilion serves as an additional continuity clinic site for the integrated FM/ONMM resident program. This program is now dually accredited by AOA and ACGME. The program director is Dr. David Mason. The clinic is located at 855 Montgomery Street on the campus of UNT Health Science Center. The health pavilion has been serving our patients in Fort Worth since 2000. Our physicians, physician assistants, nurse practitioners, pharmacist, social worker, behavioral health specialist and clinical staff provide lifelong primary care for adults and children of various ages, gender, ethnicities and healthcare disparities. Offering a team approach to healthcare, the pavilion offers additional specialty care onsite to best serve our patients.
Curriculum Highlights & Rotation Schedule
Track Options
Our Family Medicine Residency program has two unique tracks that you can choose to follow in addition to our traditional family medicine program:
Osteopathic Recognition Track
This track concentrates on additional Osteopathic Manipulative training and concentrated didactics. Dedicated ONMM Patient Clinics several times a month.
Lifestyle Medicine Track
Additional training and getting to be more comfortable with identifying and counseling patients on nutrition, exercise, sleep, stress reduction and mindfulness, the importance of social connections, and use of risky substances.
You will assist in leading group visits, health coach style follow ups, have time for reading/asynchronous modules, and co-presenting didactics with the program director on Lifestyle Medicine topics (PowerPoints already prepared).
At the end of residency, you will be eligible to become board certified in Lifestyle Medicine (ABLM) in addition to Family Medicine, should you choose to take the exam.
Salary and Stipend
PGY 1: $58,677
PGY 2: $60,445
PGY 3: $62,254
On-call meal allowance: $950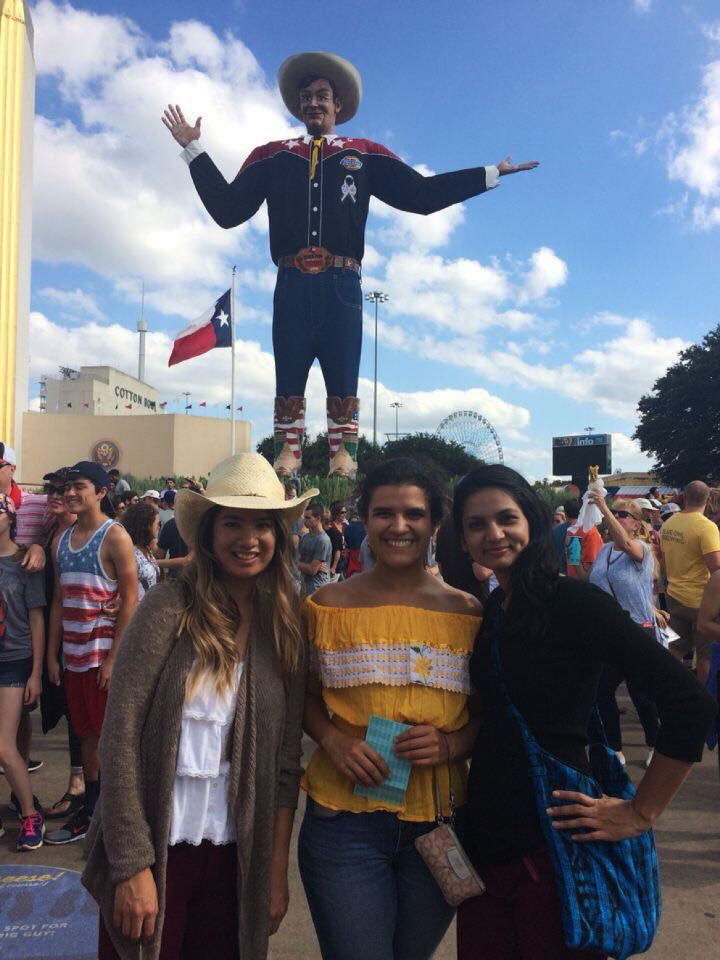 Benefits
401k option
Health insurance
20 days paid vacation
Free parking
Online library access through UNT Health Science Center
Access to highly-acclaimed research mentors and research resources
Amenities
On-call meal allowance paid twice a year
Three white coats per year and/or embroidered jacket.
Free dry cleaning for white coats
Frequently Asked Questions
What Fort Worth can offer your family
Central U.S. Location
Low cost of living
High quality of life
Highly Rated Public-School Systems
Near Major Airports
If you are a medical student looking for an audition rotation, please see the contact information below.
Medical City Fort Worth will fill six PGY 1 positions each year. Residency candidate applications are accepted through ERAS (#1204800712) from June to January. Audition rotations are scheduled from late October through early January through Clinician Nexus.
Contact Us
Program Director: James Aston, DO
Residency Coordinator: Kimberly Warfield, C-TAGME
Email Kimberly Warfield
UNT Health Seminary Clinic
855 Montgomery Street
Fort Worth, TX 76107
Office: (817) 735-2549
Fax: (817) 923-5381