Contact Us
For more information, please contact our program coordinator.
How to Apply
ACGME: 999470001
NRMP: 2252999P0
Welcome from our Program Director
We are grateful for your interest in our Transitional Year Residency at TriStar Centennial Medical Center! We believe the quality, community, and opportunity of our program will enable you to succeed, whatever your professional goals.
Our Transitional Year Residency Program is based at TriStar Centennial Medical Center, a thriving and innovative hospital situated in the dynamic city of Nashville. This large, tertiary care medical center boasts a high volume of diverse patients, efficient delivery of care, highly-skilled providers, state-of-the-art facilities and a collegial, inclusive culture. We have exceptional and diverse faculty, who are deeply committed to hands-on teaching of our residents.
Mission Statement
The TriStar Centennial Transitional Year Residency Program's mission is to develop the next generation of physicians and physician leaders.
As a part of HCA Healthcare, we are driven by a single mission: Above all else, we are committed to the care and improvement of human life.
This program is designed to offer residents a rewarding, educational environment where residents are provided individualized learning opportunities by faculty and staff who support and sustain one another throughout quality care delivery. Our faculty are committed to ensuring the residents' clinical experience and educational needs are fulfilled while expanding their perspectives to be inclusive of cultures, values and ideals.
Program Overview
Our Transitional Year Residency is like a crossroads for young physicians and we intend to put you on the path to professional success by providing the resources necessary for you to grow as a physician, consultant, researcher and teacher.
Whether you are transitioning to another residency elsewhere or staying on for one of our own categorical residency programs, we will instill in you the fundamental clinical skills and the professional mindset needed to succeed in the future.
Our Program Director
---
William Maynard, MD
Program Director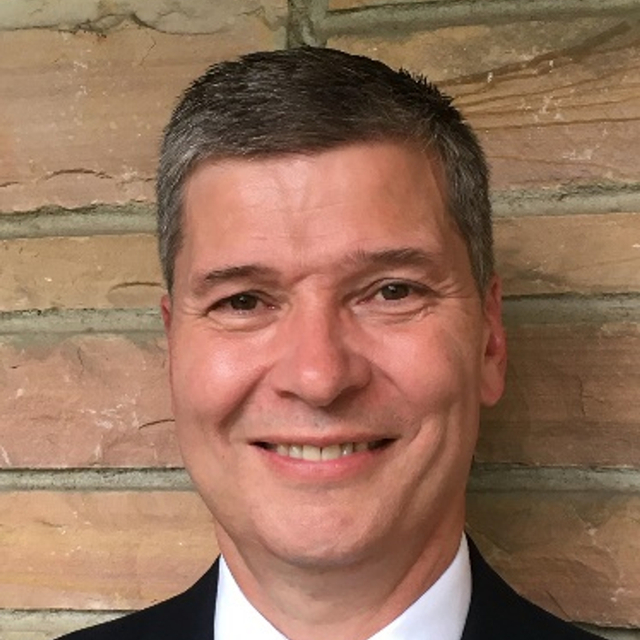 Program details
Curriculum highlights and rotation schedule
In our program, residents' rotation schedule provides exposure to core medical specialties plus electives in subspecialties including:
8 weeks of inpatient medicine
8 weeks of ambulatory (resident clinic)
4 weeks of emergency medicine
4 weeks of medical intensive care unit
4 weeks of cardiology
4 weeks of neurology
20 weeks of electives (five-week blocks)
Electives currently available — Anesthesia, dermatology, general surgery, leadership, ophthalmology, orthopedics, pediatrics, psychology, radiology
Conference schedule
The TriStar Centennial Transitional Year Residency Program will provide residents with a robust didactic curriculum, which encompasses lectures, small groups, workshops, simulations, and structured opportunities for evaluation of clinical acumen and procedural skills through mock codes, OSCEs, and simulation.
Daily
Residents' daily activities include:
Morning huddle — 7:30am to 8:30am
Attending rounds — typically start 8:30am to noon
Presentations — patients are presented to the attending physician
Bedside teaching — regularly included in attending rounds
Specialty cases — occasionally, specialty cases are presented for discussion, depending upon the interests of the attending physician
Learning activities — including the physical exam, a discussion of particular medical diseases, psychosocial and ethical themes, and management issues
Weekly
Residents meet once per week for the following:
Noon conferences — Conferences include monthly themes on various specialty medicine topics. All residents on inpatient floor teams and electives are expected to attend.
Yale Office-Based Medicine Curriculum — This curriculum covers a wide span of primary care topics and provides both an evidence-based approach for what house staff might encounter as well as updates on new developments in therapy or standards of care.
Monthly
Monthly activities for residents include:
Grand rounds
Journal club (held in conjunction with evidence-based medicine meetings)
Mortality and Morbidity (M&M) Conference
Salary & Benefits
Access to health, dental, vision and disability insurance is made available to residents on the first day of employment.
Salary
For the 2022-2023 academic year PGY-1 residents are paid $58,677 plus a one-time $1,000 stipend for orientation and an additional $950 stipend for meals (less applicable taxes and withholdings).
Benefits
PGY-1 residents enjoy the following benefits, including:
Leave — Four weeks (20 days), Annual paid time off (vacation, sick and any other time away from work)
Insurance — Access to health, dental and vision on day one of employment
Technology — Laptops and iPhones provided
Study materials — Step 3 study materials including a subscription to UWorld or Combank
Exam fees — Step 3 exam fees fully reimbursed upon documentation of a passing score report
Lab coats — Two embroidered lab coats provided
Curriculum support — Structured research curriculum including but not limited to clinical research, journal club preparation, quality improvement projects, book chapters, and review articles
Parking — Secure on-site parking
Board study materials — Board study materials provided, such as: MKSAP, NEJM Knowledge+ and UWorld
HCA resources — Digital library, dedicated GME evidence base medical medicine, exam prep and curricula
Professional memberships — Paid society memberships
Employee Assistance Program (EAP)
Employee Stock Purchase Plan
Surrounding community
Nashville, Tennessee, is a vibrant community of 1.6 million people. Teeming with creative energy, especially in the arts and music, Nashville is also a center of innovation in medicine. The city provides a tremendous work-life balance, combining a rooted, down-home hospitality with cosmopolitan diversity. World-class entertainment, sports, and dining combine perfectly with easy access to the outdoors, reasonable commutes, and mild weather.
FAQ