Contact Us
For more information about our program, please contact Michelle Komanich, administrative director, at (281) 588-8341.
How to Apply
ACGME ID: 1204800724
NRMP: 2211120C0
Welcome from our Program Director
Thank you for your interest in our program!
Our commitment to resident education is evident in the robust didactic, reading, and board review curriculum headed by the faculty and program director. Our residents will be deeply embedded in every aspect of the hospital and clinic system as well as the community.
Mission Statement
The HCA Houston Healthcare West Family Medicine Residency Program's mission is to develop the next generation of physicians and physician leaders. As a part of HCA Healthcare, we are driven by a single mission: Above all else, we are committed to the care and improvement of human life.
This program is designed to offer residents a rewarding, educational environment where residents are provided individualized learning opportunities by faculty and staff who support and sustain one another throughout quality care delivery. Our faculty are committed to ensuring the residents' clinical experience and educational needs are fulfilled while expanding residents' perspectives to be inclusive of cultures, values, and ideals.
Program Overview
The Family Medicine Residency Program at HCA Houston Healthcare West is a three-year, ACGME-accredited program accepting up to 10 residents each year.
We focuses on evidence-based medicine, cost-efficient healthcare, a variety of procedures and a culture of teaching coupled with robust scholarly activity. We are fortunate to have several experienced physicians with a multitude of interests in our faculty group.
Our residency has built-in formal rotations for practice management, advocacy, as well as procedures which means we not only prepare our residents to be physicians but also successful leaders who will undoubtedly change the future of medicine while significantly contributing to our community.
Moreover, the ratio of our residents to attendings while on specialty rotations is essentially 1:1.
Our program allows residents exposure to the private practice side during hospital and specialty rotations while also getting the volume and pathology that comes with a continuity clinic housed in a community health center with Federally Qualified Health Center status.
Get to Know the Team
Natarajan Venkatayan, MD
Program Director
---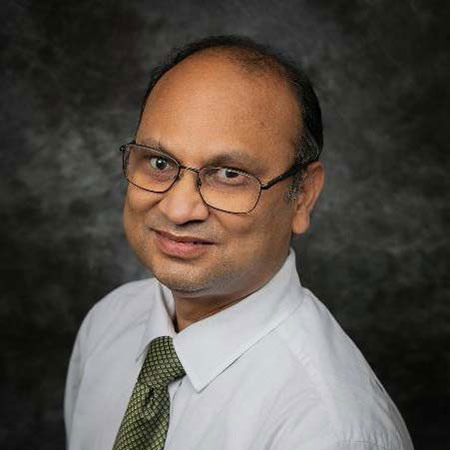 Curriculum & Rotation Schedule
Our expertly crafted programs are designed to provide resident physicians with all the experiences and training necessary for professional success.
Salary & Benefits Information
Salary

| Year | Salary |
| --- | --- |
| PGY1 | $58,677 |
| PGY2 | $60,445 |
| PGY3 | $62,254 |
Benefits
$950 for On-call Meals
$1000 for Orientation
Professional Memberships
Conference and Travel Expense
Cell Phone
Laptop
Other Board Prep and Educational Expense
Paid Time Off 15 Days per Year
Paid Life Certification Courses - BLS, ACLS, PALS, NRP, ALSO
Parking Provided
Medical/Dental/Vision/Available
EAP Access
Access to Legal Services
401K and Match