Contact us
For more information, please contact our program coordinator.
How to apply
ERAS: 1521114150
ACGME: 1521114150
Welcome from our Program Director
Welcome to the HCA Florida Bayonet Point Hospital Interventional Cardiology Fellowship Program. Our hospital is recognized by the Society of Cardiovascular Patient Care as an Accredited Chest Pain Center and by The Joint Commission as a Primary Stroke Center. Our volume is high in both cardiac and peripheral interventions. Here, fellows will receive high-quality instruction and experience in interventional cardiology.
Program overview
The Fellowship in Interventional Cardiology at HCA Florida Bayonet Point Hospital is 12 months in duration.
Fellows may be accepted into the program only after successfully completing three years of general internal medicine training and three years of general cardiology training.
The goals of the interventional cardiology fellowship include identification of cardiology disease states that are amenable to catheter-based intervention; development of the medical knowledge and technical skill to perform appropriate catheter-based interventions; and providing appropriate pre- and post-procedure care.
The core curriculum is based on the recommendations of the American College of Cardiology COCATS training document. The program is designed to provide educational and experiential input from a broad range of specialty providers at HCA Florida Bayonet Point Hospital as well as affiliate institutions.
At the successful completion of the program, the fellow will have received adequate instruction and experience to qualify for Level 3 skills in interventional cardiology.
Our Program Director and staff
Our team is comprised of skilled experts with deep experience and knowledge from which residents and fellows can benefit.
Keshav Ramireddy, MD
Program Director
Our core faculty
Rami Akel, MD
Gopel Chalavarya, MD
Christos Pitarys, MD
Peter Rossi, MD
---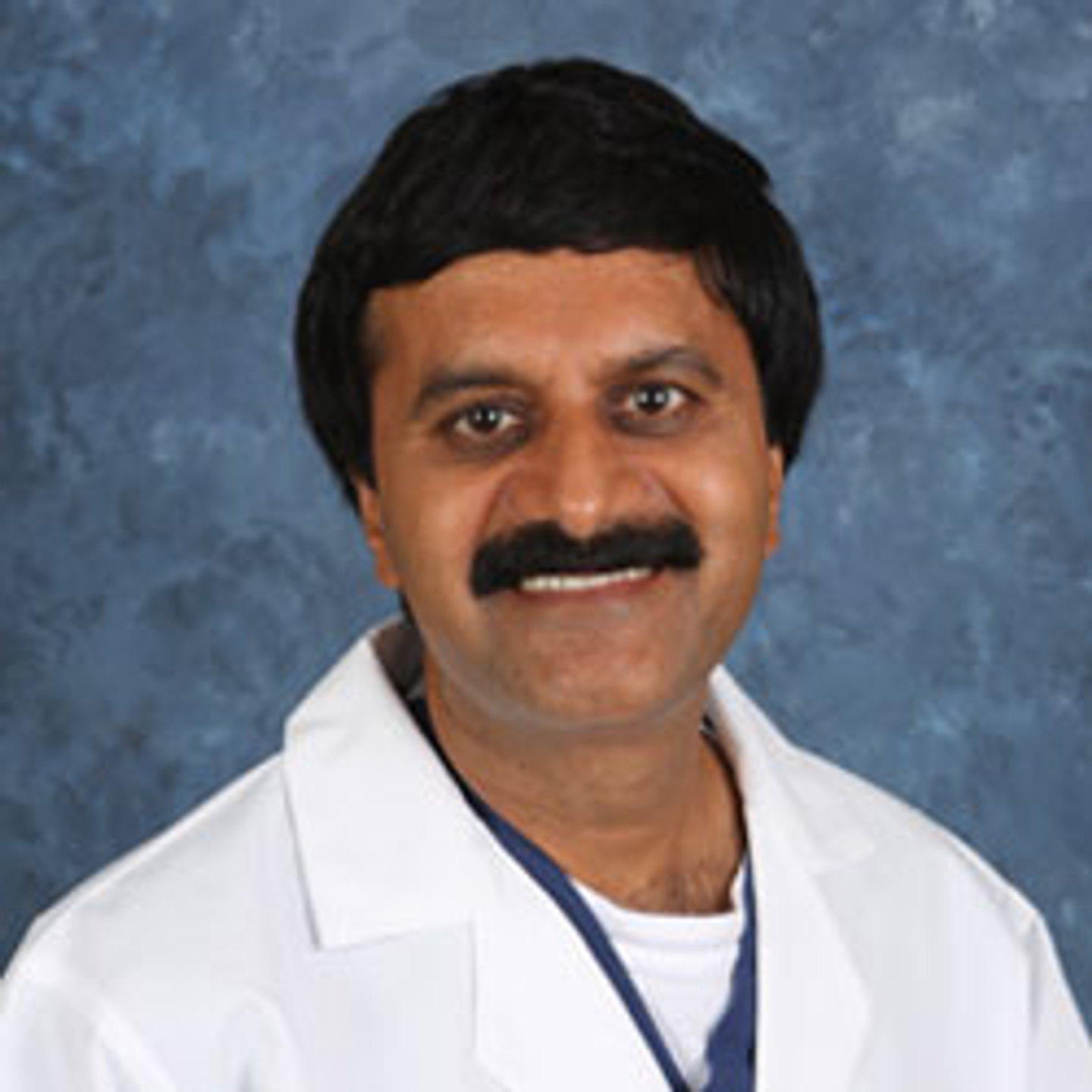 Curriculum overview
Clinic
Interventional Cardiology clinic is held in the Program Director's office attached to the hospital. Interventional fellows have continuity of care by taking care of patients both pre and post procedure. Fellows have the ability to meet and subsequently follow-up with patients in the structural heart valve clinic.
---
Didactics
At HCA Florida Bayonet Point Hospital, the teaching faculty have combined daily didactic sessions with the general cardiology program to teach the fellows the basics of general cardiology.
In addition to our morning lectures, the attendings working with fellows provide daily academic rounds. Other didactics delivered through the cardiology lecture series include Journal Club, cardiovascular quality meetings and monthly research meetings.
Morning lecture schedule is as follows:
Monday: EKG Interpretation Conference or hands-on echocardiography scanning
Tuesday: Multidisciplinary structural case discussion for TAVR and Mitraclip workup
Wednesday: Cardiac catheterization and echocardiography conference
Thursday: Fellow-prepared lectures spanning a broad range of cardiovascular topics
Friday: Board Review and Hemodynamics Lectures
Program details
Procedure observation and participation
Interventional fellows will have the opportunity to perform and participate in a variety of cardiovascular diagnostic and interventional procedures, including:
Percutaneous coronary intervention including: STEMI, rotational and orbital atherectomy, laser atherectomy, intravascular lithotripsy, fractional flow reserve, intravascular ultrasound, complex coronary interventions with mechanical circulatory support, chronic total occlusions
Mechanical circulatory support including: extracorporeal membrane oxygenation (ECMO), Impella, Impella RP, intraaortic balloon pump (IABP)
Peripheral vascular angiography and interventions including peripheral atherectomy with both laser atherectomy and orbital atherectomy and intravascular ultrasound
Catheter-directed thrombolysis for pulmonary embolisms and critical limb ischemia
Mechanical thrombectomy for both pulmonary embolisms and deep venous thrombosis
Carotid angiography and stenting
Transcatheter edge-to-edge repair and balloon mitral valvuloplasty
Transcatheter aortic valve replacement (TAVR)
Left atrial appendage closure
Temporary transvenous pacemakers
Endovascular treatment of abdominal aortic aneurysm (AAA) and thoracic endovascular aortic repairs (TEVAR)
Inferior vena cava filter placement and retrieval
Atrial septal defect and patent foramen ovale closure
Implantable loop recorder insertion
Mesenteric angiography and interventions
Permanent pacemaker placement including leadless permanent pacemaker placement
Endovascular extraction for infective endocarditis and thrombus removal
---
Salary & Benefits
Salary
Benefits
HCA Healthcare provides a comprehensive list of personal benefits. The most current plans and enrollment and renewal information may be found at HCA HR Answers. Benefits include, but are not limited to:
Medical, dental and vision
Short-term disability
Long-term disability
Life insurance
Flexible spending accounts
HCA 401(k)
Employee Assistance Program (EAP)
Employee stock purchase plan
Mission statement
The HCA Florida Bayonet Point Hospital Interventional Cardiology Fellowship Program's mission is to develop the next generation of physicians and physician leaders.
As a part of HCA Healthcare, we are driven by a single mission: Above all else, we are committed to the care and improvement of human life.
This program is designed to offer residents a rewarding, educational environment where residents are provided individualized learning opportunities by faculty and staff who support and sustain one another throughout quality care delivery. Our faculty are committed to ensuring the residents' clinical experience and educational needs are fulfilled while expanding residents' perspectives to be inclusive of cultures, values and ideals.