Contact us
For more information, please contact our program coordinator.
How to apply
ERAS: 1405100900
NRMP: 2192140C0
Welcome from our Program Director
Due to our unique location next to Virginia Tech, we have a large variety of patient populations to prepare residents for independent practice. As an HCA Healthcare facility, we connect you to the largest healthcare organization and sponsor of GME programs in the U.S., providing academics, research opportunities and community-based training.
Program overview
The Internal Medicine Residency Program was founded in 2008 as an American Osteopathic Association program, then we converted it to an ACGME-accredited program in 2017. Our program accepts up to seven residents per year.ere
Our program boasts a solid faculty team. Many of our core faculty members graduated from our program and have been teaching our residents for several years. Our core faculty is dedicated to teaching, mentoring and encouraging residents to become the best possible physicians they can be.
Each resident is assigned a faculty mentor upon entering the program. Mentors provide one on one support to their residents and serve as a guide throughout their residency.
Our residents have gone on to many fellowships including nephrology, cardiology, interventional cardiology, endocrinology, pulmonology critical care, geriatrics, palliative care, neuromuscular medicine and sports medicine.
All of our graduate medical education (GME) programs come together annually for a formal resident wellness retreat. This retreat is held off-campus and allows for team building and socialization between all residents. Additionally, we host wellness events in place of didactics three other times throughout the year, to have at least one wellness event quarterly. Beyond these GME-sponsored events, residents gather together informally on a regular basis and celebrate together as often as possible!
Curriculum and rotation schedule
Our expertly crafted programs are designed to provide resident and fellow physicians with all the experiences and training necessary for professional success.
Our Program Director and staff
Our team is comprised of skilled experts with deep experience and knowledge from which residents and fellows can benefit.
William S. Cox, DO
Program Director
Thank you for exploring our Internal Medicine Residency Program at LewisGale Hospital Montgomery located in beautiful Blacksburg, Virginia! Our program is well-established and has been training residents since 2008.
---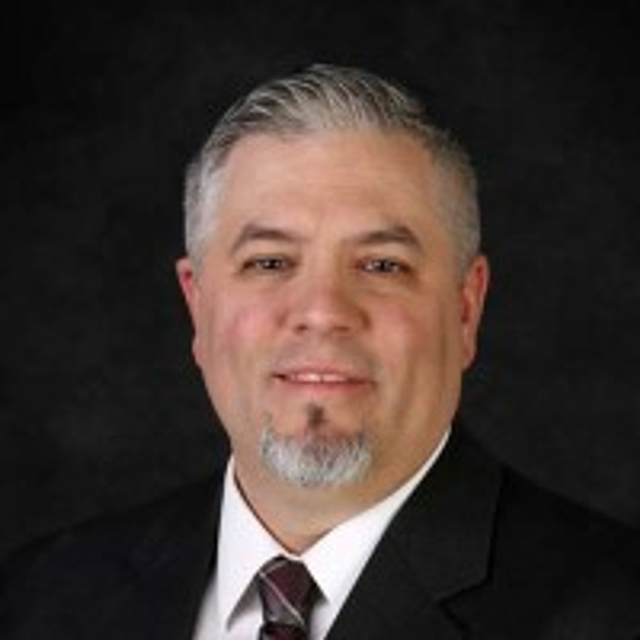 Program details
Conference schedule
Our curriculum offers residents a rigorous program including academics, lectures, research opportunities, teaching and clinical training.
Daily reports
Daily report meetings are held three times a week, Tuesday through Thursday, from 12:15pm to 1:00pm.
The discussion which follows will address important aspects of the history and physical examination, formulation of a complete differential diagnosis and management of the disease process for an individual patient.
In order to effectively discuss each case, the presenter should prepare to answer pertinent questions concerning the patient's workup, including lab values and test results.
Any available radiology studies, EKGs, or slides should be brought to the presentation when possible. The presenter should have detailed knowledge about the patient's diagnosis and management.
This is not intended to be a morbidity and mortality conference; however, the residents should prepare to defend their decisions and reasoning. Attendance at morning report meetings is required for all residents on site.
Internal Medicine Lecture Series
Blocked didactics are held Friday afternoons from 12:00p to 4:00pm.
Our Internal Medicine Lecture Series are mandatory conferences for all residents who are not on PTO or block nights.
Lecturers are a combination of faculty members, subject experts and peer residents who present topics from a scheduled curriculum designed to provide each resident with a broad knowledge base on internal medicine.
In addition, the lecture series covers topics such as preventive medicine, pain management, end-of-life care and substance abuse. The conferences are directed at providing information pertinent to the American Board of Internal Medicine certification examination.
Grand rounds
As part of didactics, the Salem Veterans Affairs (VA) Medical Center hosts internal medicine grand rounds from 12:00pm to 1:00pm on most Friday afternoons.
The purpose of these lectures is to further provide specialist lectures to the residents. The lectures are presented at the VA and are transmitted to our GME classroom at the hospital for those on services in Blacksburg.
Morbidity and mortality conferences
Morbidity and mortality conferences are held regularly as part of the Internal Medicine Lecture Series. Residents present cases with unexpected or unusual outcomes with the intent to avoid future adverse outcomes and improve the quality of patient care.
Journal Club
Journal Club is held every month as part of the regularly scheduled monthly lecture series. This is an established academic exercise in the residency training curriculum to obtain critical appraisal skills, update knowledge on current literature and enhance proficiency in clinical practice.
Board review sessions and materials
HCA Healthcare hosts monthly Internal Medicine Board Review sessions in conjunction with the New England Journal of Medicine Knowledge+ learning tool. These sessions are required for our residents to attend.
Third-year residents are provided a virtual board review course prior to graduation as well as the associated materials.
All residents are provided with access to the MKSAP database for board preparation as well as New England Journal of Medicine Knowledge+. PGY1 residents are provided with a question bank for Step 3 studying.
Additionally, as time allows, resident-led Board Review Sessions are conducted during the monthly lecture series and as part of the daily reports sessions
Yale Outpatient Medicine Curriculum
This review occurs at our continuity clinic under the supervision of the clinic faculty members. Yale curriculum is covered prior to each clinic session during the resident's assigned clinic weeks.
It is a resident-led review that follows a weekly schedule and includes discussions of cases and review of assigned literature.
Simulation Heading
Our residents participate in simulation training at two different simulation sites. One experience is held at our affiliate, the Salem VA Medical Center. Residents attend this simulation center once during their clinic weeks to learn POCUS and practice case scenarios.
In addition to the VA simulation experience, our residents have begun to attend simulation training in our newly added simulation lab at LewisGale Hospital Montgomery. Residents also attend this simulation experience during their clinic weeks to practice cases and procedures.
Salary
The following salaries are for the 2023-2024 academic year and may differ from future years' salaries.
PGY1: $59,627
PGY2: $61,395
PGY3: $63,204
Affiliations & Benefits of HCA Healthcare GME
HCA Healthcare is the leading GME provider in the nation, and we are proud to be a part of HCA Healthcare's Graduate Medical Education initiative as a legacy program. Being part of HCA Healthcare allows access to great career opportunities after graduation within HCA Healthcare's national network.
Residents also rotate at the Salem Veterans Affairs Medical Center (about 40 minutes away). This allows exposure to different patient populations and clinical experiences.
Our program has formed a consortium with the VCOM campus. Together we educate medical students and residents about the demands of being a physician.
Beyond GME: Our community's amenities
Located in the Blue Ridge Mountains of Appalachia in Southwest Virginia, our program boasts an amazing area to train in. Hiking, camping, tubing and other outdoor activities in the mountains offer amazing views and hours of entertainment.
If the great outdoors isn't for you, then Blacksburg offers all of the things you'd expect from a college town! Festivals, live music, breweries, delicious restaurants all have the same beautiful mountain backdrop. If bigger city life is more your style, Roanoke, Virginia, is about 45-minutes away.
Mission statement
The LewisGale Hospital Montgomery Internal Medicine Residency Program's mission is to develop the next generation of physicians and physician leaders.
As a part of HCA Healthcare, we are driven by a single mission: Above all else, we are committed to the care and improvement of human life.
This program is designed to offer residents a rewarding, educational environment where they are provided individualized learning opportunities by faculty and staff who support and sustain one another throughout quality care delivery. Our faculty is committed to ensuring the residents' clinical experience and educational needs are fulfilled while expanding their perspectives to be inclusive of cultures, values and ideals.
Frequently asked questions about our Internal Medicine Residency Program
Here, we answer some of the most common questions about our program.