Contact Us
For more information, please contact our program coordinator.
How to Apply
ERAS: 4004700259
NRMP: 2252400C0
Welcome from our Program Director
Welcome and thank you for your interest! At TriStar Centennial Medical Center, our growing psychiatry residency program has much to offer. In our program, our training combines strong academics with a clinical experience that includes primary, inpatient, outpatient, pediatric and geriatric care in a variety of practice settings. You'll benefit from our faculty's deep experience and mentoring which prepares you for a successful career.
Mission Statement
The TriStar Centennial Medical Center Psychiatry Residency Program's mission is to develop the next generation of physicians and physician leaders.
As a part of HCA Healthcare, we are driven by a single mission: Above all else, we are committed to the care and improvement of human life.
This program is designed to offer residents a rewarding, educational environment where residents are provided individualized learning opportunities by faculty and staff who support and sustain one another throughout quality care delivery. Our faculty are committed to ensuring the residents' clinical experience and educational needs are fulfilled while expanding their perspectives to be inclusive of cultures, values and ideals.
Program Overview
The Psychiatry Residency Training Program at TriStar Centennial Medical Center is a new, ACGME-accredited, four-year program designed to train well-rounded, clinically competent physicians. It helps them learn to be capable of balancing the demands of medical practice with healthy personal lifestyles.
Psychiatry is a varied field with opportunities to work in multiple types of treatment settings. Psychiatrists may work in a hospital with inpatients or do consultations. They may work in psychiatric hospitals, jails or prisons, substance use program, and outpatient facilities such as a private practice or community clinic. They may also find a career in psychiatric research.
Psychiatrists also work alongside physicians in other specialties, nurses, social workers, advanced practice nurses, physician assistants, psychologists and other therapists in order to serve the population's mental health needs.
Psychiatry encompasses more than you may have realized. Psychiatrists examine, diagnose and treat the mental and physical aspects of psychological conditions. Some conditions that psychiatrists may commonly see in patients include insomnia, anxiety, post-traumatic stress disorder (PTDSD), depression and bipolar disorder.
No matter how you envision your future career, mental health is an increasingly prominent touchstone of medicine, making the role of a psychiatrist all the more critical to helping those who need it.
Get to Know the Team
---
J. Scott Anderson, MD
Program Director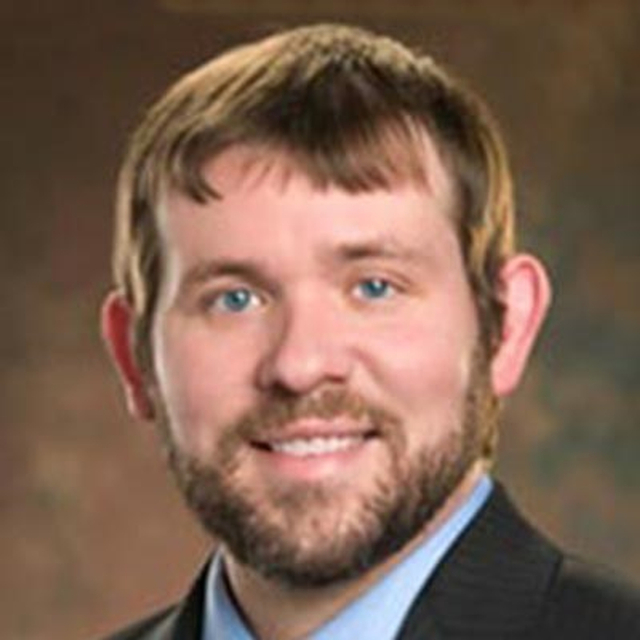 Curriculum and Rotation Schedule
Our expertly crafted programs are designed to provide resident physicians with all the experiences and training necessary for professional success.
Salary & Benefits
Salary
| Year | Salary |
| --- | --- |
| PGY-1 | $59,627 |
| PGY-2 | $61,395 |
| PGY-3 | $63,204 |
| PGY-4 | $65,388 |
Benefits
We offer a range of benefits for residents including:
HCA Healthcare 401(k)
Flexible spending accounts
Life insurance
Employee assistance program (EAP)
Employee stock purchase plan
Three weeks paid leave
On-call meal stipend
One-time orientation stipend for new residents
Use of electronic and mobile devices
Free on-site parking
Lab coats
Four weeks (20 days) annual paid-time-off (vacation, sick and any other time away from work)
Access to health, dental and vision insurance on day one of employment
One-time new resident orientation stipend ($1000)
Laptops and iPhones that you may keep upon program completion
Two embroidered lab coats per year
Structured research curriculum including but not limited to clinical research, journal club preparation, quality improvement projects, book chapters and review articles
Secure on-site parking
Board study materials provided: UWorld or Combank
HCA resources: digital library, APA Psychiatry Online with access to many high-impact textbooks and journals to include The American Journal of Psychiatry, Psychiatric Services, The Journal of Neuropsychiatry and Clinical Neurosciences, Focus, The American Journal of Psychotherapy, Psychiatric Research and Clinical Practice, Introductory Textbook of Psychiatry, Psychodynamic Therapy, Textbook of Neuropsychiatry and Clinical Neurosciences, Positive Psychiatry , Psychotherapeutic Treatments, Child and Adolescent Psychiatry, Prenatal Alcohol Exposure, Substance Use Disorder Treatment just to name a few as well as access to Podcasts and Patient Education.
Paid USLME step 3 reimbursement - must receive passing result
Paid society memberships
Employee assistance program (EAP)
Employee stock purchase plan
Conference schedule
The TriStar Centennial Medical Center Psychiatry Residency program provides residents with a robust didactic curriculum to develop compassionate, highly competent, patient-centric and ethical psychiatrists with expertise in the diagnosis and management of patients with various conditions.
We offer protected didactic time, allowing all psychiatry residents to be excused from clinical duties and focus on academic objectives.
Residents will be educated by personnel from various avenues of medical practice, such as specialty physicians, sub-specialists, pharmacists, case managers and other medical personnel.
FAQ