Contact us
For more information, please contact our program coordinator.
How to apply
ERAS: 1401100924
NRMP: 2232140C1
Welcome from our Program Director
Thank you for your interest in the Internal Medicine Residency Training Program at HCA Florida Aventura Hospital – a program that strives to train the next generation of highly skilled physicians who will be the future leaders of the medical field.
Program overview
The Internal Medicine Residency Training Program at HCA Florida Aventura Hospital is an accredited and rigorous three-year program designed to train the next generation of physicians and physician leaders.
Our interdisciplinary approach to learning fosters excellent opportunities for professional growth, committed mentorship and clinical research. Alongside dedicated attending physicians and enthusiastic colleagues, residents strive for excellence in their training and provide high-quality healthcare in patient-centered environments and community-oriented service.
Our Program Director and staff
Our team is comprised of skilled experts with deep experience and knowledge from which residents and fellows can benefit.
Bernardo Reyes, MD
Program Director
---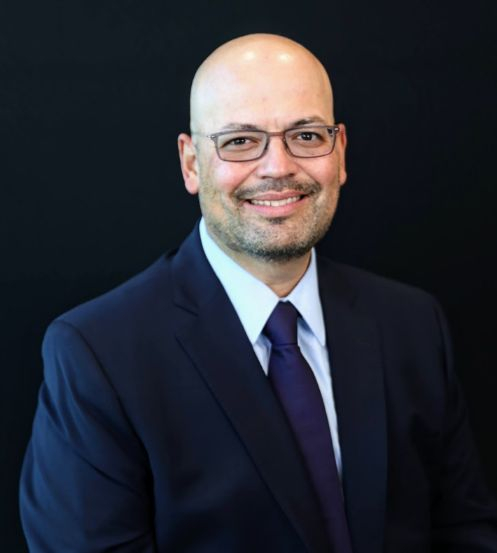 Conference schedule
Academic half days
Our HCA Aventura Internal Medicine residency program offers weekly academic-half days designed to provide a comprehensive review of high-yield topics seen on a daily basis in the clinical setting. These sessions are run and coordinated by residents with the support of faculty and are tailored to have a mix of didactics, interactive team-based-learning, morbidity and mortality, and journal club. This will be protected time for academics and free from clinical duties. Over the course of the year, residents will have gone through all of the pathology and pathophysiology that will be a point of focus on their American Board of Internal Medicine. Our goal is to provide our residents with the resources and knowledge to be successful in both their rotations and the board exams.
Medical trivia and use of an audience response software — takes place during noon conference, once a month.
---
Whiteboard
During out inpatient rotations, the PGY3 residents will be responsible for organizing and providing a teaching session to their team. These sessions will focus on high-yield medicine topics designed to enrich their inpatient educational experience
---
Journal Club
Journal Club is held within Academic half days. This is an established academic exercise in the residency training curriculum to obtain critical appraisal skills, update knowledge on current literature and enhance proficiency in clinical practice.
---
Board review
Board review sessions organized by HCA are held the third Thursday of every month. A high yield topic for American Board of Internal Medicine boards is discussed and followed by questions.
---
Required QI project
Each resident will have the opportunity to design and execute a quality improvement project focused on bolstering both their research background and the strength of their residency.
---
Annual workshops
Incoming Intern orientation
Incoming Intern bootcamp
Transition to Senior Year Bootcamp
Ethics in the Workplace
Professionalism and Communication
Resident Resilience: Alertness Management/Fatigue Mitigation
Residents as Teachers
Research Workshop Series
---
Simulation goals and objectives
HCA Florida Aventura Hospital is excited to announce the opening of our new and fully equipped simulation lab. All residents will have the opportunity to enrich their curriculum by becoming fully sim-trained by the end of their residency. Our sessions will be led my dedicated teaching faculty, and will include skills labs (i.e. procedure technique, suturing, sterilization), case-based scenarios (i.e. Code Blues, Rapid responses) and bedside procedures (i.e. intubations, thoracentesis, paracentesis, central venous line placement and lumbar punctures).
---
Point-Of-Care Ultrasound (POCUS)
In collaboration with the pulmonary and critical care service, the internal medicine residency is incorporating a longitudinal and comprehensive curriculum in the use of POCUS in different clinical environments. POCUS is an excellent tool that is pivotal in the diagnosis and management of multiple clinical pathologies in the inpatient and outpatient setting. The goal of this program will be to have every trainee POCUS-certified by the end of their residency.
---
Wellness
Wellness has a large emphasis and plays a central role in the culture of our program. We believe in a strong focus on mental and physical well-being to avoid burnout and allow the residents an opportunity to bond outside of clinical duties. We have a dedicated budget for events throughout the year coordinated by our wellness committee. Past events have included barbeques, games nights, action parks, beach outings, bowling, golfing, and more.
Research
Research is a major portion of our Internal Medicine residency training program. Our residents are active participants of regional, national, and international events that foster research and scholarly activities. Our faculty members work very closely with residents to encourage publications and research according to the residents' area of interest.
HCA Healthcare provides an extensive database of patient information which gives residents a plethora of opportunities for original data research. Our residents also have access to HCA funding specifically designated to promote research and scholarly activity, including conferences, article publications, original data research. Each resident will be required to complete a minimum of one research project per year.
Mission statement
The HCA Florida Aventura Hospital Internal Medicine Residency program's mission is to develop the next generation of physicians and physician leaders.
As a part of HCA Healthcare, we are driven by a single mission: Above all else, we are committed to the care and improvement of human life.