Contact Us
For more information, please contact our program coordinator.
How to Apply
ERAS: 1411114292
NRMP: 1981141F0
Mission Statement
The HCA Florida Largo Hospital Cardiovascular Disease Fellowship program's mission is to develop the next generation of physicians and physician leaders.
As a part of HCA Healthcare, we are driven by a single mission: Above all else, we are committed to the care and improvement of human life.
This program is designed to offer residents a rewarding, educational environment where residents are provided individualized learning opportunities by faculty and staff who support and sustain one another throughout quality care delivery. Our faculty are committed to ensuring the residents' clinical experience and educational needs are fulfilled while expanding residents' perspectives to be inclusive of cultures, values and ideals.
Program Overview
The Cardiovascular Disease Fellowship at HCA Florida Largo Hospital is designed to provide the trainee with high-quality instruction and experience in all aspects of general and selected specialty cardiovascular areas. The program is three years in duration.
Residents may be accepted into the program only after successfully completing three years of general Internal Medicine Residency training.
The Base Training Institution is HCA Florida Largo Hospital. Continuity outpatient clinic training is provided at the base teaching site as well as at affiliate sites (in the ambulatory care facilities of the attendings).
The program provides extensive participation in clinical cardiac patient care services across two medical campuses.
Fellows will be exposed to a variety of cardiac clinical settings including:
Diagnostic and interventional catheterization (including Percutaneous Coronary Intervention)
Electrophysiology
Pacemaker /ICF/atrial flutter and atrial fib ablations/arrhythmia management
Tilt table procedures
Cardiac stress testing
Coronary artery bypass and cardiac valve surgery
the MAZE procedure
Clinical learning opportunities will be available on two campuses including Cardiovascular Services at HCA Florida Largo Hospital which is certified as an Accredited Chest Pain Center by the Society of Chest Pain Centers and certified by the Joint Commission as a Primary Stroke Center.
Get to Know the Team
---
Jeffrey Steinhoff, MD
Program Director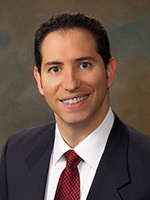 Salary & Benefits
Salary
| Year | Annual Salary | On-Call Meals | Total |
| --- | --- | --- | --- |
| PGY-1 | $57,242 | $950 | $58,192 |
| PGY-2 | $58,677 | $950 | $59,627 |
| PGY-3 | $60,445 | $950 | $61,395 |
| PGY-4 | $63,461 | $950 | $64,411 |
| PGY-5 | $66,643 | $950 | $67,593 |
| PGY-6 | $69,971 | $950 | $70,921 |
| PGY-7 | $73,466 | $950 | $74,416 |
Benefits
Health insurance available with a cost-share; an optional family plan can be purchased
Dental coverage provided with minimal charge
Basic life insurance provided at no cost; additional amounts may be purchased for residents or family
Professional liability insurance provided at no cost
Disability insurance
Special portable anticipated income disability insurance available at nominal cost
Vacation/educational leave:


20 days paid time offer, utilized for vacation and sick days
Additional educational days available, must be preapproved by the Program Director and be in accordance with GME policies and procedures
FAQ