Contact Us
For more information, please contact our program coordinator.
How to Apply
ERAS: 2201100078
NRMP: 1587220C1
Welcome from our Program Director
We are excited to welcome you to the University of Central Florida/HCA Florida Healthcare (Gainesville) Obstetrics and Gynecology Residency Program! Our program is located in beautiful Gainesville, Florida, at HCA Florida North Florida Hospital. The Obstetrics and Gynecology Residency Program's mission is to train well-rounded obstetric and gynecologic generalists. Our focus is to deliver care to the rural, geriatric, minority and underserved women in the region, with exposure to patient-centered care-delivery systems. The training of our residents places emphasis on academic excellence within the community setting.
Mission Statement
The HCA Florida North Florida Hospital Obstetrics and Gynecology Residency Program's mission is to develop the next generation of physicians and physician leaders.
As a part of HCA Healthcare, we are driven by a single mission: Above all else, we are committed to the care and improvement of human life.
This program is designed to offer residents a rewarding, educational environment where residents are provided individualized learning opportunities by faculty and staff who support and sustain one another throughout quality care delivery. Our faculty are committed to ensuring the residents' clinical experience and educational needs are fulfilled while expanding residents' perspectives to be inclusive of cultures, values and ideals.
Program Overview
Fully accredited by the Accreditation Council for Graduate Medical Education (ACGME)
Medical school affiliation: University of Central Florida School of Medicine
Program type: community-based
Resident positions: 16 total residents, four per year
We believe the future of medicine begins in our communities. Our goal is to produce outstanding physicians who will meet the growing healthcare needs of our local residents. Upon completion of our program, you will be fully prepared for the independent practice of obstetrics and gynecology. Furthermore, you will be fully prepared for advanced training in any of the subspecialties should you so desire and be fully equipped with the skills and knowledge to become a leader in our field.
Resident training affords close interaction among all residents and faculty and provides more opportunities for individual instruction. This will allow us to have just the right balance between freedom of action by the residents and supervision by the faculty while maintaining an emphasis on quality patient care.
In addition to general obstetrics and gynecology, our program includes rotations through all of the subspecialties, including maternal-fetal medicine (high-risk pregnancy), gynecologic oncology, reproductive endocrinology and infertility, family planning, and female pelvic medicine and reconstructive surgery. Our full-service obstetrics/gynecology clinic will provide a wide range of experience and pathology.
We are committed to innovative methods of teaching obstetrics and gynecology to enhance the educational experience and to facilitate each resident's learning style. We are firmly committed to helping you achieve your full professional and personal potential within an atmosphere of support and mutual respect.
Program Details
Get to Know the Team
---
Donna Boucher, MD
Program Director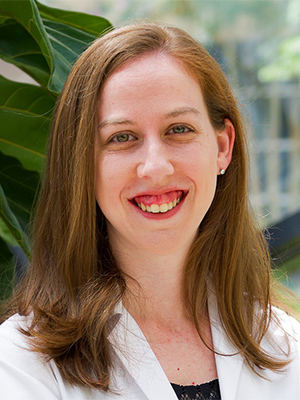 Curriculum and Rotation Schedule
Our expertly crafted programs are designed to provide resident physicians with all the experiences and training necessary for professional success.
Salary & Benefits
Salary
Residents in ACGME accredited programs sponsored by the Consortium have many of the same benefits as regular UCF employees. However, there are differences in the retirement plans and the leave policy for residents.
| Year | Salary |
| --- | --- |
| PGY-1 | $59,627 |
| PGY-2 | $61,395 |
| PGY-3 | $63,204 |
| PGY-4 | $65,388 |
Benefits
Leave
15 days paid vacation per year for PGY1 residents
20 days paid vacation per year for PGY2 and PGY3 residents
Denial of a specific request for vacation is a leadership decision on the part of the officers of the program and is not considered a grievance
10 days paid sick time per year (rollover days may be available from the previous year)
Up to 5 days continuing education (PGY2 and higher for conference attendance, fellowship interviews, board review, etc.)
Step 3: PGY1 residents receive two days off for the exam plus one travel day if required
Residents will be provided a minimum of six weeks of approved medical, parental, and caregiver leave(s) of absence for qualifying reasons that are consistent with applicable laws at least once and at any time during an ACGME-accredited program, starting the day the resident/fellow is required to report.
ABOG requires 48 months of training. Paid leave (vacation only) cannot be accumulated or carried over from contract year to contract year. It is at the discretion of the program director to require verification from a clinical provider.
Insurance
The human resources website for UCF provides many details on the types of insurance provided to residents including:
Medical insurance
Disability insurance
Life insurance
Dental insurance
Other supplemental policies
Malpractice coverage
Residents are provided with Professional Liability Coverage for $200,000/$1,000,000.
Technology devices
Residents will be issued an iPhone and laptop. Items will be returned at the conclusion of the residency.
Licensing with the Drug Enforcement Agency (DEA)
The cost for training licenses in the state of Florida will be paid by the program. Residents receive a "fee exempt" DEA certificate during their training, which can only be used at training sites.
Life support training
Costs incurred for obtaining required life support training (basic life support and advanced life support), including any required renewals are covered by the program.
FAQ