Contact Us
For more information, please contact our program coordinator.
How to Apply
ERAS: 4001100314
NRMP: 1587400C0
Welcome from our Program Director
We are happy that you are considering UCF/HCA Healthcare Graduate Medicine Education (GME) Consortium (Gainesville) Psychiatry Residency Program for your training! We are dedicated to training psychiatrists who will be able to provide quality healthcare to all patients.
Mission Statement
The HCA Florida North Florida Hospital Psychiatry Residency Program's mission is to develop the next generation of physicians and physician leaders.
As a part of HCA Healthcare, we are driven by a single mission: Above all else, we are committed to the care and improvement of human life.
This program is designed to offer residents a rewarding, educational environment where residents are provided individualized learning opportunities by faculty and staff who support and sustain one another throughout quality care delivery. Our faculty are committed to ensuring the residents' clinical experience and educational needs are fulfilled while expanding residents' perspectives to be inclusive of cultures, values, and ideals.
Program Overview
Fully accredited by the Accreditation Council for Graduate Medical Education (ACGME)
Medical school affiliation: University of Central Florida (UCF) School of Medicine
Program type: community-based
Resident positions: total residents 32, eight accepted per year
Curriculum/rotation: general psychiatry
The goal of our Psychiatry Residency Program is to prepare future physicians with the knowledge, skills and attitude needed to provide exceptional patient care in psychiatry.
Our four-year educational program is geared toward preparation for a career in general psychiatry with board certification. Residents will train in a variety of patient settings to provide optimal training experiences.
Resident rotations are divided into one-month blocks to allow for diversity in training sites and faculty members.
Program Details
Get to Know the Team
---
Almari Ginory, DO
Program Director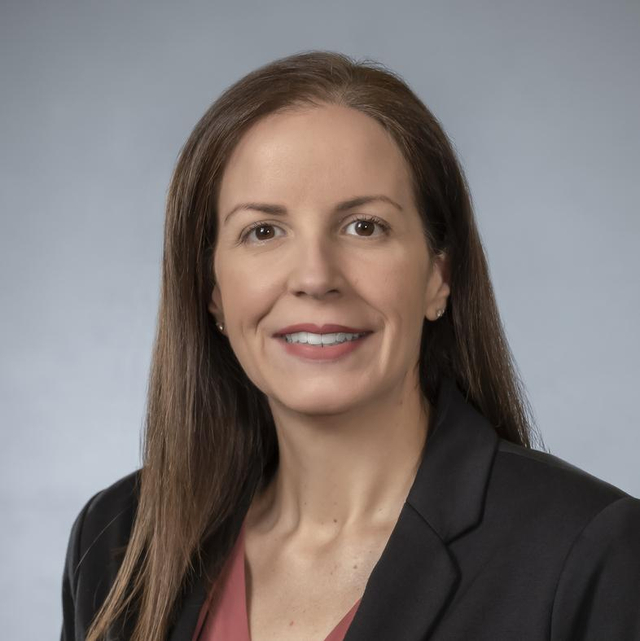 Curriculum and Rotation Schedule
Our expertly crafted programs are designed to provide resident physicians with all the experiences and training necessary for professional success.
Salary & Benefits
Salary
| Year | Salary |
| --- | --- |
| PGY-1 | $59,627 |
| PGY-2 | $61,395 |
| PGY-3 | $63,204 |
| PGY-4 | $65,388 |
Benefits
Leave
15 days paid vacation per year for PGY1 residents
20 days paid vacation per year for PGY2 levels and up.
10 days paid sick time per year
Up to 5 days continuing education (PGY2, PGY3, PGY4, for conference attendance, fellowship interviews, board review, etc.)
Step 3: PGY1 residents receive two days off for the exam plus one travel day if required
Up to three months may be taken for personal/family emergencies (FMLA). Salaries/benefits are stopped during this time and you may be required to make up this time at the end of your residency.
It is strongly encouraged that residents review the board eligibility requirements for their own specialty. Paid leave (e.g., vacation, sick) cannot be accumulated or carried over from contract year to contract year. It is at the discretion of the program director to require verification from a clinical provider.
Insurance
The human resources website for UCF provides many details of the types of insurance provided to residents.
Medical insurance
Disability insurance
Life insurance
Dental insurance
Other supplemental policies
Malpractice coverage
Residents are provided with professional liability coverage for $200,000/$1,000,000.
Technology devices
Residents will be issued an iPhone and laptop. Items will be returned at the conclusion of the residency.
Licensing/DEA
The cost for training licenses in the state of Florida will be paid by the program. Residents receive a "fee exempt" DEA certificate during their training, which can only be used at training sites.
Life support training
Costs incurred for obtaining required life support training (basic life support, advanced trauma life support), including any required renewals are covered by the program.
Lecture series schedule
PGY1
Introduction to interviewing
Introduction to the DSM 5
Psychopharmacology
Legal and ethical principle in psychiatry
Quality improvement and patient safety
Introduction to research
Introduction to psychotherapy
Neuromodulation
PGY2
Psychopharmacology
Legal and ethical principle in psychiatry
Quality improvement and patient safety
Neuromodulation
Child and adolescent psychiatry
Forensic psychiatry
Psychosomatic psychiatry
Emergency psychiatry
Addiction psychiatry
Geriatric psychiatry
Research
PGY3
Advanced psychopharmacology
Child and adolescent psychiatry
Legal and ethical principles
Practice and principles of outpatient psychiatry
Interpersonal psychotherapy
Psychodynamic psychotherapy
Neuromodulation
PGY4
Advanced research topics
Psychiatric practice and principles
Board review
Cultural psychiatry
Epidemiology
Reproductive psychiatry
FAQ