Contact us
For more information, please contact our program coordinator.
How to apply
ERAS: 9991100231
NRMP: 1662999P0
Welcome from our Program Director
Thank you for your interest in our Transitional Year Residency Program!
Program overview
The Transitional Year Residency Program is a one-year, fully accredited training program that provides a clinical base year essential for further training in advanced specialty residency programs. Our program is approved by the Accreditation Council for Graduate Medical Education (ACGME) for 10 residency positions and received Continued Accreditation in August 2019.
The Transitional Year Residency Program is jointly affiliated with the departments of internal medicine and family medicine at HCA Florida Oak Hill Hospital. Anesthesiology applicants are encouraged to apply for the Transitional Year Program.
Although our Anesthesiology program is not a categorical program (a four-year program), we are promoting a combined Transitional Year (one year program)/Anesthesiology (three-year program) track. Residents who choose to train within our program seek to develop clinical knowledge and skills in a variety of disciplines before entering their chosen categorical or advanced program.
Others may use the transitional year as a broad-based clinical year to help decide the field of medicine they would like to pursue.
Our goal: Teaching tomorrow's physicians today, in the art and science of medicine.
Designed to provide a quality educational experience, our residents continue their residency training with a solid foundation of knowledge in the evaluation and treatment of hospitalized patients, as well as in the ambulatory setting. Residents will be instructed on fundamental clinical skills and diagnosing and managing a broad range of clinical cases through direct patient care.
Some highlights of our program include a balanced clinical curriculum tailored to the individual resident that combines internal medicine, family medicine and flexible elective time. Our program also offers a unique executive and administrative leadership rotation that exposes our residents to the organizational branch of healthcare.
Upon completion of our program, residents are well-versed in a variety of areas and prepared for their prospective specialty training.
Learn more about our programs!
Check out our facilities, faculty and more using our online program guides.
Curriculum and rotation schedule
Our expertly crafted programs are designed to provide resident and fellow physicians with all the experiences and training necessary for professional success.
Our program director and staff
Our team is comprised of skilled experts with deep experience and knowledge from which residents and fellows can benefit.
Islaam Elnagar, MD - Program Director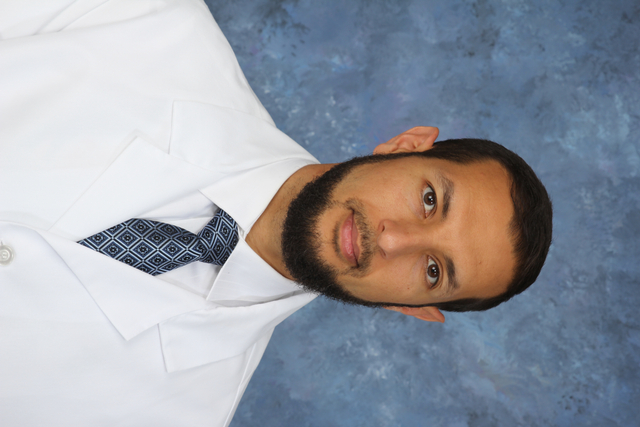 Program Details
In addition to our curriculum our program is dedicated to organizing wellness activities throughout the year, in order to help our residents achieve work-life balance. Despite the stressors of physician training, we believe that resident wellness is vital to the overall production and success of our residents.
Some events have included a social hour at Top Golf in Tampa, Florida, as well as a deep-sea fishing charter! Residents are encouraged to coordinate social events amongst each other when schedules allow and maintain healthy lifestyles outside of the program.
Brooksville, Florida is the perfect location for individuals who enjoy the outdoors. It is conveniently located near a plethora of nature trails and parks. With quick access to Tampa, Florida, residents enjoy boating and fishing, swimming, camping, hiking and some of the most beautiful beaches in the country, and with Orlando being conveniently located, residents enjoy weekend getaways to Walt Disney World and Universal Studios.
Whether your interest is kayaking at Weeki Wachee Springs Park, cruising to Key West or tubing along Rainbow Springs River, the fun should never have to end!
Salary
Salary: $54,267
On-Call Meals: $950
Total: $55,217
Mission statement
The HCA Florida Oak Hill Hospital Transitional Year Residency program's mission is to develop the next generation of physicians and physician leaders.
As a part of HCA Healthcare, we are driven by a single mission: Above all else, we are committed to the care and improvement of human life.
This program is designed to offer residents a rewarding, educational environment where residents are provided individualized learning opportunities by faculty and staff who support and sustain one another throughout quality care delivery. Our faculty are committed to ensuring the residents' clinical experience and educational needs are fulfilled while expanding residents' perspectives to be inclusive of cultures, values and ideals.