Contact Us
For more information, please contact our program coordinator.
How to Apply
ACGME: 1101100194
ERAS: 1101100194
NRMP: 1587110C0
Welcome from our Program Director
Welcome to the UCF/HCA Healthcare GME Consortium Emergency Medicine Residency of Greater Orlando!
Our goal is to combine excellence in clinical skills with the humanity of the compassionate physician to produce outstanding patient-centered care. Our Emergency Medicine Residency Program is a three-year allopathic medicine program. ACGME has approved our program for a total of 21 residents.
Mission Statement
The HCA Florida Osceola Hospital Emergency Medicine Residency program's mission is to develop the next generation of physicians and physician leaders.
As a part of HCA Healthcare, we are driven by a single mission: Above all else, we are committed to the care and improvement of human life.
This program is designed to offer residents a rewarding, educational environment where residents are provided individualized learning opportunities by faculty and staff who support and sustain one another throughout quality care delivery. Our faculty are committed to ensuring the resident's clinical experience and educational needs are fulfilled while expanding residents' perspectives to be inclusive of cultures, values and ideals.
Program Overview
We consider our program to be an academic/community hybrid model consisting of a well-respected hospital and outstanding medical school that will provide you with an excellent education in emergency medicine (EM). It's an education that will prepare you for the changing face of EM and the ability to practice in any environment. Our residency values modern adult learning techniques such as flipped classroom approaches, small group learning and frequent simulation workshops. With smaller class sizes, residents are closely mentored to help them achieve their goals and dreams. Wellness is paramount in our residency program which is represented in our didactics, retreats, and shift schedules. The UCF/HCA Healthcare GME Consortium sponsors our program at HCA Florida Osceola Hospital where you will be exposed to a high acuity patient population in an unopposed educational atmosphere. HCA Florida Osceola Hospital's emergency department is busy and diverse and the UCF College of Medicine is a forward-thinking, innovative medical school. We are proud to contribute to its pioneering spirit, and we invite you to consider training in our program.
Curriculum
Our expertly crafted programs are designed to provide resident and fellow physicians with all the experiences and training necessary for professional success.
Our Program Director and staff
Our team is comprised of skilled experts with deep experience and knowledge from which residents and fellows can benefit.
---
David Lebowitz, MD
Program Director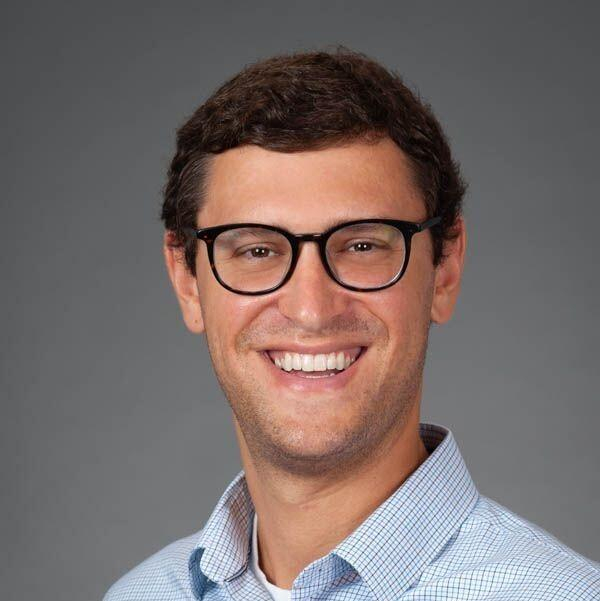 Program details
Conference schedule
The didactic curriculum follows an 18-month repeating schedule.
There are some lecture-driven sessions, but the majority of didactic sessions are small group discussions and interactive learning sessions, including several simulation sessions in our UCF Simulation Center and an annual cadaver procedure session.
We are committed to providing an interactive and stimulating didactic experience. Modalities usually include problem-based, evidence-based, and computer-based learning.
Salary
2023-2024 salaries:
PGY-1: $59,627
PGY-2: $61,395
PGY-3: $63,204
Benefits
Vacation leave: PGY1 residents will accrue vacation leave at the rate of 3 weeks per academic year. PGY2 & 3 residents will accrue vacation leave at the rate of 4 weeks per academic year.
Insurance:
Low-cost medical and dental coverage for both resident and family
A disability policy will be provided along with the option to purchase additional coverage.
Residents are automatically enrolled in a life insurance policy that offers a basic life benefit of $25,000.
Professional Liability Insurance is provided.
Retirement: 401(a) FICA Alternative Plan