Contact Us
For more information about our program, please contact Jamila Kinebrew at (682) 509-3041
---
How to apply
ERAS: 1104800223
NRMP: 2244110C0
Mission statement
The Medical City Arlington Emergency Medicine Residency Program's mission is to develop the next generation of physicians and physician leaders. As a part of HCA Healthcare, we are driven by a single mission: Above all else, we are committed to the care and improvement of human life.
This program is designed to offer residents a rewarding, educational environment where residents are provided individualized learning opportunities by faculty and staff who support and sustain one another throughout quality care delivery. Our faculty are committed to ensuring the residents' clinical experience and educational needs are fulfilled while expanding residents' perspectives to be inclusive of cultures, values, and ideals.
Program Overview
The new three-year Emergency Medicine Residency Program at Medical City Arlington is an engaging and dynamic evidence-based program designed to provide the trainee with high-quality instruction and experience in emergency medicine. Our goal is to teach well-rounded physicians to provide outstanding emergency medical care in an efficient and compassionate manner and prepare them for lifelong careers in emergency medicine.
We believe the best way to learn medicine is one patient at a time, treating the whole patient, not the symptom.
The program is under the HCA Medical City Healthcare UNT-TCU Graduate Medical Education Consortium which is affiliated with the University of North Texas Health Science Center Texas College of Osteopathic Medicine and UNTHSC-TCU School of Medicine.
Residents experience an increasing degree of patient care responsibilities in a high volume, demographically diverse emergency department in several of our medical centers under the consortium. We have a very close relationship with our other GME programs, and our experienced faculty model the highest standards of patient care and provide hands-on instruction and clinical experiences in all areas of emergency medicine. They are eager to share their knowledge and experience with you.
This residency also offers a unique opportunity to broaden individual interests through exposure to a variety of emergency medicine-related activities, including field operations, international medicine, EM administration, EM ultrasound, pediatric EM, and various research opportunities.
Get to Know the Team
David Saloum, MD Program Director
---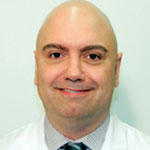 Program details
Medical City Arlington is a Level II Trauma Center designated by the Texas Department of State Health Services, making it the first and only hospital in Arlington to achieve this distinguished classification.
There are 56 beds in the emergency department and 24 beds in the neuroscience ICU for head or spine injuries. The hospital is equipped to treat traumatic injuries, pediatric emergencies, neurological conditions, as well as less complex diagnoses.
The hospital is also a Primary Stroke Center and Accredited Chest Pain Center. The emergency department volume is high with over 96,000 patients seen in 2019.
Residents will also have the opportunity to train at Medical City North Hills and Medical City Denton with both emergency department volumes are over 40,000 patients each in 2019r. Medical City Children's will provide the pediatric emergency department and ICU experience with over 90,000 emergency department patients.
Conference schedule
Our formal didactic curriculum continues throughout the three-year residency and includes:
exceptional grand rounds series
weekly ambulatory conference
grand rounds
board review conference with an extensive collection of practice questions
evidence-based journal club
other related conferences
Intubation and ultrasound, as well as other procedural skills, will be taught during workshops conducted throughout the academic year at our new simulation center.
Our faculty members' teaching approaches help residents grow professionally and personally into fine physicians. They are eager to share their knowledge and experience with you.
Salary
| Year | Salary | On-Call Meals | Total |
| --- | --- | --- | --- |
| PGY1 | $58,677 | $950 | $59,627 |
| PGY2 | $60,445 | $950 | $61,395 |
| PGY3 | $62,254 | $950 | $63,204 |
| PGY4 | $64,438 | $950 | $65,388 |
| PGY5 | $67,330 | $950 | $68,280 |
| PGY6 | $70,366 | $950 | $71,316 |
| PGY7 | $73,882 | $950 | $74,832 |
Benefits
Residents in ACGME accredited programs have many of the same benefits as regular HCA employees. However, there are differences in the retirement plans and the leave policy for residents.
Medical City Arlington provides a comprehensive list of personal benefits including but not limited to:
401k plan
Basic health insurance
Professional liability insurance
Options for dependent health, dental and life insurance
(2) personalized lab coats are provided at the beginning of each contract year
Annual meal stipend
Work phone and laptop at the beginning of your training
Up to 20 business days (Monday-Friday) of holiday, vacation, professional, sick, or other leave is provided as paid time off
Dedicated education and research center
8,500 square feet includes computer lab, house staff library, and stocked dining area
On-site call room with stocked kitchen, separate male and female sleep rooms by program, private individual showers, 2 computer stations
Day care and flexible spending account
Complimentary parking
ACLS, BLS and PALS renewal
UWorld provided to all PGY-1 residents
Frequently asked questions
Q. Does your program provide study materials and Q banks?
A. An extensive list of textbooks and articles are available through the on line library. All or esidents are given subscriptions to Rosh Review and Peer. Interns to U World.
Q. Why should I choose Medical City Arlington to train?
A. There are several great emergency medicine training programs in the Dallas Fort Worth Arlington metroplex and many more across the country, but relatively few that can provide an environment that allows the resident to be the highest priority learner at ALL times. Unless on a resident teaching shift (allowing residents the opportunity to teach and take on supervisory roles is an ACGME requirement), our schedules are designed to allow the resident on shift to be able to see EVERY critically ill/injured and interesting patient that they can handle. And because attending physicians are assigned one to one with residents, you can be comfortable that there will be the necessary supervision available. There is no built in service time assignments in fast tracks, observation units and low acuity pods and there is no time waiting in line behind your co residents for good cases (EM residents or other services).