Contact Us
For more information about our program, please contact Shaniquwa Patrick, Program Coordinator.
How to Apply
ERAS: 9994800005
NRMP: 2244999P0
Mission Statement
The Medical City Plano Transitional Year Program's mission is to develop the next generation of physicians and physician leaders. As a part of HCA Healthcare, we are driven by a single mission: Above all else, we are committed to the care and improvement of human life.
The Transitional Residency Program at HCA Medical City Healthcare UNT-TCU GME (Plano) is ACGME accredited and accepts twelve residents each year. The program is based at Medical City Plano, a 603-bed acute care facility. Medical City Plano is a designated Level I Trauma Center. This is a 12-month program designed to provide the resident with a broad internship prior to entering specialties such as Radiology, Anesthesia, Dermatology, Physical Medicine/Rehabilitation and Radiation/Oncology.
This program is designed to offer residents a rewarding, educational environment where residents are provided individualized learning opportunities by faculty and staff who support and sustain one another throughout quality care delivery. Our faculty are committed to ensuring the residents' clinical experience and educational needs are fulfilled while expanding residents' perspectives to be inclusive of cultures, values, and ideals.
Program Overview
The new one-year Transitional Year Residency Program at Medical City Plano is an engaging and dynamic evidence-based program designed to provide the trainee with high-quality instruction and experience in preparation for their advanced residency program. Our goal is to teach well-rounded physicians to provide outstanding medical care in an efficient and compassionate manner and prepare them for lifelong careers in the specialty of their choice.
We believe the best way to learn medicine is one patient at a time, treating the whole patient, not the symptom.
The program is under the HCA Medical City Healthcare UNT-TCU Graduate Medical Education Consortium which is affiliated with the University of North Texas Health Science Center Texas College of Osteopathic Medicine and UNTHSC-TCU School of Medicine.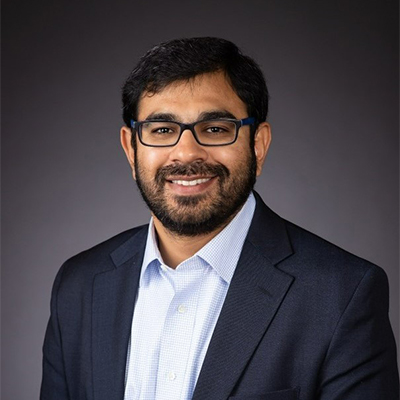 Muhammad T Siddique, MD
Program Director
Salary & Benefits Information
Salary
| AY 23-24 | Annual Salary | On-Call Meals | Total |
| --- | --- | --- | --- |
| PGY1 | $58,677 | $950 | $59,627 |
| PGY2 | $60,445 | $950 | $61,395 |
| PGY3 | $62,254 | $950 | $63,204 |
| PGY4 | $64,438 | $950 | $65,388 |
| PGY5 | $67,330 | $950 | $68,280 |
| PGY6 | $70,366 | $950 | $71,316 |
| PGY7 | $73,882 | $950 | $74,832 |
These amounts are subject to taxation.
Benefits
401k plan
Basic health insurance
Professional liability insurance
Options for dependent health, dental and life insurance
(2) personalized lab coats are provided at the beginning of each contract year
Annual meal stipend
Work phone and laptop at the beginning of your training
Step 3 study materials, COMBANK or UWorld for all PGY-1's
Step 3 Exam Reimbursement
Up to 20 business days (Monday-Friday) of holiday, vacation, professional, sick, or other leave is provided as paid time off (PTO)
Dedicated education and research center
On-site call room with stocked kitchen, separate male and female sleep rooms by program, private individual showers, 2 computer stations 2 computers in each all supplies
Day-care and flexible spending accounts
Complimentary parking
ACLS, and BLS renewal
Orientation Stipend $1,000 (amount is subject to taxation.)
Rotation Schedule
Rotations Include:
3 months General Surgery
3 months Internal Medicine
1 month Emergency Medicine
1 month Ambulatory Medicine
1 month Radiology
1 month Anesthesia
2 months Electives
Elective Rotation
Residents choose two electives. Each elective is one month in length. Electives could be in an area offering fundamental clinical skills or in subspecialty areas.