Contact Us
For more information about our program, please contact Becky Sterling, program coordinator, at (843) 692-1118.
---
How to apply
ACGME: 1404500406
NRMP: 1761140C0
Mission Statement
The Grand Stand Medical Center Internal Medicine Residency Program's mission is to develop the next generation of physicians and physician leaders. As a part of HCA Healthcare, we are driven by a single mission: Above all else, we are committed to the care and improvement of human life.
This program is designed to offer residents a rewarding, educational environment where residents are provided individualized learning opportunities by faculty and staff who support and sustain one another throughout quality care delivery. Our faculty are committed to ensuring the residents' clinical experience and educational needs are fulfilled while expanding residents' perspectives to be inclusive of cultures, values, and ideals.
Program Overview
The Internal Medicine Residency Program at Grand Strand Medical Center is a three-year, ACGME accredited program with a total of 39 residents.
Grand Strand Health is a rapidly growing health system based in Myrtle Beach, South Carolina. The health system is comprised of one acute care hospital (Grand Strand Medical Center), three freestanding ER facilities (South Strand Medical Center, Carolina Forest and North Strand ER), outpatient medical services, a wound care center and a Behavioral Health Center.
Grand Strand Medical Center is home to the busiest trauma center in the state of South Carolina, as well as, award-winning programs in cardiovascular disease, stroke care, gastrointestinal care, critical care, general surgery and orthopedic care.
Our educational model is built around interactive small group teaching sessions and one-on-one interaction with faculty who are passionate about delivering high-quality, patient-centered, cost-conscious, evidence-based care.
We work to integrate our residents into our medical culture by encouraging involvement in hospital committees, quality improvement projects, scholarly research activities and scholarly presentations.
We strive to create a family-friendly work environment, with a specific emphasis on resident wellness and a growth mindset.
In short, Myrtle Beach is a great place to live and train, and we hope you will join us at the beach.
Get to Know the Team
Victor E. Collier, MD, FACP, FHM, Program Director
---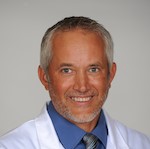 Curriculum & Rotation Schedule
Our expertly crafted programs are designed to provide resident physicians with all the experiences and training necessary for professional success.
Salary Information
Salary
| Year | Salary |
| --- | --- |
| PGY-1 | $58,677 |
| PGY-2 | $60,445 |
| PGY-3 | $62,254 |
Conference Schedule
Our conference series includes academic half-day, Monday noon conference, board review, intern lecture series, case conference, ultrasound and simulation.
| Day | Time | Title |
| --- | --- | --- |
| Monday | Noon – 1:00pm | Rotating series of Journal Club, MMI, Business of Medicine, PD Meeting, Inquiring Minds and Intern Core |
| Tuesday | 12:00pm – 12:30pm | Intern Lecture series |
| Tuesday | 12:30pm – 1:00pm | PD Case Conference |
| Wednesday | 2:00pm – 5:00pm | Academic Half-Day/Board Review |
| Thursday | 12:30pm – 1:00pm | Case Conference |
| Friday | 12:30pm – 1:00pm | Case Conference |
| 3rd Friday of the month | Noon – 1:00pm | Grand Rounds |
Monday conference
Conferences consist of five rotating topics.
Business of Medicine: Covers practical and relevant skills for residency and beyond including topics such as financial planning, preparing a CV, job interview skills and overview of health care policy.
Morbidity and Mortality Improvement: PGY1 presents a case. PGY2 analyzes case and constructs a fishbone diagram looking at processes relating to a given outcome. PGY2 and PGY1 residents work together to create and implement an improvement plan. The goal is to have a QI project come out of each MMI.
Journal Club: PGY2 and PGY3 residents present one article each session (2 articles each session). Focus on understanding study types and basic statistics. Goal is to present new literature and landmark articles.
IM Business Meeting: Program Director-led conference reviewing programmatic changes and hospital updates.
Inquiring Minds Want to Know: PGY2 led conference. Each resident spends 30 minutes presenting an evidence-based answer to an outpatient and an inpatient clinical question.
Case Conference
Case conference is run by the program leadership (Tuesday) and faculty (Thursday, Friday).
This thirty-minute conference highlights cases encountered on the wards and brief updates related to new literature or guidelines.
The goal of case conference is to develop a problem list into a differential diagnosis and ultimately a unifying diagnosis. Focus is on evidence-based history, exam, diagnostic testing, treatment and most importantly clinical reasoning.
Senior residents develop an illness script for each case conference.
Academic Half-Day
Academic half day occurs every Wednesday from 2:00 - 5:00 pm.
The conference series is a repeating 18-month curriculum based on the ABIM board blueprint.
Components of academic half-day include case-based lectures, visual diagnosis (EKG, CXR, Peripheral Smear, Rash), high value-care, board review and jeopardy.
Intern Lecture Series
This conference series is open for all residents but focuses on intern-level topics. The goal of this series is to develop a framework for approaching common topics in internal medicine.
This high yield conference includes such topics as COPD exacerbations, C. diff colitis, inpatient fever, and altered mental status.
Outpatient Didactics
Tuesday afternoon Clinic Half-Day lecture is a faculty-led, outpatient topic discussion/workshops, simulation training and hands on ultrasound training.
Frequently Asked Questions about our Internal Medicine Program