Contact Us
For more information, please contact our program coordinator.
How to Apply
ERAS: 1401100956
NRMP Categorical: 2195140C0
NRMP Preliminary: 2195140P0
Welcome from our Program Director
Welcome to the Internal Medicine Residency Program at HCA Florida Citrus Hospital.
The goal of our residency program is to prepare residents to excel in their chosen careers. This is achieved by providing a diverse clinical experience, comprehensive competency-based curriculum, knowledgeable and enthusiastic faculty and a supportive learning environment.
Mission Statement
The HCA Florida Citrus Hospital Internal Medicine Residency Program's mission is to develop the next generation of physicians and physician leaders.
As a part of HCA Healthcare, we are driven by a single mission: Above all else, we are committed to the care and improvement of human life.
This program is designed to offer residents a rewarding, educational environment where residents are provided individualized learning opportunities by faculty and staff who support and sustain one another throughout quality care delivery. Our faculty are committed to ensuring the residents' clinical experience and educational needs are fulfilled while expanding residents' perspectives to be inclusive of cultures, values and ideals.
Program Overview
The Internal Medicine Residency Program at HCA Florida Citrus Hospital is an accredited and rigorous three-year program designed to train the next generation of physicians and physician leaders.
Our interdisciplinary approach to learning fosters excellent opportunities for professional growth, committed mentorship and clinical research. Alongside dedicated attending physicians and enthusiastic colleagues, residents strive for excellence in their training and provide high-quality healthcare in patient-centered environments and community-oriented service.
Get to Know the Team
---
Jeff Jordan, MD
Program Director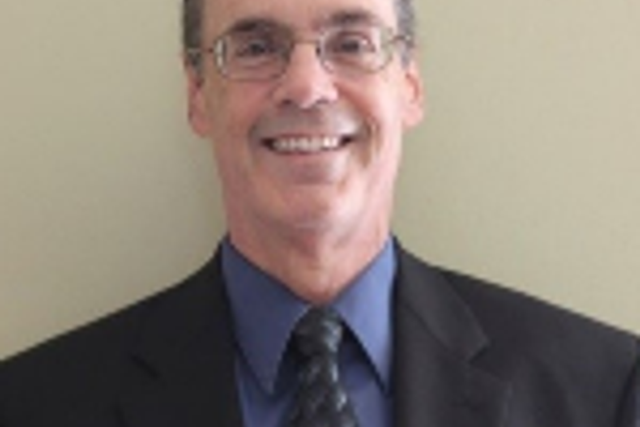 Curriculum and Rotation Schedule
Our expertly crafted programs are designed to provide resident and fellow physicians with all the experiences and training necessary for professional success.
Salary & Benefits
Salary
| Year | Salary | On–Call Meals | Total |
| --- | --- | --- | --- |
| PGY-1 | $58,677 | $950 | $59,627 |
| PGY-2 | $60,445 | $950 | $61,395 |
| PGY-3 | $62,254 | $950 | $63,204 |
$950 for on–call meals will be allotted to each resident in two payments.
New residents will receive up to $1,000 for orientation (if it takes place before the official employment date).
Program budgets include the following additional benefits:
Professional memberships
Conference and Travel Expenses
Cell phone
Laptop
Board Prep and Educational Expenses
Step 3 Reimbursement with passing score (must be taken after start date to be reimbursed).
Conference schedule
Afternoon Case Conference
The afternoon conference is on cased-based teaching session focusing on patients being managed by the inpatient teams. Held four times a week.
Noon Conference
Listed below are the various sessions integrated noon conference sessions:
Internal Medicine Core Conference
Journal Club
Evidence-Based Medicine Case Conference
Patient Safety and Quality Conference
Jeopardy Competition
M&M
Skill Workshops
Board Review
Research
Tumor Board
Grand Rounds
Ambulatory Case Conference
During Clinic week there are two afternoons dedicated to covering the core ambulatory curriculum. Having two half-days of protected time provides significant flexibility in how material can be presented.
Scholarly Activity
HCA Florida Healthcare prides itself in having a comprehensive research roadmap for ensuring medical residents attain the skill sets necessary to conduct research while effectively meeting their clinical schedule. The research curriculum is built on a system engineering approach to maximize research output by ascertaining the medical resident's clinical obligations. It builds on the scholarly activity requirements set forth by ACGME for medical residents.
Insurance
Health Insurance: Available with a cost-share; an optional family plan can be purchased.
Dental Coverage: Provided with minimal charge.
Basic Life Insurance: Provided at no cost; additional amounts may be purchased for resident or family.
Professional Liability Insurance: Provided at no cost.
Vacation/Educational Leave

All residents receive 15 business days of vacation during the 12-month academic year and five educational days, which will require approval of the program director.
Residents will be provided with an iPad upon arrival with access to Clinical Key, Up To Date and the HCA Florida Citrus Hospital curriculum.
Career Support Program
Career Support Program through well-connected subspecialty faculty and the business expertise of administrators
Those interested in subspecialty training will receive personal guidance and intervention to help the resident get the most competitive fellowships, even in the most competitive fields like cardiology or gastroenterology.
Those interested in other opportunities will receive help matching the expertise of the institution, the hospitals, and other local resources with the career plans of the resident.
This effort will start during the second year with a formal meeting with the program director to develop a career plan, identify an appropriate adviser and guide and assist the resident to reach his/her goals.
Enhanced Recruitment Support
Recruitment efforts are based on our desire to secure residents who will share in the atmosphere of teamwork and professionalism that we strive to create. Highly qualified students whose professional and personal backgrounds suggest that they are a good match with our mission are also invited and encouraged to apply.