Contact Us
For more information, please contact our program coordinator.
How to Apply
ACGME: 4401100435
NRMP: 2232440C1
Welcome from our team
Our program is dedicated to providing exceptional training and education to our residents. As a resident in our program, you will have the opportunity to work with experienced surgeons who are committed to your growth and success.
Mission Statement
The HCA Florida Kendall Hospital General Surgery Residency program's mission is to develop the next generation of physicians and physician leaders.
As a part of HCA Healthcare, we are driven by a single mission: Above all else, we are committed to the care and improvement of human life.
This program is designed to offer residents a rewarding, educational environment where residents are provided individualized learning opportunities by faculty and staff who support and sustain one another throughout quality care delivery. Our faculty are committed to ensuring the residents' clinical experience and educational needs are fulfilled while expanding residents' perspectives to be inclusive of cultures, values and ideals.
Program Overview
he General Surgery Residency Program at HCA Florida Kendall Hospital is a community-based university-affiliated program.
The majority of training will occur at HCA Florida Kendall Hospital; however, we will also train collaboratively with our sister hospital, HCA Florida Aventura Hospital. Our other rotations are completed at affiliated institutions.
The General Surgery Residency Program is accredited by the Accreditation Council for Graduate Medical Education (ACGME) for 25 categorical positions and six (6) preliminary positions.
PGY-1

Categorical: 5
Preliminary: 6

PGY-2
PGY-3
PGY-4
PGY-5
Get to Know the Team
---
Mark G. McKenney, MD, MBA
Program Director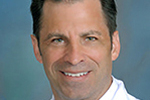 Curriculum and Rotation Schedule
Our expertly crafted programs are designed to provide resident physicians with all the experiences and training necessary for professional success.
Program Details
The General Surgery Residency Program is accredited by the Accreditation Council for Graduate Medical Education (ACGME) for 25 categorical positions and four (4) preliminary positions.
PGY-1
Categorical: 5
Preliminary: 4
PGY-2
Categorical: 5
PGY-3
Categorical: 5
PGY-4
Categorical: 5
PGY-5
Categorical: 5
Didactics
Morning Report
Noon Conference
Journal Club
Morbidity & Mortality
Grand Rounds
SCORE outline
Simulation Session
Benefits
Health and disability insurance on the first day of employment
Educational allowance as per GME policy
Conference attendance as per program policy
Paid BLS/ACLS/PALS/ATLS as required by the program
Meals provided while working in the clinical environment
Lab jackets
Other items based on specific program need
FAQ
The workload falls well below ACGME requirements for duty hours and this gives the interns and residents adequate time to read about and learn from their patients.
We do accept IMGs. Application requirements are detailed in a separate section of this website. The deadline for application is December 1st, and step 2 CK results with the application must be received by February 1st in order to be ranked.
We are a new, small- to medium-sized program and your participation will not only lead to an excellent medical education for yourself, but will also give you a chance to participate in building the program. Our administration and faculty are extremely flexible, highly accessible and continually responsive to feedback in an effort to make the program the best it can be.
Clinical skills and knowledge can be acquired anywhere, but we make it our mission to provide an environment where each resident feels like they are an individual and that we want them to succeed. You will never be just a face in the crowd — you will form a close relationship not only with your peers but also with the faculty and administration, including the program director.