How to apply
ERAS: 1401100955
NRMP: 2232140C0
Welcome from our Program Director
Welcome to the HCA Florida Westside Hospital's Internal Medicine Residency Program!
HCA Healthcare's HCA Florida Westside Hospital and HCA Florida Northwest Hospital, both located in the suburbs of Fort Lauderdale, have partnered with a mission to provide patients with exceptional quality care and our Internal Medicine Residents with unmatched graduate medical education.
Program overview
Our program includes training at HCA Florida Westside Hospital and HCA Florida Northwest Hospital in addition to numerous outpatient clinics.
You will have the opportunity to care for a variety of medical cases for a diverse population in collaboration with subspecialists in pulmonology, cardiology, critical care, gastroenterology, nephrology, infectious disease, endocrinology, rheumatology, hematology/oncology, neurology and more.
Residents will be exposed to the diagnostic and therapeutic evidence-based fundamentals of each of the subspecialties. They will also have progressive responsibility of patient management and supervision, and they will attend a robust and regularly scheduled didactic program.
Our didactic curriculum includes afternoon reports, noon conferences, board reviews, a monthly journal club, morbidity and mortality review, grand rounds, simulation lab and tumor board. Our program strives to offer you the appropriate combination of clinical exposure and didactic education to allow you to succeed as an Internist.
Curriculum and rotation schedule
Our expertly crafted programs are designed to provide resident physicians with all the experiences and training necessary for professional success.
Our Program Director and staff
Our team is comprised of skilled experts with deep experience and knowledge from which residents and fellows can benefit.
Adekunle Bamgboye, MD
Program Director
---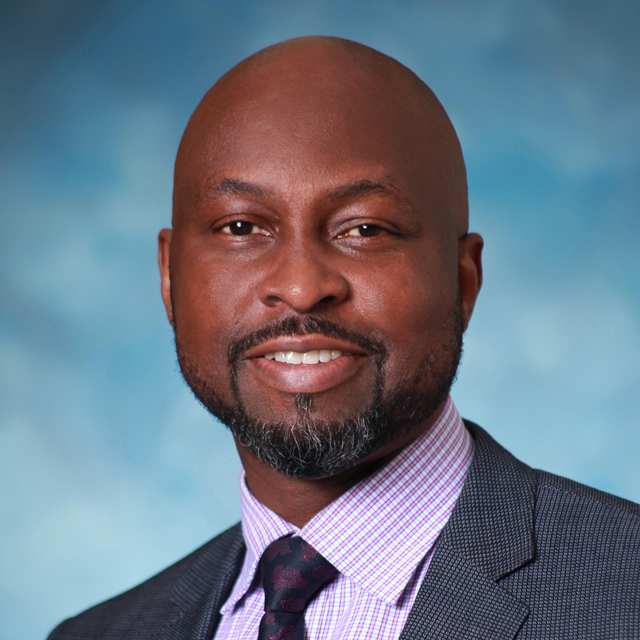 Program details
Salary
PGY1: $58,677
PGY2: $60,455
PGY3: $62,254
Benefits
Health and disability insurance on first day of employment
Educational allowance as per GME policy
Conference attendance as per program policy
Paid BLS/ACLS as required by the program
Meals provided while working in the clinical environment
Lab jackets
Other items based on specific program need
Mission statement
The HCA Florida Westside Hospital Internal Medicine Residency Program's mission is to develop the next generation of physicians and physician leaders.
As a part of HCA Healthcare, we are driven by a single mission: Above all else, we are committed to the care and improvement of human life.
This program is designed to offer residents a rewarding, educational environment where residents are provided individualized learning opportunities by faculty and staff who support and sustain one another throughout quality care delivery. Our faculty are committed to ensuring the residents' clinical experience and educational needs are fulfilled while expanding residents' perspectives to be inclusive of cultures, values and ideals.