Contact Us
For more information, please contact our program coordinator.
How to Apply
ERAS: 1401100939
NRMP: 1587140C1
Welcome to Internal Medicine Residency Program in Ocala, FL!
Thank you for your interest.
We are a diverse group of internal medicine specialists and subspecialists who are particularly committed to excellence in medical education and clinical research.
We believe that principles of teaching should be applied in a friendly and supportive environment. We strive to provide residents with a wide breadth of inpatient and outpatient experiences that challenge academic curiosity, advance clinical skills, exemplify compassionate care and promote scholarly activities.
Please find and follow us on Facebook and Instagram (ucf_ocala_im_residency) for more information.
Mission Statement
The HCA Florida Ocala Hospital Internal Medicine Residency program's mission is to develop the next generation of physicians and physician leaders.
As a part of HCA Healthcare, we are driven by a single mission: Above all else, we are committed to the care and improvement of human life.
This program is designed to offer residents a rewarding, educational environment where residents are provided individualized learning opportunities by faculty and staff who support and sustain one another throughout quality care delivery. Our faculty are committed to ensuring the resident's clinical experience and educational needs are fulfilled while expanding residents' perspectives to be inclusive of cultures, values and ideals.
Program Overview
Our program provides residents with a superb education, a broad spectrum of subspecialty experiences and an extensive foundation to care for patients in both the inpatient and ambulatory settings.
Over the course of our three-year program, residents actively participate in a comprehensive curriculum that is designed to enhance academic, clinical, and professional skills. Our dedicated faculty will enrich our residents' medical knowledge, clinical judgment, professionalism and interpersonal skills that are necessary for a successful career in medicine.
Our teaching and learning methodologies emphasize experiential and active learning, leadership, teamwork and one-on-one mentorship. Residents are also encouraged to take ownership of their patients' care in the inpatient and outpatient setting under attending supervision.
Our program has a supportive atmosphere to foster professional and intellectual development. Residents work closely with faculty members while taking ownership of their patients in order to provide exemplary care to the patients. The interns and residents will be assigned an attending physician as a faculty mentor throughout their three years.
Other subspecialties faculty are always available for fellowship mentoring in order to reach your fellowship aspirations.
There are multiple leadership opportunities, including third-year chief residents.
Curriculum
Our residency program's curriculum is designed to provide our residents with all required experiences and training necessary for professional success. We understand that the learning environment has changed over the years, and that innovation as well as hands-on experience is more important than ever. Therefore, we supplement the clinical training with POCUS and simulation training which takes place in our well-equipped simulation lab. We boast the next generation full-size cardiopulmonary simulator manikin, Harvey, to prepare you for the real world scenarios.
Our Program Director and staff
Our team is comprised of skilled physicians that are experts in their specialty and many subspecialties. These are dedicated and capable mentors that will work with you to perfect your skills and goals.
---
Chandan Mitra, MD
Program Director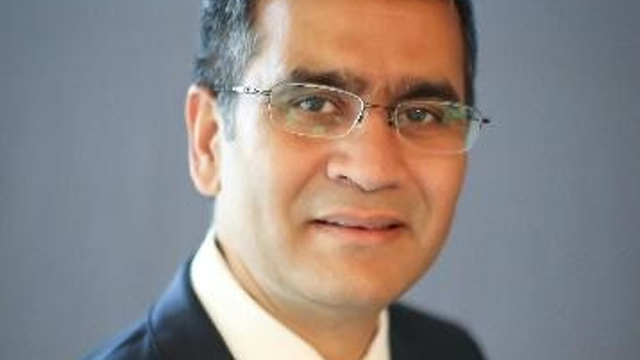 Program details
Inpatient service
At HCA Florida Ocala Hospital, there are four general medicine teaching services: Red, Blue, Yellow and Green. Each team is comprised of an attending physician, one PGY2 or PGY3 resident, two interns, and joined by one medical student.
There is no overnight call on any of the inpatient ward services. Each general medicine team is capped at a total of 16 patients with an individual intern cap of ten. If a team has reached its admissions cap or team cap, overflow patients will be admitted to the hospitalist service.
All residents are given one in seven days off averaged over four weeks. This vigorous system is in place in order for residents to remain fully compliant with all ACGME work-hour regulations.
Sub-specialty teams
At HCA Florida Ocala Hospital, we have a wide range of specialties available. Each rotation, the resident will interact and learn from these experts in their respective sub-specialty fields. There is no overnight call on sub-specialties.
These elective rotations also strictly follow the ACGME work hour regulations and impose caps to allow time for learning.
Sub-specialties offered include pulmonology/critical care, cardiology, nephrology, endocrinology, gastroenterology, hematology/oncology, infectious disease, neurology, rheumatology, dermatology, palliative care, primary care, geriatrics, emergency medicine and anesthesiology.
Outpatient clinic
We provide outstanding ambulatory education to our residents through our partnership with The Heart of Florida Health Center in Ocala, which has grown exponentially over the past few years. Residents have the opportunity to provide care to their panel of patients under the supervision of experienced faculty.
While interns will have a half-day during their inpatient and subspecialty rotations, second- and third-year residents will be at the continuity clinic once a week for a while day during their subspecialty rotations.
Night float
The night float team is comprised of a senior resident with interns. The night shift is a 12-hour shift and the main purpose of the night float team is to provide coverage for the inpatient medicine day teams as well as to admit patients.
The intern on the night team is responsible for providing cross coverage on all the residency patients on the inpatient service. During nights, the resident team responds to rapids for deteriorating patients of the GME inpatient teams as well as stroke alerts and code blues for all patients within the hospital.
Medical intensive care unit (MICU)
The MICU is a 24-bed unit that is staffed by a critical care attending physician, a senior resident physician and interns. Each shift is a 12-hour shift from 7:00 am to 7:00 pm.
MICU rounds follow the multidisciplinary approach which includes the participation of pharmacists, social workers, physical therapists and nursing staff that are assigned to each patient.
Residents may also have the opportunity to rotate at West Marion Community Hospital ICU. The MICU team is responsible for rapid responses and code blues on all patients throughout the hospital.
Conference schedule
Each weekday excluding major holidays, program hosts an educational block composed of a case conference and a lecture. Because it happens midday, it allows for a nourishment break. This is a protected time for all residents.
During case conference presentations, interns are expected to present an interesting or unusual medical case. The purpose of this conference is to discuss and review historical, physical, and diagnostic data points which provide a forum to discuss the diagnostic reasoning and management of a particular case.
This time is also used for morbidity and mortality conferences, grand rounds, journal clubs, simulation and procedure training.
Different specialists attend and give didactic lectures about core topics of internal medicine, following the ABIM board curriculum.
Occasionally blocks of MKSAP will be completed and reviewed as a group during the lecture time. All residents are expected to attend the educational block.
Research and quality improvement
All residents are expected to participate in research and quality improvement projects.
The program provides a robust environment of inquiry supported by an onsite research fellow, biostatisticians, data analysts and experienced faculty.
Our residents continuously engage in research and quality improvement projects. One of our recent classes had 2 publications and 24 abstracts accepted for presentation at regional and national meetings.
Salary
The following salaries are for the fiscal year 2023-2024 and may differ from future years' salaries.
New 2023-2024 salaries
PGY1: $59,627
PGY2: $61,395
PGY3: $63,204
Vacation leave
PGY1: three weeks (five working days plus weekend) per academic year
PGY2: four weeks (five working days plus weekend) per academic year
PGY3: four weeks (five working days plus weekend) per academic year
More than two continuous weeks of vacation must be pre-approved by the program director
Sick leave
Residents will accumulate 10 days of sick leave over each academic year
Educational leave
Available pending program director approval
Benefits
BLS and ACLS training and certification provided by the hospital at no charge
Laptop computer to access electronic medical records and library from the hospital or home
iPhone for daily email access and work contact
Two lab coats in the intern year, one lab coat every year after
Meals provided free of charge at the hospital cafeteria, and snacks while on duty
MKSAP question bank provided
ABIM Board Review Course
Insurance
We provide the following coverage to our residents:
Low cost medical and dental coverage for both residents and family
Disability policy along with the option to purchase additional coverage
Automatic enrollment in a life insurance policy that offers a basic life benefit of $25,000
Professional liability insurance
Retirement
401(a) FICA Alternative Plan
FAQ
You can find answers to the most common questions about our program below.