Contact Us
For more information, please contact our program coordinator.
Welcome from our Program Director
The University of Central Florida College of Medicine (UCF COM)/HCA Healthcare Graduate Medical Education (GME) Consortium Neurology Residency Program is a categorical four-year program approved by the Accreditation Council for Graduate Medical Education (ACGME). We offer a total of 16 residency positions with four residents accepted per year. Under the close supervision of the faculty at two adult hospitals, a pediatric teaching hospital and outpatient clinics, residents will experience clinical education through a broad experience in inpatient and outpatient neurology and the neurologic subspecialties.
Mission Statement
The HCA Florida Osceola Neurology Residency program's mission is to develop the next generation of physicians and physician leaders.
As a part of HCA Healthcare, we are driven by a single mission: Above all else, we are committed to the care and improvement of human life.
This program is designed to offer residents a rewarding, educational environment where residents are provided individualized learning opportunities by faculty and staff who support and sustain one another throughout quality care delivery. Our faculty are committed to ensuring the resident's clinical experience and educational needs are fulfilled while expanding residents' perspectives to be inclusive of cultures, values and ideals.
Program Overview
The main teaching site for our Neurology training program is HCA Healthcare's Osceola Hospital. Osceola hospital is a DNV-certified comprehensive stroke center, a Joint Commission certified level II trauma center, and a tertiary care center.
The high patient volume at the Osceola hospital offers neurology residents the opportunity to care for patients with a wide spectrum of neurological diseases in both inpatient and outpatient settings. The hospital has a busy emergency department, and has 24/7 multi-disciplinary acute stroke team, a stroke unit, a state-of-the-art interventional neuroradiology suite, and a neurovascular intensive care unit.
PGY1 residents do an internship in internal medicine with a four-week rotation in emergency medicine and three four-week rotations in neurology.
PGY2 residents rotate primarily on the inpatient Stroke and Neurology consultation services at the Osceola Hospital.
PGY3 and PGY4 residents take on progressively more clinical responsibility in the neurovascular and general neurology inpatient services and also do rotations in child neurology,
Psychiatry, night float, as well as elective rotations.
Continuity clinic is 1/2 day per week.
Curriculum
Our expertly crafted programs are designed to provide resident and fellow physicians with all the experiences and training necessary for professional success.
Our Program Director and staff
Our team is comprised of skilled experts with deep experience and knowledge from which residents and fellows can benefit.
---
Ankur Garg, MD
Program Director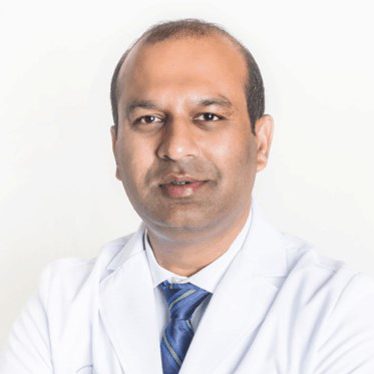 Program details
Conference Schedule
We offer a robust didactic curriculum that includes:
Morning report
Grand rounds
Neurological emergency course
Neurology board review
Neurovascular conference
Neuroimaging conference
Neurology subspecialty conferences
Neuromuscular disease conference
Neuropathology course
Research course including biostatistics for the clinician
Journal club
Stroke quality improvement conference
Morbidity and mortality conference
Frequently asked questions about our Neurology Residency Program
You can find answers to the most common questions about our program below.
FAQs
What is the deadline for applications?
November 1st.
Does your program include the preliminary year?
Yes, it is a four-year categorical program. The preliminary year (PGY1) in internal medicine is supervised by the internal medicine and neurology program directors. The core curriculum of the neurology preliminary year is the same as that of the first year (PGY1) of the internal medicine residency program.
How competitive is your program?
It is very competitive. Approximately 10% of applicants are offered interviews.
What are the minimum USMLE score requirements?
We require a score of 200 on your first attempt on USMLE Step 1 and a score of 210 on your first attempt on USMLE Step 2.
When are interviews scheduled?
Interviews are scheduled from November to January.
Do you accept international medical graduates?
Yes, we do, provided that they fulfill our application requirements.
Is clinical experience in the United States a requirement for international medical graduates?
Yes.