Contact Us
For more information about our program, please contact Tonya Whiteley, program coordinator.
How to apply
ERAS: 4404800440
NRMP: 2244440C0
Welcome from our Program Director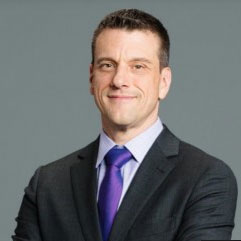 On behalf of the entire faculty of the HCA North Texas General Surgery Residency, I would like to thank you for your interest in our program and welcome you here.
Our goal is to provide unrivaled training in general surgery, offering broad exposure to the full spectrum of surgical practice in a diverse population through our vast network of hospitals. We strive to offer highly motivated individuals the clinical training needed to acquire the skills and knowledge to grow into future leaders in surgery, prepared to confidently enter surgical practice or pursue advanced fellowship training.
Mission Statement
The Medical City Plano General Surgery Residency Program's mission is to develop the next generation of physicians and physician leaders. As a part of HCA Healthcare, we are driven by a single mission:
Above all else, we are committed to the care and improvement of human life.
This program is designed to offer residents a rewarding, educational environment where residents are provided individualized learning opportunities by faculty and staff who support and sustain one another throughout quality care delivery. Our faculty are committed to ensuring the residents' clinical experience and educational needs are fulfilled while expanding residents' perspectives to be inclusive of cultures, values, and ideals.
Program Overview
The General Surgery Residency Program is a five-year program accredited by the Accreditation Council for Graduate Medical Education (ACGME) for 35 categorical positions. It is designed to provide high-quality instruction and experience in general surgery and surgical sub-specialties.
The program is under the HCA Medical City Healthcare UNT-TCU Graduate Medical Education Consortium which is affiliated with the University of North Texas Health Science Center Texas College of Osteopathic Medicine and UNTHSC-TCU School of Medicine.
The primary goal is to teach well-rounded physicians to provide outstanding surgical medical care in an efficient and compassionate manner in order to prepare them for lifelong careers in surgery. We believe the best way to learn medicine is one patient at a time, treating the whole patient, not the symptom.
To accomplish these goals, the program strives to:
Provide a comprehensive curriculum that develops compassionate, highly competent, patient-centric, and ethical general surgeons with expertise in disease prevention as well as in the diagnosis and management of patients with various conditions
Develop the skills necessary to accurately diagnose and treat patients with acute and chronic illness
Provide residents with the tools to develop relationships and collaborate with colleagues across the professional continuum
Provide residents with the tools to have a strong impact on public health through community education and to become advocates for disease prevention
Graduate well-rounded physicians who successfully incorporate scholarly activity into their evidence-based practice
Establish a strong foundation and promote lifelong collegial mentorship to help develop future leaders.
In addition, we have a very close relationship with our other GME programs, and our dedicated, experienced teaching faculty support excellent, hands-on clinical experiences in all areas of general surgery and surgical subspecialties.
As such, residents are exposed to the breadth and depth of a vast amount of disease processes within the collaborative environment of our consortium model.
Get to Know the Team
Gary T. Marshall, MD Program Director
---
Curriculum & Rotation Schedule
Our expertly crafted programs are designed to provide resident physicians with all the experiences and training necessary for professional success.
Conference Schedule
Our formal didactic curriculum continues throughout the five-year residency and includes:
exceptional basic science conference series
clinical case conferences
grand rounds
board review conference with an extensive collection of practice questions
evidence-based journal club
weekly morbidity and mortality conferences
other related conferences
Intubation, central ines and ultrasound, as well as other procedural skills, will be taught during workshops conducted throughout the academic year at our new simulation center. FLS and FES simulators are available on site and multiple sites for residents to practice their laparoscopic and endoscopic skills.
Our faculty members' teaching approaches help residents grow professionally and personally into fine physicians. They are eager to share their knowledge and experience with you.
Salary
| Year | Salary | On-Call Meals | Total |
| --- | --- | --- | --- |
| PGY1 | $58,677 | $950 | $59,627 |
| PGY2 | $60,445 | $950 | $61,395 |
| PGY3 | $62,254 | $950 | $63,204 |
| PGY4 | $64,438 | $950 | $65,388 |
| PGY5 | $67,330 | $950 | $68,280 |
Residents receive 20 days of paid time off which can be used for vacation, personal needs, sick time and holidays.
Frequently Asked Questions about our Surgery Program
We are a young program and your participation will not only lead to an excellent medical education for yourself, but will also give you a chance to participate in building the program. Our administration and faculty are extremely flexible, highly accessible, and continually responsive to feedback in an effort to make the program the best it can be. Clinical skills and knowledge can be acquired anywhere, but we make it our mission to provide an environment where each resident feels like they are an individual and that we want them to succeed. You will never be just a face in the crowd - you will form a close relationship not only with your peers but also with the faculty and administration, including the program director.
Medical City Plano is a 603-bed, acute-care hospital located in Plano, Texas. With a medical team of nearly 1,800 physicians, many of whom are top experts in their fields, Medical City Plano offers nearly 70 specialties and is the largest hospital in Collin County.
This full-service hospital is Magnet® recognized for nursing excellence, accredited by The Joint Commission, and designated a Level I Trauma Center with Collin County's first and only ABA-verified Burn and Reconstructive Center. Other notable competencies include a Comprehensive (Level I) Stroke Center, Level III NICU, Brain and Spine Hospital, and Texas' only Sarah Cannon Cancer Hospital. The community served by the hospital is very diverse and is one of the fastest growing areas in the DFW area.
Some form of scholarly activity; research, QI or a case report is required for graduation. The Consortium has a Director of Research and Education whose role is to assist with the development of research projects that align with each resident's particular areas of interest. In addition, all Core Faculty have a strong interest and experience with scholarly activity.