Contact Us
For more information about our program, please contact Antoinette Whitfield, our program coordinator, at 912-350-7394.
How to Apply
ERAS: 4201212054
NRMP: 1971420A0
Welcome from our Program Director
Welcome to the Diagnostic Radiology Residency Program at Memorial Health University Medical Center! Our program offers a comprehensive learning environment blending the best of academic radiology with the practical experience of private practice.
Mission Statement
The Memorial Health University Medical Center Radiology Residency Program's mission is to develop the next generation of physicians and physician leaders. As a part of HCA Healthcare, we are driven by a single mission: Above all else, we are committed to the care and improvement of human life.
This program is designed to offer residents a rewarding, educational environment where residents are provided individualized learning opportunities by faculty and staff who support and sustain one another throughout quality care delivery. Our faculty are committed to ensuring the residents' clinical experience and educational needs are fulfilled while expanding residents' perspectives to be inclusive of cultures, values, and ideals.
Program Overview
The Mercer University School of Medicine Diagnostic Radiology Residency Program located at Memorial Health University Medical Center in Savannah, Georgia provides excellent clinical and academic opportunities for physicians seeking residency training in diagnostic radiology. The program accepts up to four residents each year.
The American Board of Radiology requires a clinical year before entry into a diagnostic radiology residency program. Residents accepted into our program must have completed that year in an ACGME-accredited graduate training program in internal medicine, surgery, family medicine, or pediatrics.
Features of the radiology program include:
Board-certified, subspecialized radiologists
American Institute of Radiologic Pathology course in the third year funded by the hospital
96 percent board pass rate in the past 17 years
More than 240,000 diagnostic exams performed annually
Excellent resident‐faculty ratio
Get to Know the Team
Dhruv Patel, MD
Program Director
---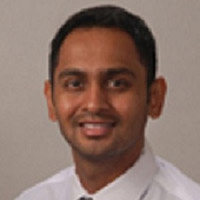 Program Objectives
To provide quality education in all areas of diagnostic imaging, including plain film interpretation, nuclear fluoroscopy, ultrasound, computed tomography, magnetic resonance imaging, and all facets of roentgen diagnosis. To actively use medical knowledge to solve medical problems.
To provide excellent patient care. To gather data, order diagnostic tests, interpret data, make decisions, perform procedures, manage patient therapies, and work with others to provide patient-focused care.
To encourage and support research by residents in areas including basic science, clinical evaluation technology assessment, and outcomes analysis as applied to diagnostic radiology.
To analyze practice performance and carry out needed improvements. To locate and apply scientific evidence to the care of patients, critically appraise the scientific literature, use the computer to support learning and patient care, and facilitate the learning of other healthcare professionals.
To develop a therapeutic relationship with patients and their families. To use verbal and non-verbal skills to communicate effectively with patients and their families. To work effectively as a team member or leader.
To demonstrate integrity and honesty, accept responsibility, act in the best interest of the patient, and demonstrate sensitivity to the patient's ethnicity, age, and disabilities.
To demonstrate awareness of interdependencies in the healthcare system that affect the quality of care. To provide cost-effective care, advocate for quality patient care, and work with hospital management and interdisciplinary teams to improve patient care.
To prepare residents for understanding the different healthcare delivery systems in operation today.
To prepare residents for certification by the American Board of Radiology.
To successfully prepare board-certified diagnostic radiologists to provide effective, competent and cost-effective medical care in today's rapidly changing healthcare environment.
The volume and variety of patients at Memorial Health University Medical Center, a Level 1 trauma center, is diverse and certainly allows for necessary and sufficient experience for residency training.
Curriculum and Rotation Schedule
Our expertly crafted programs are designed to provide resident physicians with all the experiences and training necessary for professional success.
Teaching Conferences
During the four-year program, extensive case and didactic conferences are held daily. We invite guest lecturers in from other universities and hospitals nationwide. Residents and faculty also present at one to two journal clubs per month.