Welcome from our Program Director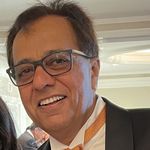 Welcome to the HCA Healthcare Riverside Obstetrics and Gynecology residency program! Choosing the correct program for your postgraduate training is a crucial, pivotal moment in your career and family life. We are located in Riverside which is an hour away from Palm Springs, Big Bear skiing and Orange county beaches. HCA Healthcare Riverside (also known as RCH) is a 478 bed level 1 trauma center, STEMI receiving center, comprehensive stroke center, and a major teaching hospital with 11 different residency programs. The HCA Healthcare Riverside Residency in Obstetrics and Gynecology is a four-year residency. We are accredited by the Accreditation Council for Graduate Medical Education (ACGME). Our program has a robust clinical experience with training sites at HCA Healthcare Riverside, private practice and sub specialty settings. Our outpatient clinics include the Women's Center, Maternal and Fetal Medicine Centers, resident continuity clinic, Pacific Reproductive Center, HRC Fertility Center, private practice settings with local physicians within the Riverside community.
Herb S Brar , M.D., FACOG, FACMGG, FACS
Clinical Professor UCR and LLU School of Medicine & Program Director, Obstetrics and Gynecology
About our program
Our intention is to recruit a diverse group of passionate physicians for our residency program to serve a diverse population. We offer a collegial, friendly environment that allows our residents to excel in the practice of compassionate medicine. Residents successful within our program will thrive with the joys and challenges of a diverse patient base including indigent, immigrant, and private patient populations. The tertiary obstetrics services at our hospital have more than 3500 deliveries per year. The high volume and high-risk nature of our program allows us to comprehensively train OB/GYN, Emergency Medicine and Family Medicine residents. We provide in depth exposure to the specialties of Maternal Fetal Medicine, Gynecologic Oncology, Female Pelvic Medicine and Reconstructive Surgery, Family Planning, Minimally Invasive Gynecologic Surgery, Reproductive Endocrinology and Infertility. We have a research coordinator, statistician, and research director to foster research for residents.
Curriculum & Rotation Schedule
Our expertly crafted programs are designed to provide resident physicians with all the experiences and training necessary for professional success.
Salary & benefits
| Year | Salary |
| --- | --- |
| PGY1 | $76,660 |
| PGY2 | $78,960 |
| PGY3 | $81,329 |
| PGY4 | $83,768 |
| PGY5 | $86,282 |
| PGY6 | $88,870 |
| PGY7 | $91,536 |