Contact Us
For more information about our program, please contact Codie Carlton, program coordinator.
How to Apply
ACGME: 1200721544
NRMP: 1997120C1
Welcome from our Program Director
Welcome to Swedish Family Medicine Residency (SFMR)! We are pleased that you are interested in our program. We are a community-based, Hospital Corporation of America (HCA) sponsored 6/6/6 program located in metro Denver, an outstanding place to live and practice.
Read the full letter
Mission Statement
To serve the needs of our community by providing innovative and excellent resident training through outstanding patient care.
Program Overview
Learn more about our residency program
The Swedish Medical Center Family Medicine Residency is an ACGME approved three-year training program committed to excellence in teaching and practicing family medicine in both hospital and office settings.
Six residents are accepted into the first year of training. The curriculum incorporates all requirements of the American Board of Family Medicine and is subject to continuing review and modification.
The residency program was set up to model the daily life of a family physician. This is accomplished by the extensive time commitment to patient care at the Swedish Family Medical Center (SFMC) throughout the three years of the residency, and through a single integrated Inpatient Service (IPS).
The IPS provides the continuity opportunities of non-rotational programs but retains the strengths of in-depth exposure to different disciplines inherent in traditional rotational programs. This longitudinal training style gives the resident real-life exposure to the broad concerns of a family medicine provider.
The residents spend approximately 40 percent of their time at SFMC beginning their first year, learning to provide patient care in the context of family and community in a truly continuous fashion. Residents are expected to demonstrate an awareness of the ethical, moral and legal values of practicing family medicine while communicating professionally and effectively with their patients, staff, peers and others involved with patient care.
Our program maximizes educational time with family physicians, provides an early emphasis on ambulatory training, and offers a training model which provides a more realistic approximation of real-life family medicine than traditional specialty-based rotational models.
Residents and faculty see their own patients at the office during two to five half-day blocks per week. Faculty attendings are readily available as preceptors with a ratio of three residents to one preceptor.
Our Vision:
SFMR's curriculum is designed to offer residents a rewarding, educational environment where individualized learning opportunities are provided by faculty and staff who support and sustain one another while providing high quality care. Our faculty are committed to ensuring the residents' clinical experience and educational needs are fulfilled while expanding residents' perspectives to be inclusive of patients' cultures, values, and ideals.
Get to Know the Team
Michael Erlandson, MD Program Director
---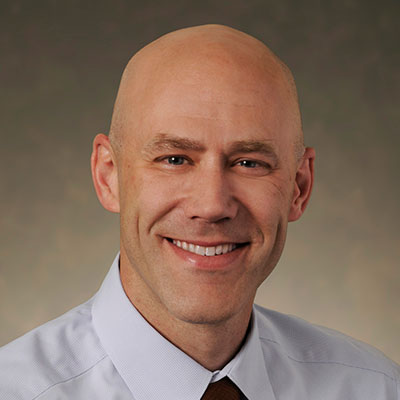 Program Details
The Swedish Family Medicine Center, supported by Swedish Medical Center, operates as a private group practice providing coverage and care 24 hours a day, seven days a week. It has been recognized as a Patient-Centered Medical Home (PCMH).
Patient-Centered Medical Home (PCMH) recognition allows a practice to identify themselves as being successful in aligning with the tenets of an NCQA-Recognized Patient-Centered Medical Home. A PCMH embodies an orientation toward comprehensive care for the whole person, a systems-based approach to both the quality of care and safety in addition to providing the necessary care coordination within the medical neighborhood. The PCMH's goals are intended to enhance the patient experience, improve quality of care and reduce healthcare costs.
Because the Swedish Family Medicine Program has been recognized by the NCQA, incoming residents and interns will have the opportunity to train at the leading edge of family medicine.
Curriculum & Rotation Schedule
Our expertly crafted programs are designed to provide resident physicians with all the experiences and training necessary for professional success.
Conference Schedule
Using the concept of resident teams our program provides continuity care here at the Swedish Family Medicine Center office. There are four teams, each with at least one resident from each program year. These teams provide coverage for each other when a team member is unavailable for any reason. As a result, the office functions more like a group practice than a traditional residency clinic.
Residents share call coverage with the support of faculty as their backup.
Teaching activities include direct observation, resident/faculty interaction, small group seminars, review of video-taped patient encounters, and chart review.
Family medicine faculty members, residents and community attendings (representing many other specialties) present primary care-oriented didactic sessions.
Family medicine didactics
Didactics are held Thursday afternoons in one-hour increments in the hospital.
Topics are drawn from every field of medicine, including but not limited to the general outline listed below. Core topics rotate on an 18-month schedule.
Behavioral science
Cardiovascular
Care of the elderly
Dermatology
Endocrine
Gastroenterology/hepatology
Genitourinary
Hematology/oncology
Infectious disease/rheumatology
Nephrology
Musculoskeletal
Neurology
Obstetrics
Palliative care
Pediatrics, inpatient
Pediatrics, outpatient
Practice management
Preventive medicine/family medicine
Pulmonology
Women's health
Salary & Benefits Information:
| Year | Salary | On-Call Meals | Total |
| --- | --- | --- | --- |
| PGY1 | $62,067 | $950 | $63,017 |
| PGY2 | $63,853 | $950 | $64,889 |
| PGY3 | $65,853 | $950 | $66,803 |
Resident salaries are determined on an annual basis by the sponsoring institution and approved by the GMEC.
ACGME Accredited
6/6/6 resident program
$500 orientation stipend
20 business days and 3 work weeks of PTO
Medical, Dental, Vision, Short-term and Long-term Disability and Life Insurance
Continuing Medical Education funding, and one week CME time per year
Required certifications: ACLS, BLS, PALS, ALSO, Nexplanon
Laptops and iPhones provided: you may keep the iPhone upon program completion
On site beds provided in secured resident sleep quarters
Up to two free embroidered lab coats per year
Five training sites and one clinic
Swedish Medical Center (majority of inpatient work occurs at Swedish)
Denver Health Medical Center
Children's Hospital of Colorado
Presbyterian/St. Luke Medical Center
Rocky Mountain Hospital for Children @ PSL
Swedish Family Medicine (outpatient practice)
Inpatient night float system
No 24 hour call shifts
Moonlighting
Free on-site parking
Access to physician lounge at Swedish Medical Center
Dedicated research program including quality improvement projects
Weekly four hour protected didactic time
Annual resident retreats
Curriculum and board study materials provided: NEJM+, UWorld or COMBANK (PGY1) and Rosh Review (PGY2-PGY3)
Online access to UpToDate
Resident committees: Education, Resident Forum, Wellness
Hospital committee participation
USMLE Step 3 and COMLEX 3 exams reimbursed after successful completion
Full medical license reimbursed
Frequently Asked Questions about our Family Medicine Residency Program
Follow Us!