Contact Us
For more information about our program, please contact Fallon Walker, Program Coordinator
How to Apply
ACGME: 2204500001
NRMP: 2329220C0
Welcome Letter from our Program Director
We are delighted to welcome you to our OBGYN residency program!
The Obstetrics and Gynecology Residency Program at Summerville Medical Center is part of HCA Healthcare's Graduate Medical Education network. This is a brand new program and our goal is to create skilled, compassionate physicians to care for women at all stages of their lives.
Read the full letter
Program Overview
The Summerville Medical Center Obstetrics and Gynecology Residency Program's mission is to develop the next generation of physicians and physician leaders. As part of HCA Healthcare, we are driven by a single mission: Above all else, we are committed to the care and improvement of human life.
This program is designed to offer residents a rewarding, educational environment where residents are provided individualized learning opportunities by faculty and staff who support and sustain on another throughout quality care delivery. Our faculty are committed to ensuring the residents' clinical experience and educational needs are fulfilled while expanding residents' perspectives to be inclusive of cultures, values, and ideals.
Summerville Medical Center is a 124-bed, acute care hospital serving families across Charleston, South Carolina for almost 30 years. The hospital has a 24-hour emergency room, including a dedicated ER for children, a wide range of surgical services, and comprehensive medical services. In the last year, Summerville Medical Center delivered more than 2,700 babies, including 36 sets of twins, and cared for more than 400 babies in the hospital's Level II Special Care Nursery. Providing high quality care and an excellent experience for moms and babies is the top priority for the women's and children's team. The hospital offers a women's and neonatal tower that includes 30 postpartum private rooms, 12 labor and delivery rooms, 16-bed Level II Special Care Nursery, and state-of-the-art technology.
Take a virtual tour of the Women's & Children's unit.
Get to Know the Team
Manasi Patwardhan, MD, Program Director
---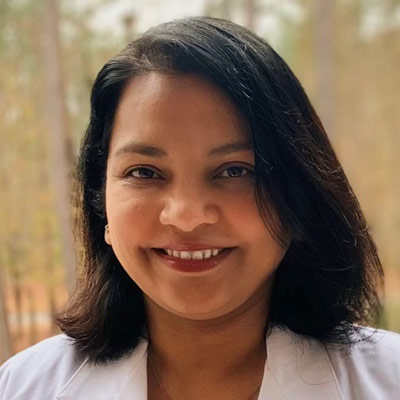 Curriculum & Rotation Schedule
Our expertly crafted programs are designed to provide resident physicians with all the experiences and training necessary for professional success.
Salary & Benefits Information
AY 23-24 Resident/Fellow Salary Increases

| AY 23-24 | PGY1 | PGY2 | PGY3 | PGY4 | PGY5 | PGY6 | PGY7 |
| --- | --- | --- | --- | --- | --- | --- | --- |
| Annual Salary | 58,677 | 60,445 | 62,254 | 64,438 | 67,330 | 70,366 | 73,882 |
| On-Call Meals | 950 | 950 | 950 | 950 | 950 | 950 | 950 |
| Total | 59,627 | 61,395 | 63,204 | 65,388 | 68,280 | 71,316 | 74,832 |
$950 for on-call meals will be allotted to each resident
New residents and fellows receive up to $1000 for orientation (if it takes place before the official employment date).
Program budgets include the following additional benefits:
Professional Memberships
Conference and Travel Expense
Cell Phone
Laptop/iPad
Other Board Prep and Educational Expense
Step 3 Reimbursement
Benefits
The HCA Healthcare Total Rewards program offers the following benefit options for residents and their dependents:
Health and Welfare Benefits Plan


Medical
Dental
Vision
Wellness
Tuition Reimbursement
Health Reimbursement Account
Health Care and Day Care Flexible Spending Accounts
Life and AD&D Insurance and Dependent Life Insurance
Long-Term Disability
Employee Assistance Program
Voluntary Core Plus Benefits
Auto & Home Insurance (Note: Home insurance not available in all locations)
Legal Benefit
Long-Term Care
Short-Term Disability
Voluntary Permanent Life Insurance
Financial Fitness Program

Retirement Benefits

Paid Time Off


15 days PTO, 5 days educational leave

Consumer Discounts


Mobile access to over 125,000 discounts including phone and automobile

On-duty and On-call Meal Allowance


Access to food and beverage in the cafeteria and resident lounge

State License and DEA Provided


The hospital covers the expense for physician training license and DEA

ACLS/PALS/ATLS Training
The hospital provides annual training certificates to physicians on training
Frequently Asked Questions about our Obstetric and Gynecology Residency Program
Why Summerville, SC?
Known for its small–town charm and southern hospitality, Summerville, SC is a rapidly growing community 30 minutes from downtown Charleston. While the town continues to grow and thrive with new retail, breweries and restaurants added every year, Summerville maintains its historic, small–town ambiance that is perfect for families.
Do you love the outdoors? Summerville is located 30 minutes inland from the beaches of Charleston and has numerous rivers and hiking trails that offer activities for avid adventurers as well as families looking for a day trip. Summerville has a robust golfing, fishing, and boating community as well as the perfect flat terrain for runners with a Sweet Tea Half Marathon and Charleston Half and Full Marathon. Are you a foodie? Summerville is known as the "Birthplace of Sweet Tea" and in addition to this refreshing beverage, the town offers a variety of breweries and restaurants. Summerville is only 30 minutes away from numerous James Beard Award winning restaurants located in the Charleston area.
Interested in history? Look no further than Charleston, which was founded in the 1670s and entices visitors with cobble-stoned streets, ghost tours, historic carriage rides, and much more. Summerville was first settled in the 1830s and is part of the historic trail for the Lowcountry.
Sports fan? Charleston is home to the Charleston Riverdogs, a minor league baseball team, 2 hours from the Atlanta Braves, 4 hours from the Carolina Panthers and NASCAR Charlotte Motor Speedway in Charlotte, and hosts numerous college and high school level sports teams.
Looking for an avid arts & culture community? Charleston is the home to numerous arts and culture centers including the N. Charleston Performing Arts Center, Children's Museum, Gibbes Museum of Art, International African American Museum, SC Aquarium, plantation tours, dance companies, symphony orchestras, theaters, and more.
Follow Us!