Contact Us
For more information about our program, please contact Rose Qualia, program coordinator.
How to Apply
ERAS: 1404800892
NRMP: 2110140C0
Welcome from our Program Director
Thank you for your interest in our Internal Medicine Residency!
We are excited to share the many aspects of this program that make it an excellent training environment for future physicians. Our residents graduate as competent and adaptable physicians who have the skills to thrive in any situation, whether it be hospitals, fellowship training or primary care.
Mission Statement
The Corpus Christi Medical Center Internal Medicine Residency Program's mission is to develop the next generation of physicians and physician leaders. As a part of HCA Healthcare, we are driven by a single mission: Above all else, we are committed to the care and improvement of human life.
This program is designed to offer residents a rewarding, educational environment where residents are provided individualized learning opportunities by faculty and staff who support and sustain one another throughout quality care delivery. Our faculty are committed to ensuring the residents' clinical experience and educational needs are fulfilled while expanding residents' perspectives to be inclusive of cultures, values, and ideals.
Program Overview
We are an ACGME-accredited internal medicine program located in Corpus Christi, Texas. We accept 6 new residents each year.
The primary objective of this three-year Internal Medicine Practice Residency Program is to provide a well-organized, progressive program with an emphasis on education over service.
The resident will develop the skills and competencies necessary to practice in a primary care setting, to practice as a hospitalist, or to enter subspecialty training with confidence.
The rotating services provided include all inpatient and ambulatory care departments.
Corpus Christi Medical Center (CCMC) is a 631 licensed bed hospital with more than 650 of the region's most talented doctors, and over 1,500 employees. Annually, CCMC has 20,000 inpatient admissions, 95,000 ER visits, and 5,000 deliveries.
We proudly provide resident physicians with the diverse clinical training experience necessary to advance their fundamental clinical skills and prepare them for their future careers.
Get to Know the Team
Jacqueline Phillips, DO
Program Director
---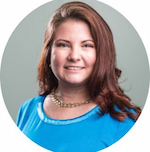 Curriculum & Rotation Schedule
Our expertly crafted programs are designed to provide resident physicians with all the experiences and training necessary for professional success.
Salary & Benefits Information
Salary
| Year | Salary |
| --- | --- |
| PGY1 | $58,677 |
| PGY2 | $60,445 |
| PGY3 | $62,254 |
Benefits
Medical, Dental, Vision, Life, Disability Insurance
$950 On Call Meal Stipend
$500 Orientation Stipend
20 Vacation/Sick Leave
Employee Assistance Program (EAP) Services
401k Retirement Benefits
Employee Purchase Stock Plan
Flexible Spending Accounts
Free parking
iPhone, laptop
Conference and Travel Expenses
Other Board Prep and Educational Expenses (uWorld Step 3, MKSAP, NEJM+, uWorld ABIM, Board Review Course, etc.)