Contact Us
For more information about our program, please contact Tamara Davenport, our program coordinator at (843) 692-1595.
How to apply
ERAS: 4404500319
NRMP Categorical: 1761440C0
NRMP Preliminary: 1761440P0
Welcome from our Program Director
Welcome to Myrtle Beach!
On behalf of the Grand Strand Medical Center faculty, we deeply appreciate your interest in our General Surgery Residency Program. Our goals are to provide an unparalleled opportunity for highly motivated individuals to broadly acquire the skills, knowledge, clinical training, and additional resources to become future leaders in surgery.
The geographic location, the warmth of the people who live here, the hospital staff, as well as the patient diversity, volume, and acuity make this an ideal place for surgical training. Not to mention that Grand Strand Medical Center is the busiest trauma center in South Carolina!
With three categorical residents per year from diverse backgrounds working closely together with faculty members, we have created a collegial atmosphere based on mutual respect. Additionally, our four preliminary surgical PGY1s are a vital part of our team.
I hope that you will strongly consider joining our surgery residency family here in Myrtle Beach, and best of luck for your future.
Sincerely,
Juan A. Asensio, MD
Mission Statement
The Grand Stand Medical Center General Surgery Residency Program's mission is to develop the next generation of physicians and physician leaders. As a part of HCA Healthcare, we are driven by a single mission: Above all else, we are committed to the care and improvement of human life.
This program is designed to offer residents a rewarding, educational environment where residents are provided individualized learning opportunities by faculty and staff who support and sustain one another throughout quality care delivery. Our faculty are committed to ensuring the residents' clinical experience and educational needs are fulfilled while expanding residents' perspectives to be inclusive of cultures, values, and ideals.
Program Overview
The General Surgery Residency Program at Grand Strand Medical Center is a ACGME accredited, five-year program for 15 categorial positions and four preliminary positions.
The aim of this program is to provide fully trained, skillful, competent general surgeons for the communities they will serve. The learning environment extends across all aspects of the specialty: elective to emergency surgery, open to laparoscopic to robotic surgery, and non-operative to operative care to surgical critical care.
Research and quality improvement opportunities are abundant. We have corporate research support as well as two hospital-based full-time PhDs to assist with IRB applications, data management, manuscript development, and submissions for publication. The Resident Quality Council works on projects of interest across all GME programs.
Get to Know the Team
Juan A. Asensio, MD
Program Director
---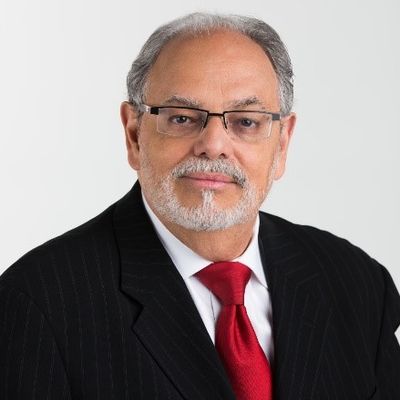 Program Details
General Surgery Residents will also train at the Grand Strand Health Education and Simulation Center. Grand Strand Health Education and Simulation Center is accredited through the Society of Simulation in Healthcare, the most recognized accreditation for Simulation today.
Our simulation center will provide incredible learning opportunities. Residents can follow the ACS/APDS Surgery Resident Skills Curriculum to practice basic skills, advanced procedures and team-based skills.
Residents will also train on the Fundamentals of Laparoscopic Surgery (FLS) Trainer to facilitate the development of skills required during laparoscopic surgical procedures. In addition the FLS, Grand Strand offers skills training in an immersive virtual environment using the da Vinci Skills Simulator.
The simulation lab maximizes learner experience by using multiple modalities including hybrid simulation to combine patient care and procedure skills into simulated clinical encounters.
We currently offer:
SimMan Essential, a full-bodied high fidelity wireless patient simulator for all simulated clinical experience
Simulaid, a mid-fidelity full-bodied Patient Simulator
Low fidelity, full-bodied Trauma Manikin
Various part-task trainers for procedures skills training
FLS Surgical Simulator
da Vinci Skills Simulator
Example of Simulation Cases:
ACLS mock codes
Airway management
Asepsis and instrument identification
Basic laparoscopy skills
Central line insertion and arterial lines
Chest tube and thoracentesis
Knot tying
Laparoscopy skills
Suturing
Urethral and suprapubic catheterization
Team-based training
Trauma simulations
All cases are subject to change from time to time.
Curriculum & Rotation Schedule
Our expertly crafted programs are designed to provide resident physicians with all the experiences and training necessary for professional success.
Conference Schedule
Every morning, residents have pre-rounds followed by morning sign-out of new patients admitted the previous day, including a review of imaging studies.
Attending teaching rounds and operative procedures then fill the majority of the day.
The schedule includes time for reading, research, clinic, and new consults.
Each Tuesday morning, there are four hours of didactics with resident and attending participation.
Thursday afternoons are focused on simulation and wellness.
There are also additional monthly conferences including journal clubs and grand rounds.
Salary & Benefits Information
Salary
| Year | Salary | On-Call Meals | Total |
| --- | --- | --- | --- |
| PGY1 | $54,267 | $950 | $55,217 |
| PGY2 | $55,869 | $950 | $56,819 |
| PGY3 | $57,637 | $950 | $58,587 |
| PGY4 | $59,738 | $950 | $60,688 |
| PGY5 | $62,254 | $950 | $63,204 |
These amounts are subject to taxation.
Benefits
Benefits include, but are not limited to:
Medical, dental, and vision insurance
Short-term disability
Long-term disability
Life insurance
Flexible spending accounts for medical, child, elder care
CorePlus voluntary benefits
HCA Healthcare 401 (k) plan
Employee assistance program (EAP)
Employee stock purchase plan
Work cell phone to use during residency training
Work laptop to use during residency training
On-call meal stipend of $950 paid out in two payments
FAQs