Contact us
For more information, please contact our program coordinator.
How to apply
ERAS: 1501114168
NRMP: 2137150F0
Welcome from our Program Director
Thank you for your interest in our Rheumatology Fellowship Program! Our faculty and staff are committed and passionate about preparing the rheumatologists of tomorrow. Our ambition is to aid fellows to fulfill their educational goals in order to go on and pursue their career objectives.
Program overview
The HCA Florida Bayonet Point Hospital Rheumatology Fellowship Program has continued accreditation by the ACGME and is affiliated with HCA Florida Healthcare University of South Florida Morsani College of Medicine. The program has two positions available per PGY4 and PGY5 academic year and is approved for a total of four fellowship positions within the subspecialty of rheumatology.
The outpatient curriculum allows fellows to care for a wide array of rheumatologic patients under the direct supervision of the clinical faculty at three outpatient clinical sites in diverse clinical settings throughout Tampa Bay with all sites having multiple clinical faculty available to staff patients with direct supervision and with direct supervision immediately available at all times. The facilities available have direct exposure to conventional radiography, MRI, DEXA, CT, ultrasound, nuclear medicine, and laboratory services. In addition to rheumatology clinic days, there are selective rotations dedicated specifically in each rotation for training in musculoskeletal ultrasound and pediatric rheumatology which rotates through the pediatric clinic at Johns Hopkins All Children's Hospital where fellows help staff outpatient and inpatient cases with direct observation by the pediatric rheumatologic faculty.
The inpatient curriculum provides additional experience in the areas of physical medicine and rehabilitation, medical orthopedics, pain management, and acute care of rheumatic diseases. HCA Florida Bayonet Point Hospital is a 290-bed, Level II Trauma Center that boasts a robust volume of 70 critical care beds and is capable of performing services to treat the needs of the most critically ill patients with rheumatic disease.
Whether in the hospital or clinic, our purpose is to prepare fellows for the ever-changing and advancing field of rheumatology while fostering skills that promote our graduates to be lifetime learners allowing them to achieve maximal professional growth throughout their careers.
Our Program Director and staff
Our team is comprised of skilled experts with deep experience and knowledge from which residents and fellows can benefit.
Adam J. Grunbaum, DO
Program Director
Our core faculty
Rodney Daniel, MD
Robert Levin, MD
Ernesto Rodriguez, MD
Julio Gonzalez-Paoli, MD
---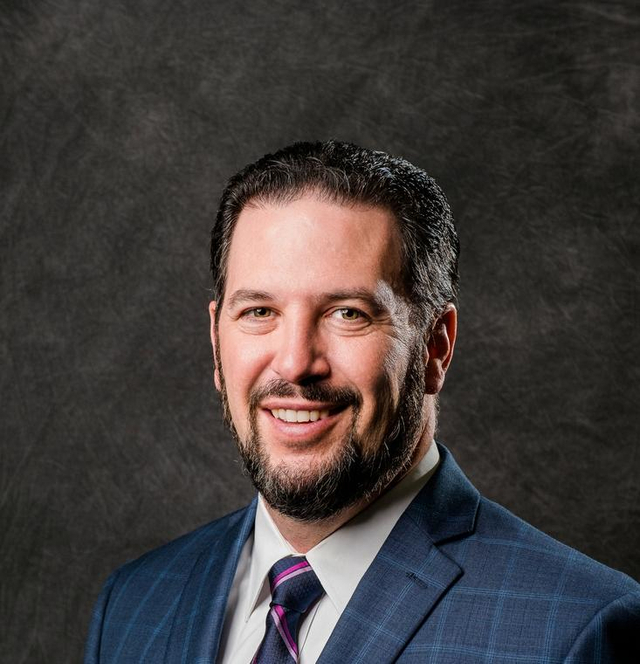 Program details
Didactic schedule
This two-year program includes a robust didactic schedule and diverse outpatient clinical experience.
Becoming an outstanding rheumatologist requires a depth of exposure to a wide variety of cases allowing for the development of a fund of knowledge with a base of encouragement toward progressive responsibility in management while committing to strive to master the skillset needed to provide the highest level of care to all patients. Our didactic schedule includes:
Rheumatology Grand Rounds
Journal Club
Therapeutics Conference
Radiology Conference
Case Conference
Core Conference
Clinicopathologic Conference
Rheumatologic Practice Improvement
---
Salary
PGY3: $63,204*
PGY4: $65,388*
PGY5: $68,280*
*These amounts are subject to taxation.
---
Benefits
HCA Healthcare provides a comprehensive list of personal benefits. The most current plans and enrollment and renewal information may be found at hcahranswers.com. Benefits include, but are not limited to, the following:
Medical, dental, and vision
Short-term disability
Long-term disability
Life insurance
Flexible spending accounts
HCA 401(k)
Employee Assistance Program (EAP)
Employee stock purchase plan
Mission statement
The HCA Florida Bayonet Point Hospital Rheumatology Fellowship Program's mission is to educate highly skilled rheumatologists. As part of HCA Healthcare and the HCA Healthcare/USF Morsani College of Medicine GME Programs Sponsoring Institution, we are driven by a single mission: Above all else, we are committed to the care and improvement of human life. We strive to recruit, train and retain our physicians to enhance the care of patients in the diverse community we serve. Our dedicated faculty, supported by the significant resources provided by HCA Healthcare/USF Morsani GME, supplies our fellows with the in-depth clinical knowledge and judgment, procedural skills, professionalism, and interpersonal skills necessary for a successful career to become a leader in the field. The fellowship curriculum is designed to provide broad clinical exposure to acute and chronic care occurring in the inpatient and outpatient settings. The partnership between HCA, USF, and Outpatient Clinics provides the fellows with expansive resources and large-scale exposure to scholarly activity and research, which lays a solid foundation for personal development, quality improvement, and patient safety at HCA Florida Bayonet Point Hospital.