Contact us
For more information, please contact our program coordinator.
How to apply
ERAS: 1101100204
NRMP: 1772110C0
Welcome from our Program Director
Thank you for your interest in our Emergency Medicine Residency Program at HCA Florida Brandon Hospital. We look forward to the opportunity to meet with candidates and find our future residents, graduates and emergency physicians.
Program overview
This three-year program is designed to provide residents the broad experience, knowledge and clinical skills to excel as an emergency medicine physician.
With the combined resources of HCA Florida Brandon Hospital and HCA Florida Blake Hospital, we offer a well-rounded emergency medicine training experience with exposure to trauma, pediatrics and two very busy emergency departments. Additionally, our residents obtain more pediatric emergency medicine and pediatric trauma experience through our partnership with Johns Hopkins All Children's Hospital and Nemours Children's Hospital.
Our faculty consists of specialty-trained EM physicians in research, ultrasound, simulation, international emergency medicine, administration, palliative care, addiction medicine, and EMS medicine. All of our core faculty have their professorships at the USF Morsani College of Medicine.
Our program is under the sponsorship of the HCA Healthcare/USF Morsani College of Medicine GME Programs which provides extensive resources in scholarly activity and clinical excellence.
The goal of our program is to motivate and inspire our residents to rise up as world-class leaders in emergency medicine whether they practice in a community hospital, academic setting or post-residency fellowship training.
Curriculum and rotation schedule
Our expertly crafted programs are designed to provide resident and fellow physicians with all the experiences and training necessary for professional success.
Our Program Director and staff
Our team is comprised of skilled experts with deep experience and knowledge from which residents and fellows can benefit.
Anthony Furiato, DO, EJD, FACEP
Program Director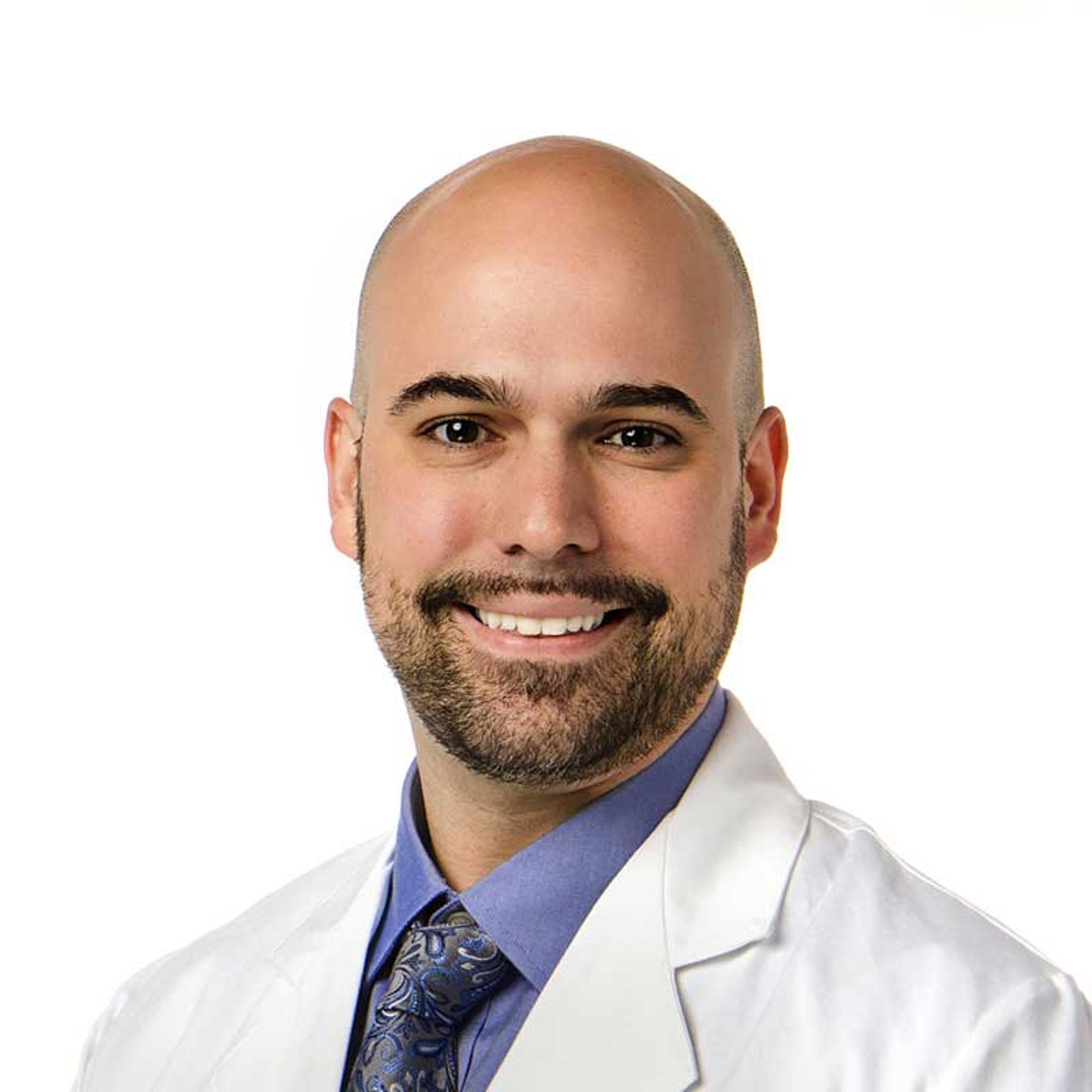 Our core faculty
Kelly Grabbe, DO - Associate Program Director
Priscilla Cruz-Menoyo, MD MASc, DTM&H - Associate Program Director
Harold Gomez, MD - Associate Program Director
David Arbona, MD - Board Certified in Emergency Medicine
Vegas Brown, MD - Board Certified in Emergency Medicine
Gabriel Cabrera Correa, MD - Board Certified in Emergency Medicine
Raphael Colon-Hernandez, MD FACEP - Board Certified in Emergency Medicine
Cory Howard, MD - Board Certified in Emergency Medicine
Eric Kalivoda, MD - Board Certified in Emergency Medicine
Martin Kim, MD - Board Certified in Emergency Medicine
Elizabeth Keiner Pojani, MD - Pediatric Emergency Medicine
Sergio Martinez, MD - Board Certified in Emergency Medicine
Victor Andres Sasson, MD - Board Certified in Emergency Medicine
Kirk Szustkiewicz, DO - Board Certified in Emergency Medicine
Salvador Villanueva, MD - Board Certified in Emergency Medicine
---
Program details
Conference schedule
The curriculum at HCA Florida Brandon Hospital Emergency Medicine Residency is based on the core content found in the American Board of Emergency Medicine's Model of the Clinical Practice of Emergency Medicine (EM Model) and uses the Tintinalli's Emergency Medicine: A Comprehensive Study Guide as the main study resource.
The topics will be covered and discussed during conference days. The conference curriculum is built around 18-month blocks, this ensures that all the topics in the ABEM EM Model are covered a minimum of twice during your residency to prepare you for your future career as an Emergency Physician.
The foundation laid by the core readings is supplemented in various resources, including podcasts, foundations of EM and journal articles to ensure all types of learners and residents are given the tools necessary. This gives way to resident engagement and interaction with the content.
The conference takes place every Thursday from 7am to noon.
As a resident, you will be excused from clinical duties to attend the conference activities.
One senior resident is chosen as the chief resident in academics to work with the program director and associate program director to evaluate resident needs and ideas for the conference continually. Core faculty will implement new ideas into conferences to help keep learning innovative and exciting for all.
Gone are the days of hours upon hours of monologue lectures. Using progressive adult learning techniques, gamification theory and integrating simulation into conference days, we have maintained learning innovative and interactive among residents and faculty.
Conference days are broken down into different learning modalities which include:
Core Content Lectures are given by core faculty and residents
Image/ECG of the Week: this is a 15-minute presentation on an interesting radiologic image, patient presentation, or ECG.
Morbidity and Mortality Conferences
Save of the Month Conferences
Monthly Journal Clubs: discuss research articles and publications that impact our clinical practice, emphasizing on critically appraising medical literature and fostering discussion. These take place either during the conference or during an evening in an informal setting.
Written and Oral Board Review Sessions
Simulation Activities: the simulation director and faculty will use weekly simulation activities to integrate the core content into practice, adding a hands-on approach to our curriculum.
Case Conference Series: residents are required to choose a high yield case they have encountered and provide clinical pearls and teaching on the subject.
EMS lectures, given by PGY2 residents who have completed their EMS rotation and provide education on pre-hospital content.
Research Education
Ultrasound Education
Small group sessions: held weekly to facilitate teaching, learning, and provide a deeper dive into the assigned content. This is led by residents and/or faculty and can take the form of different activities like Oral Board Simulation Cases or workshops.
Guest Lecturers: frequently invited to provide to give different insights and perspectives into different topics in Emergency Medicine.
And much more
To further enhance the curriculum, we have also incorporated academic activities outside of the classroom. Dedicated Simulation Days occur at a nearby Simulation Center, and the day is dedicated to simulation and procedural skills labs.
Oral Board Simulation Day has also been recently integrated into our curriculum. It aims to mimic the real oral board exam to provide one-on-one practice in oral board examination and discussion of cases.
We will also be including a Wilderness Day Activity into our curriculum this year.
As a new residency, we continue to grow, evolve, and change based on the needs of our residents and look forward to continuing excelling and advancing medical education in the future.
---
Salary
PGY1 - $58,677
PGY2 - $60,445
PGY3 - $62,254
Mission statement
The HCA Florida Brandon Hospital Emergency Medicine Residency Program's mission is to develop the next generation of physicians and physician leaders.
As a part of HCA Healthcare, we are driven by a single mission: Above all else, we are committed to the care and improvement of human life.
This program is designed to offer residents a rewarding, educational environment where residents are provided individualized learning opportunities by faculty and staff who support and sustain one another throughout quality care delivery. Our faculty are committed to ensuring the residents' clinical experience and educational needs are fulfilled while expanding residents' perspectives to be inclusive of cultures, values and ideals.