Contact us
For more information, please contact our program coordinator.
Welcome from our Program Director
Thank your for your interest in our Internal Medicine program!
We provide excellent supervision and teaching from accomplished internists and subspecialists, but allows the resident the autonomy to learn and grow.
Program overview
HCA Florida Brandon Hospital Internal Medicine Residency is a community, hospital-based program with a full complement of 60 residents. We accept 20 residents each year and are fortunate to benefit from the comprehensive care provided at a state-of-the-art hospital.
Our patient base is diverse, complex and requires high acuity care and is an excellent training ground for new physicians.
Our Ambulatory experience provides the opportunity to work in urban, rural and suburban settings. We provide healthcare at the following sites: Internal Medicine Associates of Plant City, Biggers Family Medicine, Daley and Associates PrimeMed of Tampa Bay, Suncoast Community Health Center and our free clinic The Outreach Clinic of Brandon.
The program also provides a yearly food stipend.
Curriculum and rotation schedule
Our expertly crafted programs are designed to provide resident and fellow physicians with all the experiences and training necessary for professional success.
Our Program Director and staff
Our team is comprised of skilled experts with deep experience and knowledge from which residents and fellows can benefit.
Marwa Hegagi, MD
Program Director
Our core faculty
James Abraham, MD - Associate Program Director
Luis Silva, MD - Associate Program Director
Yvonne J Braver, MD
William J Bugni MD, FACC
Enid Klauber, MD
Azhar Malik, MD
---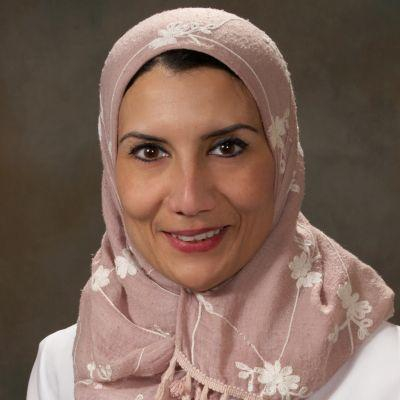 Program details
Conference schedule
Additionally, we have a robust didactic program that includes daily Noon Conferences as well as monthly Journal Club, Morbidity and Mortality Conferences and Grand Rounds.
All residents are required to participate in a Quality Improvement or Patient Safety project as well as complete scholarly work during their training.
Residents are provided leadership opportunities through the Resident Advisory Panel, participation in hospital-wide clinical excellence programs and hospital committees.
Funding for participation in local, regional and national conferences is available upon request
---
Salary
PGY1: $54,267
PGY2: $55,869
PGY3: $57,637
Mission statement
The HCA Florida Brandon Hospital Internal Medicine Residency Program's mission is to develop the next generation of physicians and physician leaders.
As a part of HCA Healthcare, we are driven by a single mission: Above all else, we are committed to the care and improvement of human life.
This program is designed to offer residents a rewarding, educational environment where residents are provided individualized learning opportunities by faculty and staff who support and sustain one another throughout quality care delivery. Our faculty are committed to ensuring the residents' clinical experience and educational needs are fulfilled while expanding residents' perspectives to be inclusive of cultures, values and ideals.