Contact Us
For more information, please contact our program coordinator.
Welcome from our Program Director
Welcome to the Podiatry Medicine and Surgery Residency Program (PMSR) with Reconstructive Rearfoot / Ankle Surgery Residency at HCA Florida JFK Hospital!
Mission Statement
The HCA Florida JFK Hospital PMSR program's mission is to develop the next generation of physicians and physician leaders.
As a part of HCA Healthcare, we are driven by a single mission: Above all else, we are committed to the care and improvement of human life.
This program is designed to offer residents a rewarding, educational environment where residents are provided individualized learning opportunities by faculty and staff who support and sustain one another throughout quality care delivery. Our faculty are committed to ensuring the residents' clinical experience and educational needs are fulfilled while expanding residents' perspectives to be inclusive of cultures, values and ideals.
Program Overview
HCA Florida JFK Hospital's Podiatric Surgical Residency Program is a comprehensive three-year program with additional RRA Certification. Our residents experience an intensive, well-rounded education in a fully integrated teaching hospital setting.
The program incorporates a wide range of medical and surgical sub-specialty rotations that provide real-world clinical experience.
The program creates an individualized experience with easy access to our experienced academic faculty. Didactic learning is emphasized, including a weekly lecture series, journal club, cadaver lab, grand rounds and research.
In addition, we strive to create excellent learning opportunities through clinical training with a wide-ranging surgical caseload, office rotations, medicine and surgery rotations, as well as interaction with other residents.
Program Details
The primary goal of our residency program is to prepare our residents to become the foot and ankle surgeons of the future.
Residents will receive the most innovative and progressive curriculum that will help them acquire the knowledge, skills and behavioral attributes necessary for success in private practice. They will learn to become compassionate and professional caregivers in all potential healthcare settings including the acute care hospital, the ambulatory setting.
Our physicians will be trained both as Podiatric Surgeons and academic leaders. They will be required to use scientific thought and will receive training in both clinical and outcomes research. They will learn about the efficient and appropriate use of medical resources, a key to the future of medicine and surgery in the new millennium. Our graduates will have the skills necessary to pursue careers in any area of Podiatric Medicine and Surgery.
Our program will emphasize not only the scientific aspects of surgical practice but also the practical ones. Residents will gain those specific skills necessary for effective and caring patient interactions.
They will learn the meaning and value of teamwork in the healthcare setting and will specifically be incorporated into patient care teams along with other medical and non-medical professionals. Residents will be nurtured to bring out their best attributes and will be mentored toward helping them fulfill their maximum potential.
They will have the opportunity to expand their commitment towards professional growth, scholarship, lifelong learning and self-reflection and improvement. They will have the opportunity to practice in widely varied settings and amongst a broad diversity of patient populations, preparing them to specifically meet today's cultural challenges.
Extensive training alongside many Orthopedic Subspecialties sets our program apart. It is a unique opportunity to train at a level not seen in most podiatric surgical programs.
All of our faculty are physicians and surgeons committed to excellence in patient care and teaching. Every medical subspecialty is represented and residents will have ample opportunity for one on one interaction.
We are truly proud of the program at HCA Florida JFK Hospital. We are proud to have rotations associated with the University of Miami Internal Medicine Residency and General Surgical Residency, and we look forward to our future with enthusiasm and excitement!
Get to Know the Team
---
John S. Levin, DPM
Program Director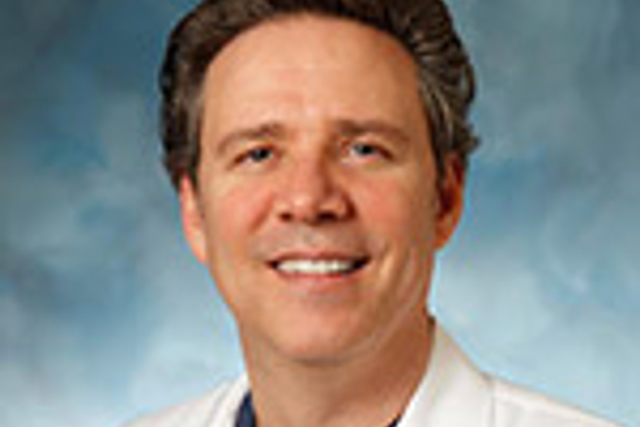 Curriculum and Rotation Schedule
Our expertly crafted programs are designed to provide resident physicians with all the experiences and training necessary for professional success.
Salary and Benefits
Salary
| Year | Salary |
| --- | --- |
| PGY-1 | $58,677 |
| PGY-2 | $60,455 |
| PGY-3 | $62,254 |
Benefits
Standard employee benefits as offered to other benefited employees of HCA Florida JFK Hospital to include Medical, Dental, Vision and Life Insurance.
Conference Schedule
Weekly Thursday meetings with Residency Teaching Faculty feature the following on a rotating basis:
Podiatric Medicine and Surgery Grand Rounds
Lecture Series: resident and attending physicians
Cadaver Dissection – Surgical Skills Lab
Journal Article Review
Book Review
Panel discussion on selected topics
MRI/Radiology lectures held monthly
Dr. John Levin – JFK Hospital – Soft Tissue Foot Injuries
FAQ