Contact Us
For more information, please contact our program coordinator.
How to Apply
ERAS: 0801100139
NRMP: 1981080A0
NRMP Transitional Year/Dermatology: 1981999P1
Mission Statement
The HCA Florida Largo Hospital Dermatology Residency program's mission is to develop the next generation of physicians and physician leaders.
As a part of HCA Healthcare, we are driven by a single mission: Above all else, we are committed to the care and improvement of human life.
This program is designed to offer residents a rewarding, educational environment where residents are provided individualized learning opportunities by faculty and staff who support and sustain one another throughout quality care delivery. Our faculty are committed to ensuring the residents' clinical experience and educational needs are fulfilled while expanding residents' perspectives to be inclusive of cultures, values and ideals.
Program Overview
The three-year Dermatology Residency program at HCA Florida Largo Hospital is accredited by the Accreditation Council for Graduate Medical Education (ACGME). The program provides a clinically stimulating and academically rigorous curriculum in an environment of mentoring and professional development.
After successful completion of the program, residents will be eligible to sit for the American Board of Dermatology board examination. The program maintains a consistent 100% board pass rate in years past.
The program also offers extensive participation in patient care across two campuses: HCA Florida Largo Hospital and HCA Florida Largo West Hospital, as well as other inpatient and outpatient health care facilities in the area. Residents spend the majority of their clinical time at the nine Bay Dermatology offices. Elective rotations are performed at various institutions throughout the Florida area.
The faculty consists of board-certified dermatologists and dermatopathologists. A weekly resident dermatology clinic provides additional clinical experience. The curriculum may be adjusted to meet the specific educational objectives of the residents as long as such changes meet the requirement of accreditation.
Our didactics include grand rounds, tumor board, journal club, conferences and weekly lectures on book review.
Program details
The Dermatology Residency Program provides comprehensive and balanced educational training to prepare residents for an independent dermatology practice, fellowship training and board certification.
Our program recognizes the importance of training caring individuals who can practice their specialty while displaying knowledge and the humanistic qualities that come with being a dermatologist. We are dedicated to providing the support and resources needed to become an exceptional physician.
MedHub
All the residency programs at HCA Florida Largo Hospital use a web-based, residency management system called MedHub to process evaluations, update vital information and submit time sheets. Additionally, you will enter your scholarly activity in MedHub throughout your training.
Evaluations
Attending evaluations of residents, resident evaluations of faculty and resident evaluations of service will be completed on MedHub. These must be completed and signed by all required parties and should be submitted within two weeks of the end of each block. Only one attending for each service needs to fill out an Evaluation of a Resident (this should be performed by the attending with whom you spend the most time).
Case Logs
Residents complete case logs on the ACGME case log system after each procedure performed with proper documentation of attending and senior supervisor. There are specific case requirements in order to graduate, so it is important to log every case.
Milestones
ACGME has implemented milestones as a framework for determining resident performance within the six ACGME Core Competencies. They are competency-based developmental outcomes. Further information can be obtained at the ACGME website.
Duty Hours
Standard Service Hours are Monday through Friday from 8:00am to 6:00pm.
Dermatology Didactics will be:

Thursday from 8:00am to 12:00pm
Friday from 8:00am to 5:00pm

Dermatology Clinic will be on Thursday from 1:00pm to 5:00p at Largo Family Care.
Dermatology Grand Rounds for the community occur annually in January.
Rotation Sites
The primary site for Dermatology residency is at Bay Dermatology & Cosmetic Surgery sites, located throughout Tampa Bay. Throughout your training, you will also rotate at Bay Pines VA, Mahoney Dermatology Specialists, DermPath Diagnostics and HCA Florida Largo Hospital.
Conference Schedule
We are very proud of the accomplishments made here at the HCA Florida Largo Hospital Dermatology Residency Program. We are committed to a rigorous didactic schedule. We offer excellent academic as well as clinical training.
Clinical Dermatology
Four days per week of Clinical Training
Weekly Resident Clinic for underserved patients
Training locations include HCA Florida Largo Hospital, Bay Pines VA, Bay Dermatology, Largo Family Care and Mahoney Dermatology Specialists
Didactics
Weekly Book Review: Bolognia, Andrews, Fitzpatrick, Elston
Weekly Kodachromes
Dermatopathology: one session per week
Journal Club
Schedule
Dermatology residents take pager call for one month, twice per year.
Residents receive a total of 15 days of paid time off (PTO), which can be used for vacation, personal needs and interviews.
A typical weekly schedule for a resident is as follows:
Monday

8:00am to 6:00pm — Clinic

Tuesday

8:00am to 6:00pm — Clinic

Wednesday

8:00am to 6:00pm — Clinic

Thursday

8:00am to 9:30am — Dermatopathology Session
1:00pm to 6:00pm — Resident Clinic

Friday

8:30am to 12:00pm — Weekly Book Reviews
9:30am to 12:00pm — Kodachromes and Dermoscopy
Get to Know the Team
---
Richard Miller, DO
Program Director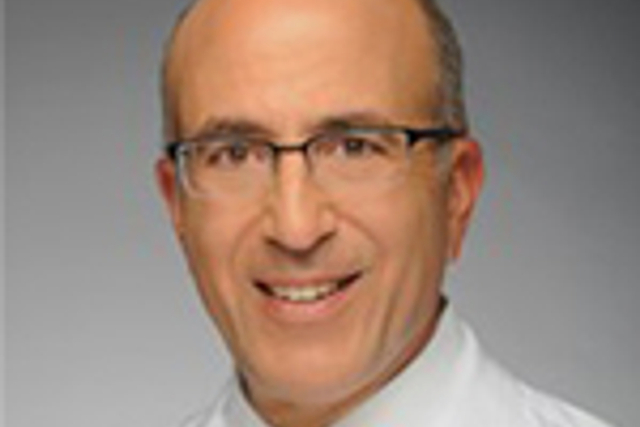 Curriculum and Rotation Schedule
Our expertly crafted programs are designed to provide resident and fellow physicians with all the experiences and training necessary for professional success.
Salary & Benefits
Salary
| Year | Annual Salary | On-Call Meals | Total |
| --- | --- | --- | --- |
| PGY-2 | $58,677 | $950 | $59,627 |
| PGY-3 | $60,445 | $950 | $61,395 |
| PGY-4 | $63,461 | $950 | $64,411 |
Benefits
Health insurance available with a cost-share; an optional family plan can be purchased
Dental coverage provided with minimal charge
Basic life insurance provided at no cost; additional amounts may be purchased for residents or family
Professional liability insurance provided at no cost
Disability insurance

Special portable anticipated income disability insurance available at nominal cost

Vacation/Educational Leave

15 days paid time offer utilized for vacation and sick days
Additional educational days available, must be preapproved by the Program Director and be in accordance with GME policies and procedures
FAQ