Contact Us
For more information, please contact our program coordinator.
How to Apply
ERAS: 4421144128
NRMP: 1587440P0
Welcome from our Program Director
Thank you for your interest in HCA Florida Ocala Hospital's Surgical Critical Care Fellowship. Our program is designed to build the next generation of Surgical Critical Care Surgeons. The one-year ACGME-accredited program is to train fellows to provide timely surgical critical care, to resuscitate and provide excellent trauma and emergency critical care. Our program gives rotations in surgical and medical intensive care units plus electives in trauma and CVICU.
Mission Statement
The HCA Florida Ocala Hospital Surgical Critical Care Fellowship program's mission is to develop the next generation of physicians and physician leaders.
As a part of HCA Healthcare, we are driven by a single mission: Above all else, we are committed to the care and improvement of human life.
This program is designed to offer residents a rewarding, educational environment where residents are provided individualized learning opportunities by faculty and staff who support and sustain one another throughout quality care delivery. Our faculty are committed to ensuring the resident's clinical experience and educational needs are fulfilled while expanding residents' perspectives to be inclusive of cultures, values and ideals.
Program Overview
The Surgical Critical Care Fellowship Program is a one-year ACGME accredited program for fellows who have already completed an ACGME Accredited Residency Program.
Fellows will complete twelve one-month training blocks. Physicians will complete: nine months of trauma/surgical ICU, one month cardiovascular ICU, one month trauma surgery, one elective.. Elective options are discussed and approved in advance in conjunction with the program director and in compliance with ACGME requirements.
HCA Florida Ocala Hospital is an American College of Surgeons and state verified Level II Trauma Center with a 34-bed ICU. HCA Florida Ocala Hospital admits over 3000 trauma patients per year with our case mix of approximately 90 percent blunt and 10 percent penetrating.
With an average patient age in their 50s, our program allows for a unique experience with geriatric trauma patients and complicated physiology. The surgical critical care team is responsible for an average of twenty ICU patients per day in both trauma and emergency general surgery patients.
We utilize modern GE vents, advanced ultrasound techniques, RotoProne therapy, ECMO therapy and bedside surgical procedures. All fellows are involved in daily rounds and have the opportunity for trauma calls and coverage weekly.
Research time is a component of your rotation schedules, so we encourage attendance at national surgical meetings.
Our Program Director and staff
Our team is comprised of skilled experts with deep experience and knowledge from which residents and fellows can benefit.
---
Dana Taylor, MD
Program Director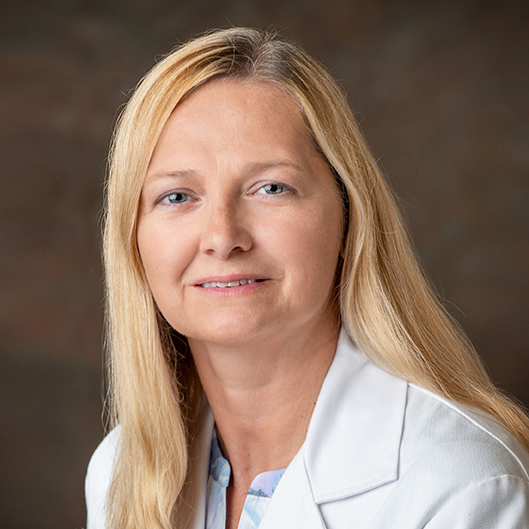 Program details
Salary
The following salary is for the fiscal year 2023-2024 and may differ from future years' salaries.