Contact us
For more information, please contact our program coordinator.
How to Apply
ERAS: 1405100436
NRMP: 2129140C0
Welcome from our team
What sets our graduate medical education (GME) program apart is it's collegiality, approachability and work ethic. For those seeking a personalized educational experience and adaptive program, we provide the necessary guidance by offering one-on-one mentoring, flexible elective schedules and ambulatory care.
Program Overview
The Internal Medicine program at LewisGale Medical Center accepted its first residents in 2017, and we graduated our first class of 17 residents in June 2020. In the 2024 cycle, we will be recruiting 20 residents for categorical training.
Our growing integrated network of care includes four hospitals, six outpatient centers, two cancer centers and 700 physicians at more than 160 affiliated locations stretching from the Alleghany Highlands and Rockbridge County to the Roanoke and New River Valleys.
Our network allows us to reach the goal of providing the necessary resources and the educational experiences to produce doctors who are competent and comfortable practicing medicine in their chosen fields upon graduation. This may be as subspecialty physicians, hospitalists or ambulatory primary care physicians.
We place an emphasis on providing exemplary opportunities that will translate to achieving superb board scores, high-level placement in fellowships and ultimately becoming a well-balanced, effective and fulfilled physician.
Curriculum and rotation schedule
Our expertly crafted programs are designed to provide resident and fellow physicians with all the experiences and training necessary for professional success.
Our Program Director and staff
Our team is comprised of skilled experts with deep experience and knowledge from which residents and fellows can benefit.
Kate Burmaster, MD
Program Director
---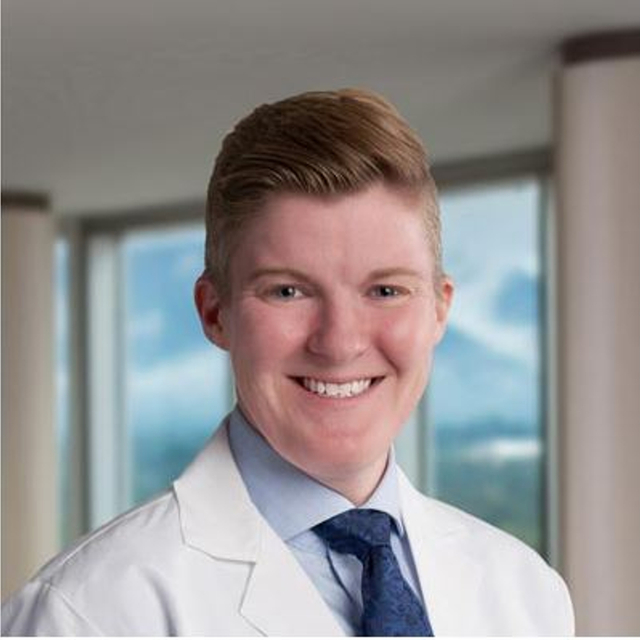 Program details
Curriculum and rotation schedule
Residents' rotations have been carefully designed using the 4+1 in a rotation schedule that enables doctors to focus complete attention to assigned inpatient, subspecialty or clinic responsibilities. This maximizes physicians' time for patient care and learning.
---
Salary
The following salaries are for the fiscal year 2023-2024 and may differ from future years' salaries.
PGY-1: $59,627
PGY-2: $61,395
PGY-3: $63,204
Leave
Residents will receive paid time off (PTO) and educational leave as follows:
20 workdays PTO per academic year
5 days of educational leave per academic year
Mission statement
The LewisGale Medical Center Internal Medicine Residency's mission is to develop the next generation of physicians and physician leaders.
As a part of HCA Healthcare, we are driven by a single mission: Above all else, we are committed to the care and improvement of human life.
This program is designed to offer residents a rewarding, educational environment where they are provided individualized learning opportunities by faculty and staff who support and sustain one another throughout quality care delivery. Our faculty is committed to ensuring the residents' clinical experience and educational needs are fulfilled while expanding their perspectives to be inclusive of cultures, values and ideals.
Why choose our residency program
Our program attracts a diverse group of faculty from all over the country. It mirrors the local population, which is a mix of lifelong residents and people spanning the globe who have chosen made southwest Virginia their home.
The faculty's unwavering commitment to our patients ranks us as one of the top hospitals in Virginia and the nation for quality of care including patient safety, patient satisfaction and health outcomes.
Our growing integrated network of care includes four hospitals, six outpatient centers, two cancer centers and over 675 physicians at more than 160 affiliated locations stretching from the Alleghany Highlands and Rockbridge County to the Roanoke and New River Valleys.
LewisGale Medical Center is located in Roanoke-Salem Virginia in the heart of the Blue Ridge Mountains. For more than 100 years the LewisGale name has been synonymous with high-quality, compassionate healthcare.
A young and growing region, Roanoke-Salem has a great deal to offer prospective residents: affordable housing, great opportunities for families with children and nationally-recognized schools and plenty of extracurricular activities. LewisGale Medical Center residents enjoy Smith Mountain Lake and the New River for fishing, kayaking and boating. Residents can also enjoy miles of hiking and biking trails throughout the region's mountains and woods.
For beachgoers, the Atlantic Ocean is about a five-hour drive east and the Chesapeake Bay area can be reached in four. For sports fans, Virginia Tech, University of Virginia, Liberty University and Radford University offer intercollegiate sports at the Division I level.
For stock car enthusiasts, Bristol, Martinsville and Richmond are within easy driving distance. The Commonwealth also has a growing brewing, winemaking and cidery industry scattered throughout the Blue Ridge and Virginia Highlands.
Frequently asked questions
Does your training program accept visas?
HCA Healthcare LewisGale Medical Center does not sponsor visas for our clinical trainees.
When will interviews be held?
We will offer interview dates approximately mid-October through mid-January. Interviews are by invitation only.